In this era of cyber bullying, users need to be a little more cautious to Stop Websites Mining Computer Processor. You might be wondering how and why someone should mine your CPU. Of course, it is an alarming issue and the reason is astounding too. Let's make the discussion little simple.
Cryptocurrency is a term to mean digital or virtual money. Plenty people all over the world use this currency for the encryption of security. Basically, these are having decentralized nature as well as anonymous too. Users can make payment through these currencies without notifying the government. This is the reason it has become so popular now a day with the people and even the website owners are using it also to use the CPU power of the visitors visiting their sites in order to make additional profit.
According to certain famous online portals, a torrent site namely  "The Pirate Bay" confessed using visitors' CPU power to experiment their freshly launched service "Monero" cryptocurrency miner and make cryptocurrency profit hiding from the users. In addition to this, they also admitted that they will be using this coin mining in order to run the website.
As a need of time, developers came up with new ideas to Stop Websites Mining Computer Processor. They have researched a lot and found several methods to block cryptocurrency mining through web browsers. But before we move on to the ways to block, let's explore the symptoms by which you can be confirmed that you are a target of cryptocurrency mining.
Way to find out if PC is mining cryptocurrency secretly:
Now a day, Bitcoin malware gained much popularity over the ransomware. As a matter of fact, you can now find out if some of the websites are taking over the control of your browser to mine crypto coins.  Users of Pirate Bay experienced huge spikes in their CPU usage while visiting the web page and this technique is simple and recommended for you. You can be an easy prey to those websites even if your browser tabs are closed and no application is in use. As a non-professional user, you may carry on a hit and trial method while visiting one of the suspected websites and observe if they are spiking your CPU usage. If you are a pro, you can find out them easily using the resource monitoring tools.
How to Stop Websites Mining Computer Processor in Windows
In order to Stop Websites Mining Computer Processor, you need to restrict cryptocurrency mining in the browser. This blocking can be accomplished by various methods and we will be discussing five best ways here.
Method-1: Block coin mining domains in hosts file
This method involves a manual way to restrict any particular domain which seems to be suspicious but thankfully, you couldn't find it irritating. In this case, the browser will not be able to connect with the domains. You can only edit the hosts' file as well as redirect it to 0.0.0.0.
To accomplish the task, we need to follow the below instructions. We have divided the procedure into few steps in order to have a better understanding.
Step-1: First of all, open File Explorer and navigate to the given-below location.
C:\Windows\System32\drivers\etc
Step-2: Here, launch the hosts document in any text editor. Finally, scroll to the end of the document and add 0.0.0.0 coin-hive.com and then save the file.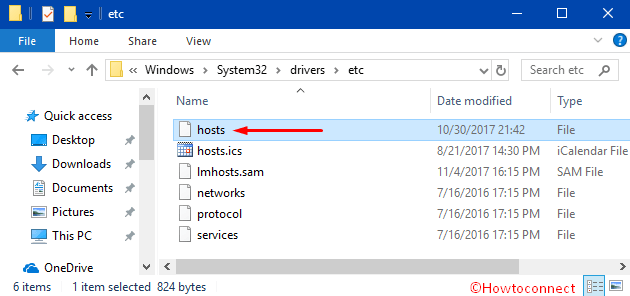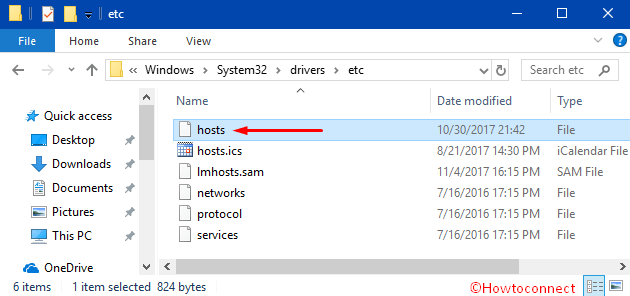 Noteworthy is this change will block the mining scripts hosted by coin-hive.com only. However, if you encounter other mining script domains, keep adding them in the same hosts document as shown above.
Method-2: Blocking Domains in AdBlocker
Now, moving ahead, there is also Ad blocking extension which eventually helps you to obstruct the websites mining cryptocurrency using your CPU. You can find different settings for blocking a particular domain depending upon the browser.
If you are using the Google Chrome browser, the steps to block the websites are as follows:
Step-1: To start with, copy-paste chrome://extensions on Chrome's URL and press Enter to proceed.
Step-2: From the list look for AdBlock. Once you see it, click Options.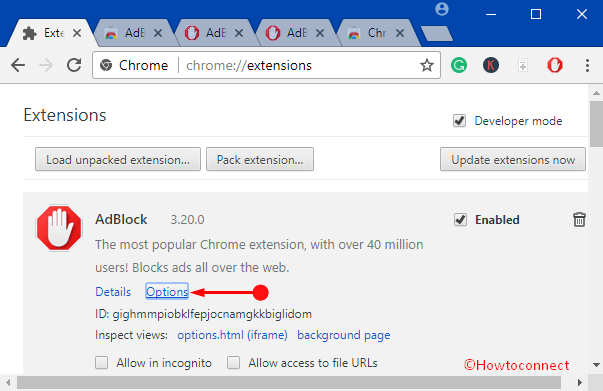 Step-3: This open AdBlock extension page, go to the Customize tab.
Step-4: Finally choose the option Block an ad by its URL. You will see a text box there. Type that specific URL for the suspected website.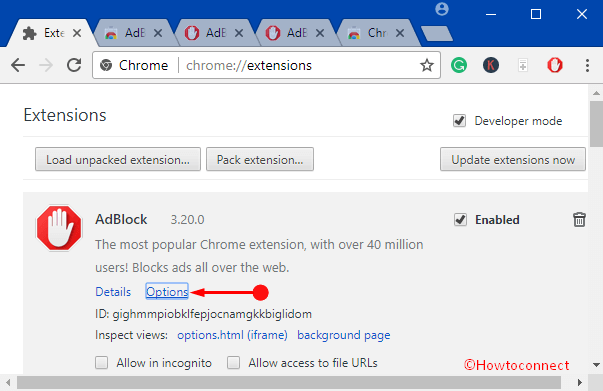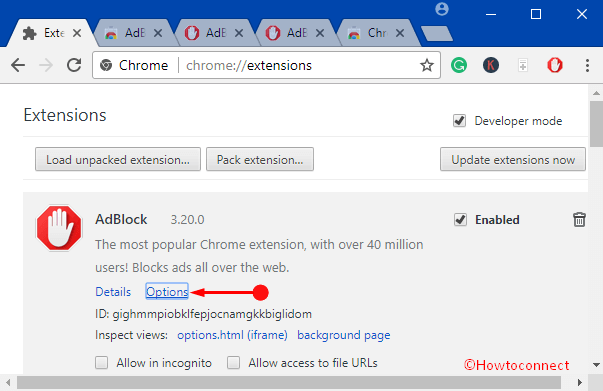 Thus you can Stop Websites Mining Computer Processor in Windows using this method also.
Method-3: Anti WebMiner
This is a lightweight software, specially produced for Windows users to protect from cryptocurrency miners. All you need is to just download and run the Portable version of Anti WebMiner. Once you open the app, click the Protect button and let the program do the rest.
The software modifies Windows hosts file and disables connection attempts and thus restricts browser mining scripts.
Grab the software from here – https://github.com/greatis/Anti-WebMiner/releases
Method-4: Using No Coin Chrome Extension
The direct procedure to prevent coin mining is to install a Chrome extension. No Coin is one of the free extensions. This is reliable as well as safe to use as it controls the way a website interludes with your web browser.
While visiting a website, this extension will detect and show as well if any fishy is going on. It will show a red mark at the top right most corner of the address bar if it can detect anything suspicious. Furthermore, the No Coin extension will block the activity and will permit you to make the website whitelist for the time being.
Method-5: Using minerBlock Chrome Extension
This specific minerBlock Chrome extension is quite alike to No Coin in several aspects. It is also an open source tool that assists in blocking cryptocurrency mining via websites. Extensions like these are making a list of few miner domains and we are expecting that they will add more to the list soonest possible with increasing popularity.
It will also show a red mark indication like No Coin beside address bar to warn for any suspicious activity on the website you are visiting.
Method-6: Using NoScripts in Firefox Browser
If you are Firefox user, you can also Stop Websites Mining Computer Processor. You can do so with the help of a JavaScript blocking extension called "NoScript". You need to be a little careful while using NoScript. It can block a lot of websites too as it is a bit aggressive and it disables all the scripts of the current page. In case of using the Tor browser, you can use the same method too.
The price of Bitcoin has reached the peak of the limit and as a result, many people are indulged in crypto mining while some people started buying these coins. But the issue is not confined to the people only rather it has become worse when came down to websites. This is really pathetic when websites use JS mining scripts with their code just to make the additional profit using visitors' CPU.
Conclusion
With the advancement of internet and technology, cyber bullying is a great crime. You can be an easy prey anywhere anytime. Not only this but also websites gaining undue advantages using your browser to mine the cryptocurrency. Therefore you need to Stop Websites Mining Computer Processor using above discussed blocking methods. Hope you can be safe from being the target of those culprit websites.