System Restore Did Not Complete Successfully on windows 10, 8 can be fixed after getting help from this fixing tips here. As you know System Restore is the simplest way to restore your machine configuration. If you are the new user of Windows 10, 8, then you may click here to get the idea for creating System restore point. You can also make here sure that Windows has enabled automatic System Restore point creation on your Windows 10, 8 operating system.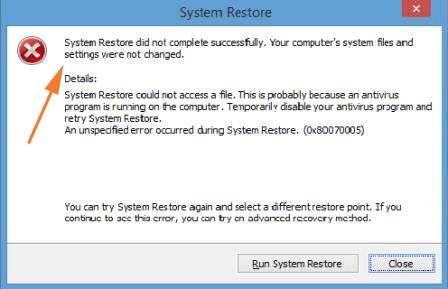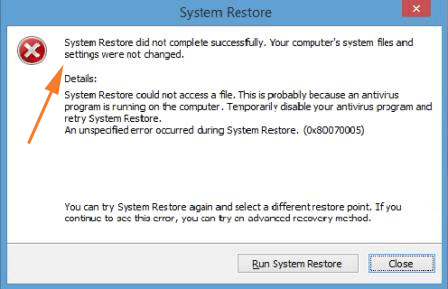 Several times you find that your system could not restore itself. In this case, the System Restore failed and extract following error:
System Restore did not complete successfully. Your computer's System Files and settings were not changed.
How to Fix System Restore Did Not Complete Successfully on Windows 10, 8
Specified error occurred during System Restore. (0X80070005)
We temporarily disable antivirus program we were using on system as suggested by the error dialog box. If you watch the technical side of System Restore it basically depends upon Volume Shadow Copy service to carry on its operation.
You can fix this issue easily and simply by the following this tips:
1. Click Windows button with R key and write the text services.msc in the Run dialog box given below. Then press OK button to open services.

2. Now you need to scroll down your mouse button to find the Volume Shadow Copy in the Services window. Double Click on this service.
3. Go to on Start type like in the below shown window. Choose Manual in drop down.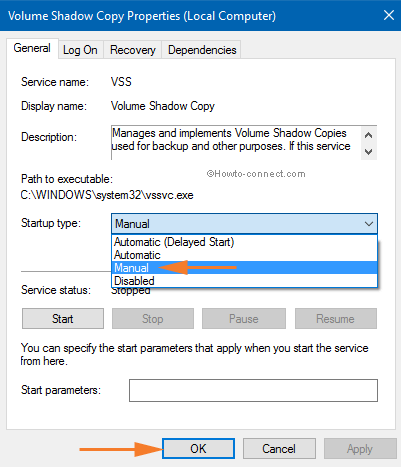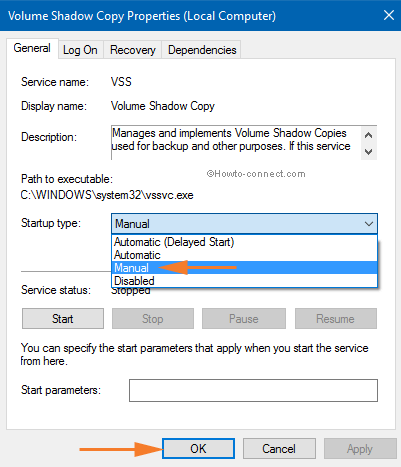 Click on Apply and afterward OK button in the Volume Shadow Copy Properties window. Restart your Windows 8 system and again restore the system then you will find this issue is fixed. This fix is very equally helpful to Windows 7 users.
Repair any Windows problems such as Blue/Black Screen, DLL, Exe, application, Regisrty error and quickly recover system from issues using
Reimage
.