Health insurance  policy is the mechanism which saves our money in unexpected health related emergencies. Number of companies like HDFC ERGO, Bazaz Allianz, ICICI, IFFCO Tokio, National Insurance, The Oriental Insurance, Reliance, TATA AIG, etc are offering a new health Insurance Policy day by day. In this situation, it is quite obvious to be confused which policy should be adopted. So here I am writing some tips that can help you in making your decision.
It is a very tuff job to find a precise and the best health insurance plan available in the market. A thorough research is needed to avoid confusions and find the best plan available in the market. The most difficult task is to check the past details of the Insurance company which we are going to choose. Records and rankings the various  companies can be found at the websites like IRDA (Insurance regulatory and Development Authority). From this websites, the claim settlement and the rates of the various Insurance companies can be known.
Useful post:
Owing to the needs, one can select a policy more fruitful to him out of various policies available in the market. There are various plans for family, individuals, groups, families, students and seniors. Cross Checking the companies policies and experiences along with the reputation of the company, may help us to ensure a wise decision for the choice of any one. Internet sites prove very fruitful.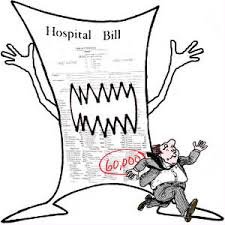 One can opt for a policy which is required for him:
A family Floater plan for the whole family's health Insurance, If someone needs for himself he can go for an Individual Plan and if someone needs a plan for an entire group like the employees of a certain firm he can take a policy provided for the groups. There is also a scope for the plans which various through premiums and according to our age.
Sometimes we often hear from various people that he does not require a health insurance policy as he is not sick. But this type of views should be prevented as Health insurance policy and save our pockets and our savings from undue expenses. With increasing life styles day by day number of diseases is also increasing. So a better policy and always help us and our family.
Some data of Insurer can be got by clicking IRDA Insurer List
Official website of IRDA: http://www.irda.gov.in/Defaulthome.aspx?page=H1