Mathematics is undoubtedly, one of the most important subjects that form a part of our academic curriculum. The student of today, has many wonderful gadgets at his/her disposal which they can use to enhance their mathematical skills and get help while preparing the subject. In this respect, there are many iPhone and iPad apps that help students with their mathematics homework. This article lists a few such apps that might prove helpful to any Maths student.
1. Calcbot App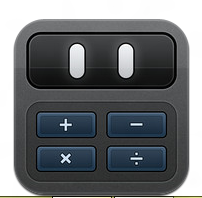 The default calculator present in the iPod is good, but Calcbot app claims to be a fit replacement for it. This calculator boasts of amazing user interface equipped with appropriate sound and animation. Apart from that it's main attraction is the presence of even more advanced and in-depth scientific functions to perform complicated mathematical operations. It has a history feature that records your operations in a single file that can later be mailed to someone who can help them to understand that how a particular problem was actually solved. You may also use the same for future reference.It is available on the iTunes for $1.99.
2. Wolfram Alpha App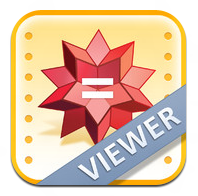 This amazing app from the well-known science website Wolfram, is capable of solving any problem right from basic maths to advanced fields concerning calculus, statistics or even numerical physics. You can enter a complicated integral and will get a solution within seconds. It is also capable of solving both real and complex equations of any degree. Advance maths theorems as Fermat's theorem or Riemann's hypothesis for example, are also fed into this app. Right from solving an equation to plotting a curve for the same, this app is must keep for all mathematics students. It is available at iTunes store for a price of $1.99.
3. Apollonius (iPhone)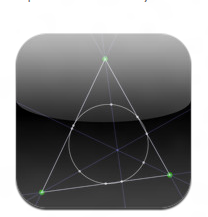 Built specifically for Geometry students, this app comes in handy to sketch geometric figures. The refined nature of the final figures make you feel as if you used a real compass or other geometry apparatus to sketch it. It's adjustment feature allows you to move the points around to see how that affects the angles, distance, size and finally the whole construction of your figure. Complicated figures are also drawn smoothly by this app. It is available on the iTunes for $3.99.
Download Aplollonius App for iPhone
4. Math Ref App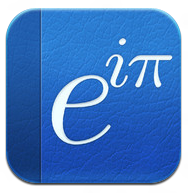 Math ref is a general reference app that hosts a library of over a 1200 formulae,figures, tips and various other mathematics related entities. The best part of this app is that it contains subject centric example problems and their solutions. It does not have a good user interface compared to the other apps listed above, but you can move around in the app pretty easily and will have no problem searching what you are looking for. It can be availed at the iTunes for $0.99.
Download Math ref App
5. Sky Number App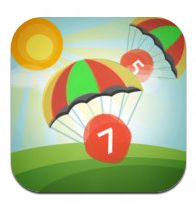 This is not an app for academic purposes, but yes it is a game that can enhance your mathematical skills significantly. The game involves a set of numbers falling from the sky through clouds.You are given a target number that you need to obtain as a result of operations as addition, subtraction,division and multiplication on the set of numbers falling down. If you are able to obtain the result before any number falls through the last cloud, you win. As you progress through levels the speed with which the numbers fall, increases and you get a little less time to achieve the result. It is available on the iTunes for $2.99.
Download Sky Number App