Monitor Your Child on Internet – The Internet has become a part and parcel of our daily life. Almost each and every big or small work is now being done using the internet. Whether it is shopping, running a business, reserving tickets for movie or cinemas, booking a hotel etc. All these things are done nowadays using net within few minutes. As it is said that there is not even a single thing in this world which comes with its own demerits. The Internet where has given us a lot of comfort but also has opened a vast area where our kids could get at the wrong path. There are a lot of channels, videos, pictures out there on the internet from which one should prevent his child to get access to.
Ultimate Guide to Monitor Your Child on Internet
Here, we are presenting you an ultimate guide to Monitor Your Child on Internet in a well efficient manner on the internet. Few steps of this guide are given underneath.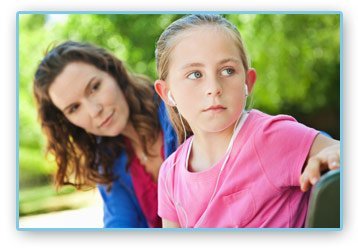 1. Take a look at all the websites where your child could go
Do visit some sites for kids. Give your maximum attention towards when sites collect personal information. Understand the privacy statement of the site and if you don't agree with it, find out a similar website which doesn't require personal information to be filled up. Once you have found any inappropriate thing on any website, it is good to block that site from your child's uses. There comes a Parental Control for all types of windows users. You can click here to reach to its parental control setup for windows 8. There is a Xbox parental control which restricts your kids from playing any inappropriate games as well as watching inappropriate DVD movies.
2. Manage security and privacy on your computer
It is a good practice to change the privacy as well as security policy of kids computer. Viruses are out there floating everywhere on the internet. You have to follow certain steps to save yourself from these viruses to safeguard your privacy. There are some steps written below which one should follow to secure himself and his family:
Use a good Antivirus. You could also use antispyware software like Microsoft Security Essentials.
Set different accounts for your children.
Set a bar on your child's downloading materials.
Adjust web browser security settings.
3. Suggest your kids not to talk to stranger people on the internet
These days social networking, real-time chats and instant messaging have become a fantastic way for children to build up their friendship as well as discuss their interests to one which has similar interest. However, doing this they are also risking themselves to the victim of imposters as well as predators. To prevent from all this, you could guide your children to stay away from all these things. Following are some hints which you should make your kids understand while talking to strangers online:
Never discloses his personal identity.
Never gives his/her personal contact number or address.
Never give them any photographs of themselves.
Of all the above, make them understood not to meet anyone in person from these sites alone.
4. Monitor Your Child on Internet
The above-written steps are some of the steps which you could make your kids understand keeping themselves safe and secure. However, you are not done once you have performed all the above things. This was a precaution and now comes your role to play. You should always to Monitor Your Child on Internet before they completely on another path. You might not be able to perform a close look up when your child is working on the internet, however, you could do an analysis when he is not there. The best way to monitor your child is to use the facility provided by your OS or computer's browser.
History: You could search the history of your computer's browser to get to know that what are the websites where your child frequently go to look for. You could block it if you find it inappropriate for them. However, you should note that a smart kid might know how to delete the browsing history. So, it is a good way but not the best way to catch him.
Cache: Most of the browsers have the cache where you could see the temporary images present on the screen of your computer. You may check the cache to know where your child might have visited. Again, you should not that it could also be erased easily.

Cookies: It is the place where you could see where your child has been interacting, who has got the information from your child. It can be searched easily. However, as with history and cache, a child who knows what to do can selectively edit (erase) cookie files.
You should not worry if you are not getting anything from the above-mentioned things as these are for those children who don't know about history, cache or cookies. You could inspect your child by following ways if you are not satisfied with the above results.
Keystroke software: Some devices and programs are there in the market which could help you in capturing all of the keystrokes made by your child. It could help you in viewing what are the keywords which are typed by your kids on a regular basis.
Screen monitoring: The workstation of a supervising adult, such as a teacher or librarian, can be set up to capture and display the contents of a child monitor in real time.
Key Points which Parent should follow to monitor Children  
Safeguarding your child from inappropriate things of the internet is a good thing, but you should also be conscious of the parent-child trust. You should always keep in mind that if they are going to know about it, the consequences are going to be very bad. If they found out that they are being watched, they might feel bad about you. Therefore, you should always talk with them without letting them know that you are aware something about them otherwise there might be some suspicious aroused in their mind.
There might be a way but not that much effective but is good for your relations with your child. You could always monitor them by informing them that you are monitoring. This might not be a very good idea but is a decent way to know and understand your child's ground where does he stand.