Windows Update is the most occurring issue among all the mess up on your Windows 11 or 10 computer. Thanks to the tech giant that is consistently involved in developing tools to relieve you from Windows update problems.
Now you can use a single tool and Troubleshoot Update Issues on Windows 11, 10, 8.1, and 7 as well. The troubleshooter will be effective on all the 3 versions equally and fix bugs in the Packages. Moreover, it equally works on Home and Pro versions of all 4 versions.
Users suffering from the Windows update issue on their PC usually visit the Microsoft Answer forum to ask the solution. Consequently, the Forum often got crowded with the Windows 10 and 11 users creating a houch and pouch. So with Common Windows Update Troubleshooter on Windows 11, 10, 8.1, 7, you can easily fix any issue in all these environments.
Common Windows Update Troubleshooter scans and detects Setting configuration if incorrect. Later on, the issue will automatically settle in few steps. So, see a guide and Steps ahead to Use Common Windows Update Troubleshooter on Windows 11, 10, 8.1, 7 platforms.
How to Use Common Windows Update Troubleshooter
Step 1 – At first, click this link to grab the tool. After navigating to the Microsoft web page, Check Windows 11or 10 and click on Windows Update Troubleshooter.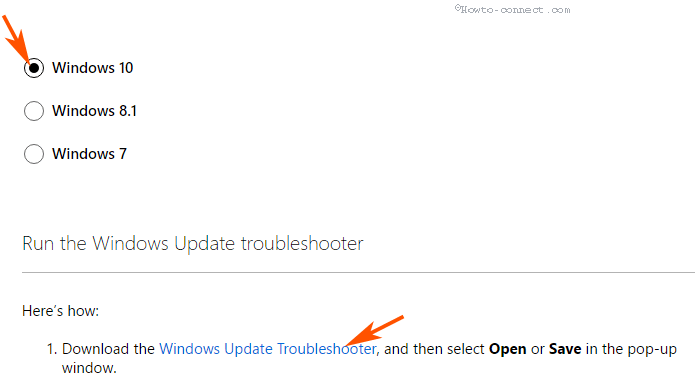 Step 2 – Go to the folder where the tool is downloaded and double-click to open. Once the Windows update troubleshooter wizard opens click Next.
Step 3 – Quickly you will see that administrator permission is necessary to fix the issue so, select the first option.
Step 4 – Again select Next and the troubleshooter will start detecting the reason for the issue.
After a while, you will get the Troubleshoot completion message showing what is the problem. This will also tell you whether the issue has been settled and if not you can fix it.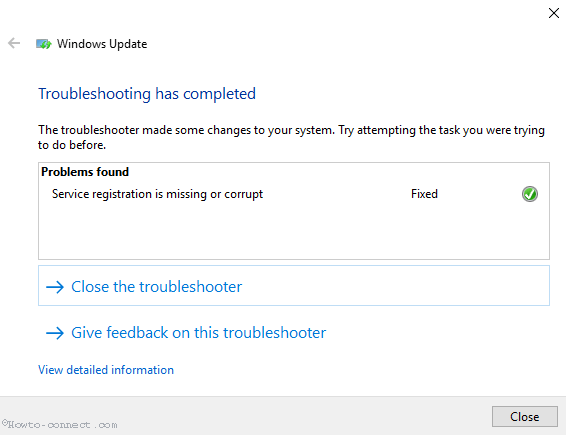 Once the Troubleshooter completes the fixing process, press Win+I. Select Update & Security category on the Settings program. After Update & Security settings appear select Check for updates in the right pane. Hopefully, the update file will download without a hassle.
Suppose, you confront any difficulty, then Remove Items From C:\Windows\SoftwareDistribution\Download Windows 10 with a view to reset the cache.
Lastly, Use Common Windows Update Troubleshooter on Windows 11/10, 8.1, 7 and you will have no inconvenience ahead.
Conclusion
Therefore, these are the methods to Use Common Windows Update Troubleshooter on Windows 10, 8.1, and 7 as well to settle down the flaws with a single utility. Once you run the tool it restarts all the 3 responsible BITS, the Windows Update, and the Cryptographic service. Moreover, it checks the configuration settings and cache folder and reset them. The Troubleshooter verifies the registry settings for the update and corrects if any issue is detected. Finally, you find that Windows update working perfectly after running this universal troubleshooter.