CudaText is a simple to use Text Editing application in Lazarus Language with the features Multi-selections, and Multi-carets, Mouse shortcuts. This cross-platform free software lets you edit source codes with tons of professional tools. This freeware supports syntax highlighting and helps over 180 lexers, plus the common languages such as C++, Java, and Ruby. A guide to another application – How to Make Notepad++ As Default Text Editor on Windows 10.
CudaText uses Lazarus language as its modus operandi for Code Editing. This software has a go-to function allows you jump to a certain entry quickly and it even assists case conversions automatically from the menu Edit.
See all about the Windows 10 built-in application – Basic Guide to Notepad – How to Open, Use Menus, Save Docs.
After knowing the interesting functions of the encoder app hook to the article to know the method for application of different tools
Use CudaText
Get the freeware CudaText on your PC by visiting this page. This application doesn't need installation, so simply unzip the file, locate Cudatext and make a double click.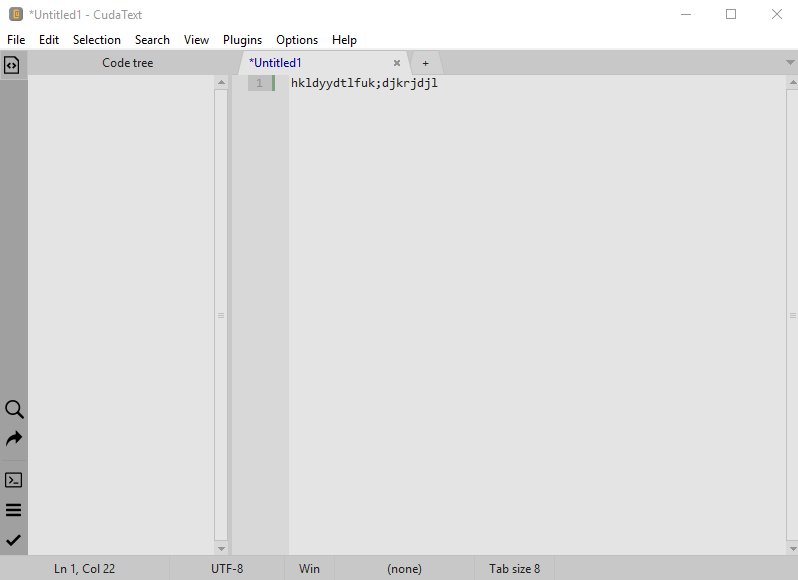 How to Use CudaText
Once CudaText opens, start coding freely. You can see 2 panes – one for Code tree and another for encoding.
In the left sidebar, you find several helpful tools. When you need to search an entity or code, click on Search/Replace. When swift direct to any code hit Go to icon. To view a console you will get a tool and for output use the Output button.
Step 2 – Now input a right click on the interface to reveals handy options. In addition to cut, copy and paste, you can go to another fold and definition from the context menu. This will help to set the tabs into like groups or view files side by side, change color. It even splits a tab into two independently scrolling windows.
Step 3 – On the top menu bar of Cudatext, you view 8 menus – File, Edit, Selection, Search, View, Plugins, Options, and Help. All these menus include multiple useful sub menus efficient to perform encoding.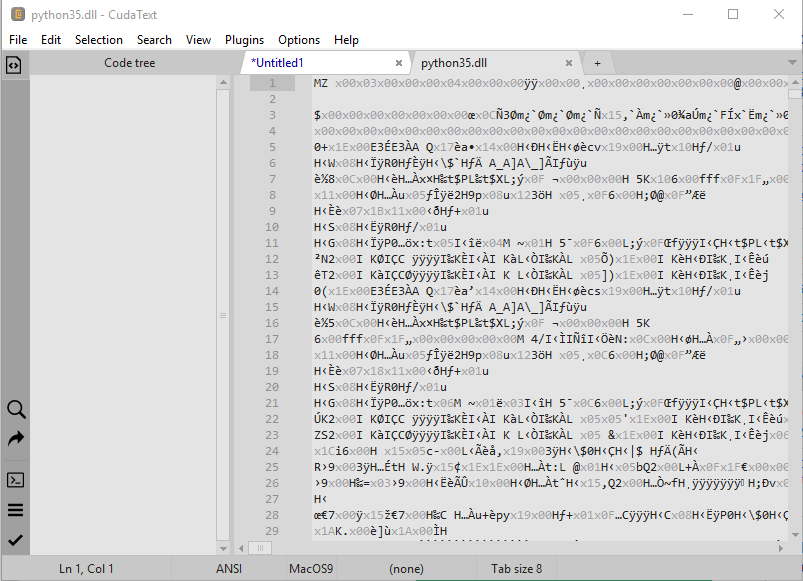 Edit
Edit menu hosts line and text processing options which help in sorting lines, trimming spaces, converting cases and much more. It lets the user undo the task and the maximum count of command is 5000.
Options
Step 1 –  Hit the Options choice and pick Settings – Default. This will open a default.JSON text file instead of presenting some settings.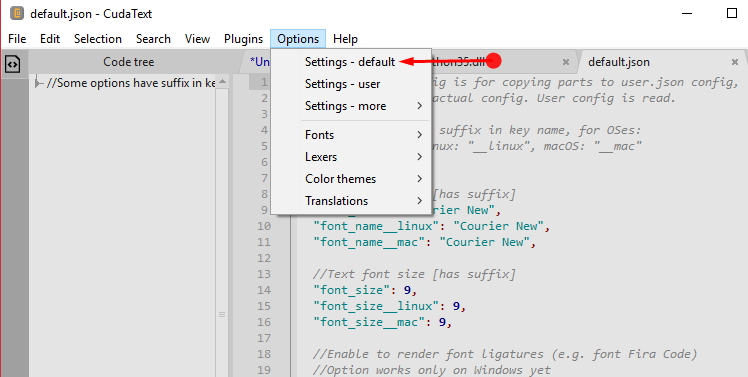 Plugins
Cudatext software also provides a host of plugins which assist – code snippets, a color picker and much more. It also has a simple module to develop new plugins of the user's choice.
Follow one more similar utility – Nature themed Text Editor with Speech Command – Lumia TextPad.
Final Words
Thus we can conclude that CudaText is a very basic and user helping copy editor tool which can understand after using it for the first time itself. It supports a great number of computer languages and helps even the novice. Therefore you can use CudaText as an alternative to notepad or other editor applications.