You must Reinstall Windows Defender Firewall when it stops functioning the way it should. Without firewall working, your PC is more open to threats and viruses. So, the best way to make firewall work is to reinstall it completely. You may like to Turn On / Off Firewall & Network Protection on Windows 10.
Many times, when a PC gets infected, the malware or virus change the firewall settings, which in turn makes this integrated security tool non-operable. Also, in some cases, users try to configure firewall settings and end up messing everything. Therefore, if firewall stops working on your PC for varying computer reasons, then quickly Reinstall Windows Defender Firewall.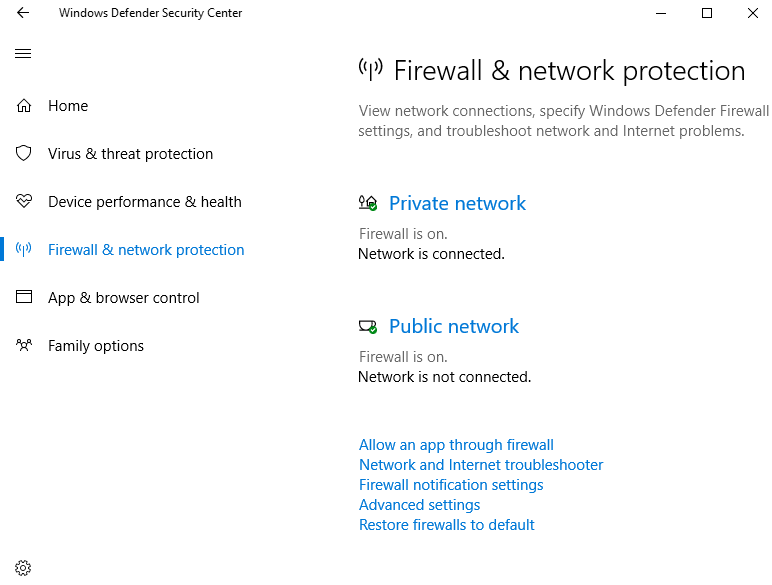 But to do so, you have to run few commands one after the other in an elevated Command Prompt. Hence, let us head towards the steps and see the method of reinstalling firewall.
Follow Windows 10 Tips to Run a Program Using Administrator Privilege to know more.
How to Reinstall Windows Defender Firewall in Windows 10
Step 1 – To Reinstall Windows Defender Firewall, open Start Menu, and type cmd. This will show up Cortana with Command Prompt as the Best match. Simply, make a right-click on the result and choose the option namely Run as administrator.
In addition, you can also Launch Elevated Command Prompt on Windows 10 using more ways.
Step 2 – This action will launch UAC prompt on your PC screen, select Yes.
Step 3 – Copy-paste the below line of commands one by one to Reinstall Windows Defender Firewall in Windows 10. Well, make sure to press Enter after pasting every command to execute them
Recreate the Service
Rundll32 setupapi,InstallHinfSection Ndi-Steelhead 132 %windir%\inf\netrass.inf
Start Windows Defender Firewall Service
sc start mpssvc
Reset Windows Defender Firewall Configurations
netsh advfirewall reset

netsh advfirewall set domainprofile state on

netsh advfirewall set privateprofile state on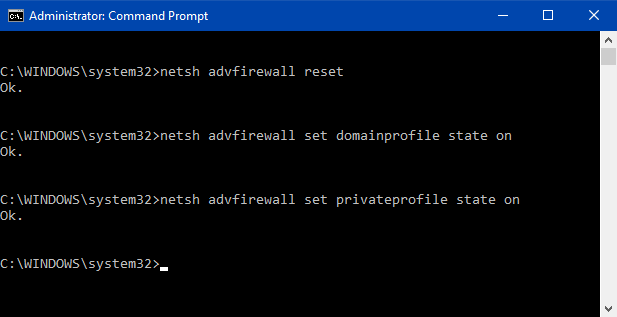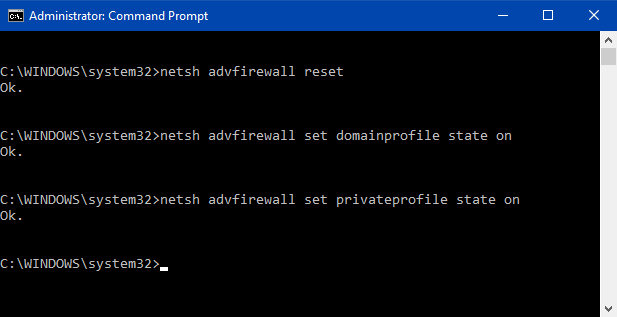 Step 4 – After running all the above commands perfectly, it's time to Restart Windows 10 PC. Restarting the PC will successfully Reinstall Windows Defender Firewall in Windows 10.
Conclusion
So, hopefully, by following the above simple series of commands you will be able to Reinstall Windows Defender Firewall. Well, you all know that without firewall functioning properly, there are chances for your PC to get infected. Though Microsoft is developing things quite frequently, you also need to take care of your PC at the same time. In case, you have any other way of reinstalling this specific security of Windows 10, write down to us.