Ways to Use TC4Shell to Open All Archive Formats Directly in File Explorer. – TC4Shell is a freeware and archiving tool that supports a huge range of file formats. On a Windows computer, you need to use different archiving software to open different file types. TC4Shell is a solution in this condition that allows you to archive and extract the files including all the extensions. Follow a guide on one another archiving freeware – How to Compress files or folder to RAR file.
TC4Shell contains a password manager and package profiles. After sending or getting password-secured archives, it sets up passwords for encryption. If you use the bulk of PDF this will be useful – Download PDF Compressor: Compress PDF Files and Save Space. Similar is the case with package profiles too. Even here simply configure the compression specifications, like the compression level and method, and then re-use them by picking up the corresponding profile.
Ways to Use TC4Shell in Windows 10
Download TC4Shell
Step 1 – Go to this page and download TC4Shell (the current released version).
Step 2 – Now follow the guidelines on the monitor to conclude the installation process for using TC4Shell.
Note – The installation wizard installs all components necessary for TC4Shell's functioning, depending on the Windows version. As the installation finishes, it will prompt to configure files.
The archives of these documents will open in Windows Explorer without a user interface.
System Requirements
It is compatible with all kinds of Microsoft Windows, right from Windows 7 till Windows 10. This software will reserve 20 MB of free disk space and 128 MB of RAM.
How to Use TC4Shell
If you want to use TC4Shell to archive any file in Windows 10, follow the instructions.
Step 1- Choose the file that you want to archive and right-click on the same. Out of the entire list in the context menu select the option Pack to.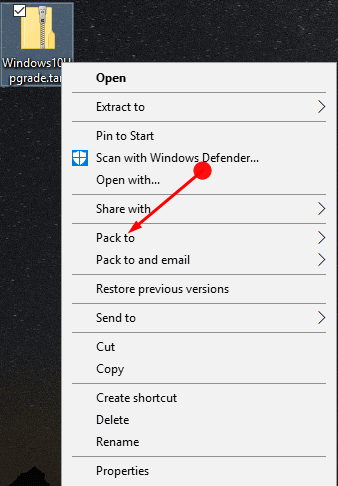 Step 2 – Here in the whole list that appears, choose the type of file that you want to convert the current file into. If you do not find the type of file you need then press Customize file type list option to see more choices on the context menu.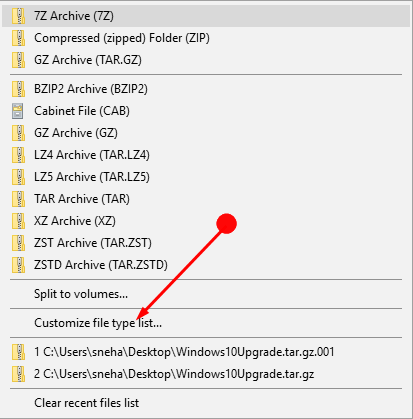 Step 3 – Now select a preferable one and allow the process to finish and once done the file occupies a place in the location you chose for it.
Closing Words
So, Use TC4Shell when you also want to archive any file. Get this single-pane software and enjoy file conversion. Though the user interface of this software is not at the competing level now. But its features compensate and it looks quite promising in the near future. Therefore use TC4Shell and enjoy archiving.