Procedures to Use Vov Video Converter to Edit and Convert Video Files Formats. – Vovsoft adds one more tool Vov Video Converter in its collection. This tool makes the Conversion of a video format an easy task. Go through an article on one more identical utility – Total Video Converter – Change Video Formats and Edit on Windows.
The reason for opting this application is that it is very easy to use and takes just a few moments for conversion. Many users feel that this software is a bit obsolete in terms of look. But the one-window interface is easy for any user to handle. A tool supports immense number or of formats so follow –Download Ace Video Converter, Change Video, Audio in all Format.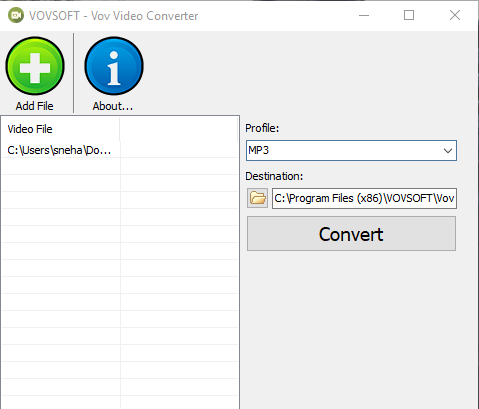 Hang on to our guide for How to Use Vov Video Converter to Edit and Convert Video Files Formats from a simple and straightforward user interface in 2 clicks.
Vov Video Converter to Edit and Convert Video Files Formats
Download Vov Video Converter
Step 1 – Navigate to this webpage of Vovsoft and get the Vov Video Converter software.
Step 2 – Now follow the instructions on the installation Wizard and finish the process. Before starting the usage of the software, register an Email ID on the Vovsoft tool.
Pursue a guide to an another utility – Freemake Video Converter Supports 200 Formats, burns DVD up to 20 Hours.
Convert Video Files Formats using Vov Video Converter
Step 1 – To convert a file using Vovsoft Vov Video Converter, select the Add File green color button from te interface. For converting multiple files keeping them in the queue, you also need to use this Plus sign button.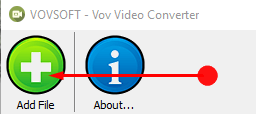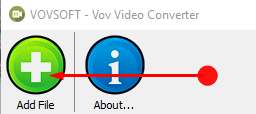 But the sad part is that it does not assist the drag and drop functions. So you need to input files browsing them manually.
Do you need cutting feature with this kind of software? If yes, then this write-up is very useful for you –  AVGO Free Audio Converter with Audio and Video Cutter facility.
Step 2 – Then move on to the right side of the pane and choose the correct profile for conversion. For choosing, click on the arrow in the Profile box and opt out a desirable format from the list.


Step 3 – Now though optional, choose a destination for saving the file.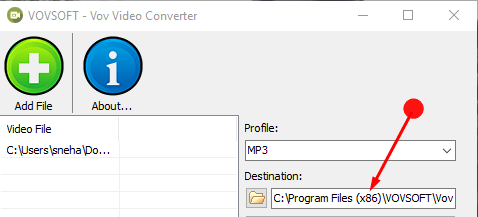 Step 4 – In the end, click on the Convert button for the conversion process.
Wait for a few moments and collect your converted video file.
If you are also looking to mix up a sound with your files after the conversion then follow – How to Combine Video with Audio Using Cute Video merger.
Closing Words
Therefore, we see that this converting video file is very simple with the software in the guide. This software interface is very easy to handle with little or no complexities at all. Any novice can also convert a video file using this software. So download and Use Vov Video Converter with the help of this guide and enjoy.