Reset HomeGroup Password in Windows 10 – When you control files moreover printers in common with other folks in Windows 10, it determines you are in a HomeGroup on your home network. And if you are connected to your colleagues on a home network, you must have observed that the password offered by the Homegroup is typical, complicated, and pretty tough to memorize.
HomeGroup Password in Windows 10 basically carries an unusual set of jumbled characters that appears to be difficult but if you fail to memorize it, the sharing service offers you to view it whenever needed. But it also empowers you to Reset with a preferred cluster of letters or symbols as a password. So, if you are a newbie for HomeGroup and come short to comprehend exactly the process to view the password or to alter it, we present you the steps.
How to View and Reset HomeGroup Password in Windows 10
Strike Win and X collectively and from the emerged bar tap on Control Panel.
With its small view of symbols, do a tap on the HomeGroup.
If you like to jump to HomeGroup window directly punch Win and R keys and copy the subsequently written command, paste in the box and thereupon hit Enter – control.exe /name Microsoft.HomeGroup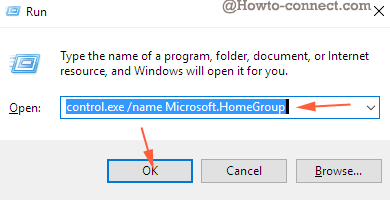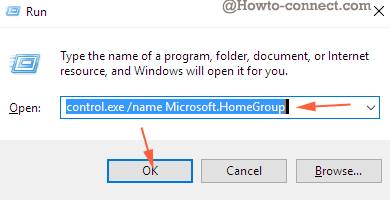 To View the Password
In the unfolded window, notice the second half and thereupon click the link that is described as View or print the homegroup password.
The password will be prominently visible in a box over the yellow background which you can note down for further usage. Even you can obtain a hardcopy of the password with the assistance of Print this page button.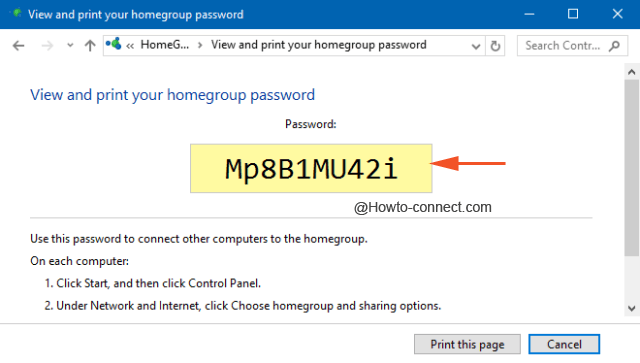 To Reset the Password
In the above-originated window, produce a tap on the second link underneath Other homegroup actions heading which is specified as Change the password.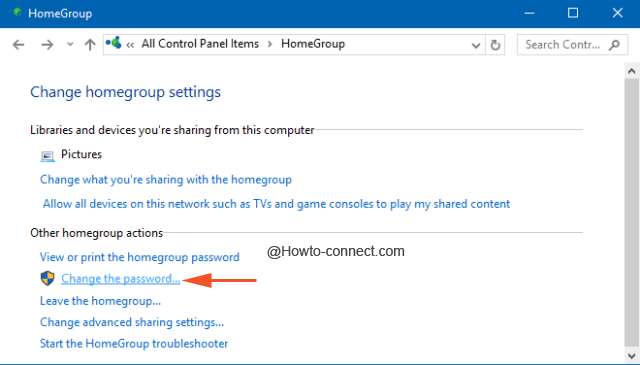 A window will emerge exhibiting two options, choose upon the first one that is narrated as Change the password.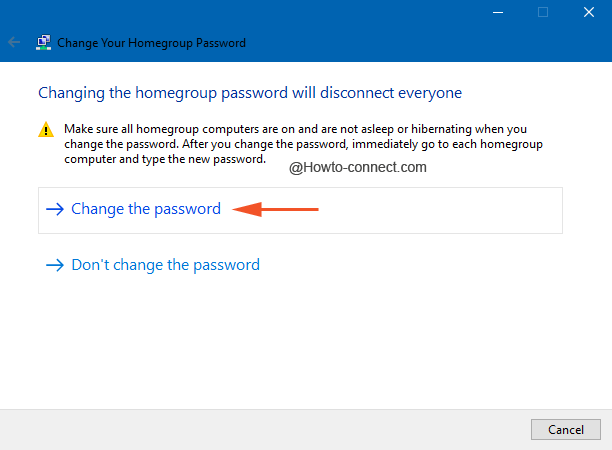 Another password will be proposed for you but you can erase it off and write down your own preferred one and thereupon click Next.
The reset password will be focused on the screen, strike Finish button to conclude.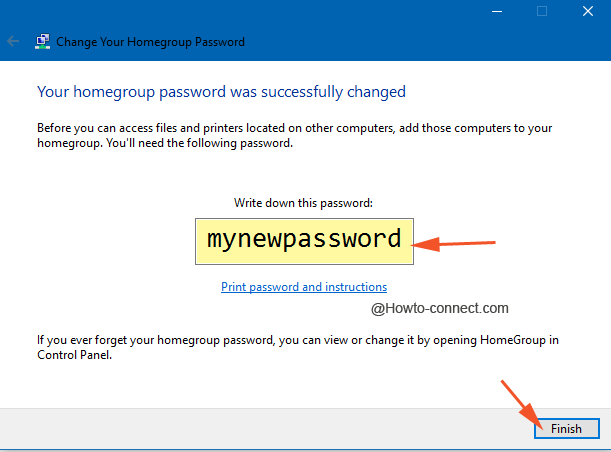 When Reset Homegroup Password in Windows 10 you realize that the password availed by the system is too hard and intricate to remember it is a drastic job. Hence, substituting it with your own composed password would be convenient. Another thing we like to suggest to access the home network with the help of run command since it is million times easier and quicker than the manual method.