Windows 10 Insider Build 18329 comes up laden with features and changes. This 19H1 Version includes enhancements in Top apps in search, desktop app, ADLaM and Osage keyboard support, Mail and Calendar applications. In addition, fixes for Narrator, video playback, green screen error, USB devices, intl.cpl, and other are also available in this build.
You will receive Windows 10 Insider Build 18329 automatically unless you have not paused or disabled.  The update won't be sent for the following languages –
1) Windows 10 Home: "RO-RO, SK-SK, SL-SI, SR-LATN-RS, TH-TH, UK-UA"
2) Windows 10 Home N:" RO-RO, SK-SK, SL-SI"
3) Windows 10 Pro: "FR-CA, IT-IT, JA-JP, KO-KR, NL-NL, PL-PL, SR-LATN-RS"
4) Windows 10 Pro N: "RO-RO, SK-SK".
Windows 10 Insider Build 18329 Details of Changes and Fixes
Top apps make places in Search
Windows Search will show Top apps that allows getting quick access to the applications that you use the most. You don't require typing.
The enhancement in Search is rolling out server-side, so you may view it outside the bounds. Stay tuned for more improvements.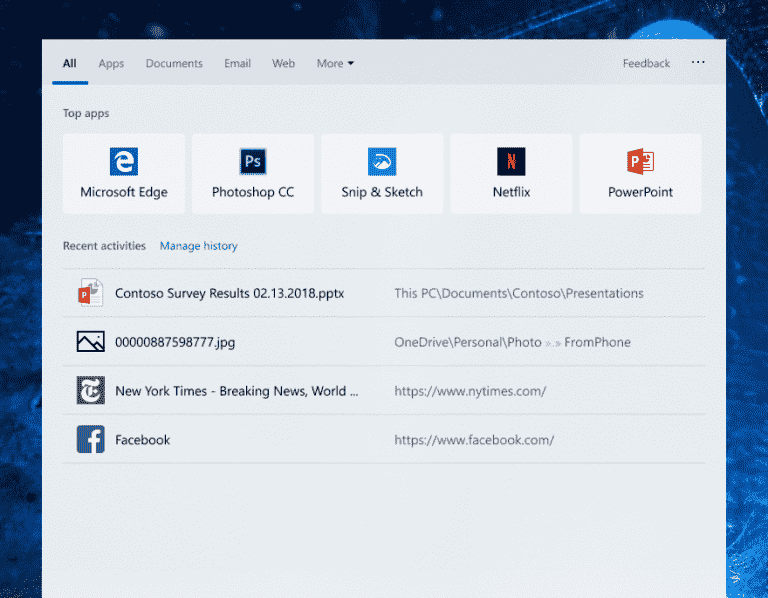 Use Desktop or Win32 apps in Windows Mixed Reality
From the current build, you can open Win32 applications in Windows Mixed Reality, similar to how you launch Store apps. These apps may be Paint.NET, Spotify, and Visual Studio Code and other. However, you find bugs in this development because of its starting phase.
To use this change, raise Pins Panel, then navigate to all apps, where you will see a folder named Classic Apps (Beta). You will be capable of choosing and launching any Win32 applications in this folder.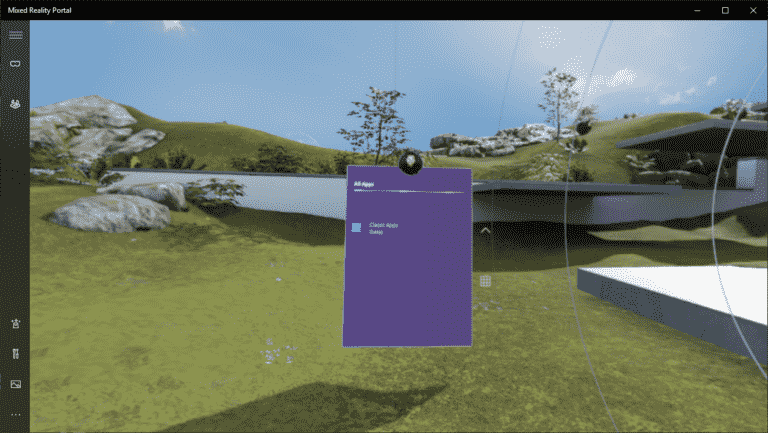 Keyboard supports for ADLaM and Osage
Windows 10 Build 18329 comes up with keyboard support for the scripts ADLaM and Osage. The earlier script is used to write Pular or Fulfulde which is the language of the Fulani people of West Africa. The later, Osage is used to write the Osage language which is spoken by the Osage Nation in Oklahoma.
Here is an example what you'd view on the onscreen keyboard when using ADLaM –
Displaying the touch keyboard with ADLaM.
Simply navigate to Language Settings, select Add a preferred language, and search for the languages ADLaM or Osage –
Displaying language settings, with Osage and ADLaM to the list.
Mail & Calendar edition 16.0.11231.20082
Currently rolling out to Insiders in Fast, this app update brings:
Calendar and Mail applications will now include Dark mode settings to show the user interface black. With this build, Dark mode onward functions when creating a new message, changing a calendar item or reading your email. This will gives a calmer reading experience for the users that work in a low light environment. Simply prefer screens that are less bright, and helps to reduce eye strain.
Go to settings => Personalization => Color => Dark mode. The users who have previously enabled the Dark mode can experience it automatically after getting this build.
If you like to see a specific email in light mode, locate the sunshine icon in the command bar saying turn on the lights. Then you will be able to view the email with a white background. This setting will help when a particular email is not formatted properly for Dark mode.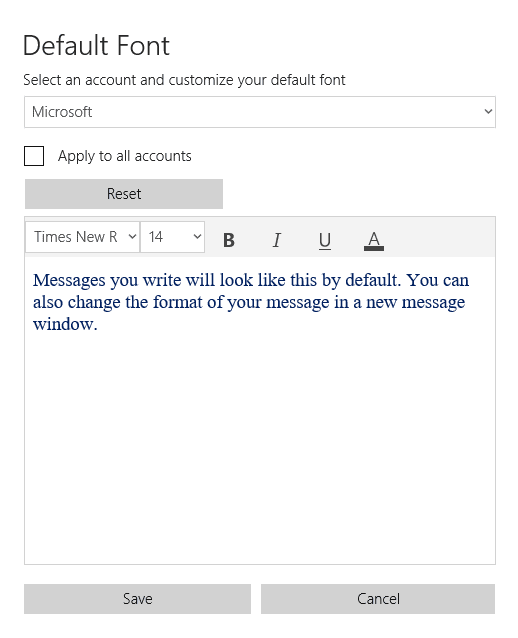 Displaying dark background on an email.
The build comes up with Default fonts feature. Now you can customize the look and appearance of messages. If you compose a new mail or reply to an existing one, the text you type will be in the font face, size, color, and emphasis you have selected. To change the default font, travel settings and select Default font. The customization applies per-account and does not roam to other devices.
Windows 10 Insider Build 18329  Other fixes, changes and general improvements
Users may see a Windows security recommendation to turn the new Tamper protection setting on. Though it is programed to be, by default, on, it may not be in effect for the current preview builds. This new feature in the Windows Security app keeps your device secure. It prevents malicious users or software from tampering with any of the important security settings.
Microsoft team rooted out a bug that caused the Narrator and Screen Reader programs being not able to properly read some of the Windows Insider Program settings pages – Settings => Update & Security => Windows Insider Program.
The build includes the solution for the Win32 apps that have surprisingly long opening time because of being wrongly suspended by the OS.
Another resolution is for Desktop Window Manager that crashes when running several Office or video-playback applications on the same screen. The manager was active on the devices with Multiplane Overlay Support.
Windows 10 Insider team also resolve a problem which resulted in video playback going black when users rotated the device from landscape to portrait.
Build 18329 also has the solution for green screen with an error message Kernel_auto_boost_lock_acquisition_with_raised_irql while using an Xbox controller with the device.
The build solves an issue resulting in USB devices (mice/keyboards etc.) not working properly after updating to recent builds.
A problem intl.cpl hanging when copying setting is solved too.
This build also roots out a problem where the Find window would unexpectedly be populated with the search query from the last time the user used the Find function in a new Notepad window.
This preview build fixes an issue causing Microsoft Edge to be unable to access local IPs.
The Windows 10 developers resolved an issue resulting in being unable to extend monitor to a second screen connected through Miracast.
The build also settles an issue in the last build that caused frequent black screens while using DisplayLinkRemote Desktop or Miracast if you are on an AMD or Nvidia driver.
Windows 10 Insider Build 18329  Known issues
In Virus & threat protection field, the Windows Security may display an unknown status, and it may not refresh properly after restarting, upgrading or changing settings.
There is still the issue of Creative X-Fi sound cards are not functioning properly. Microsoft is still working with Creative to solve this problem.
Another issue is, a bugcheck may start when launching games which use anti-cheat software.
Users may find some issues with other blue light reduction software even though night light functionality issues were fixed.
There are issues in functionalities of some Realtek SD card readers. The developer team is still studying the issue.
 "Change the level of detail the Narrator provides about text and control" value in Narrator settings might be empty. You can try and workaround this by using the Narrator command Narrator key+v to change the verbosity level, then close and open the Settings app.
Once you upgrade to the new build, there can be instances of two Narrator voices talking simultaneously. Mostly, rebooting the system can fix this.
In some cases, Windows Sandbox may launch to a black screen.
In some cases, the taskbar icons may stop loading and/or appear blank.
You may not be able to turn on some of the Real-Time Protection options for Malwarebytes Premium.
An error may appear when unzipping files.
There may be issues with the functioning of brightness slider.
Settings app may crash when you access Color filters setting in the Ease of Acces.
Source – Windows Experience blog.