Microsoft has rolled out Windows 10 SDK Preview Build 18272, the initial in the 19H1  The release will be used in conjunction with Windows 10 Insider Preview 18272 or later. The update reveals bug fixes and under development changes to the API surface area.
You can download Windows 10 SDK Preview Build 18272 from the developer page of  Windows Insider. This update is compatible with earlier SDK and Visual Studio 2017. You can install this and still also continue to submit your apps that target Windows 10 version 1803 or former to the Microsoft Store.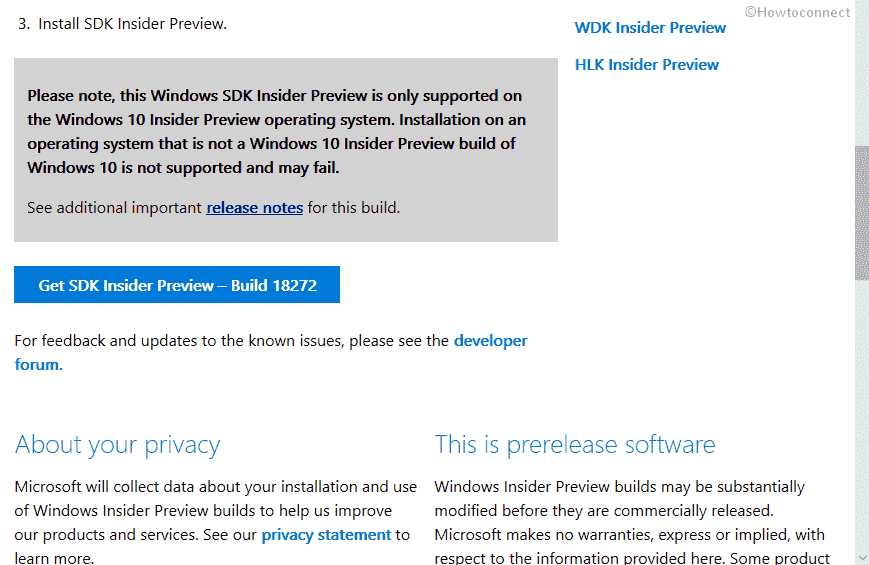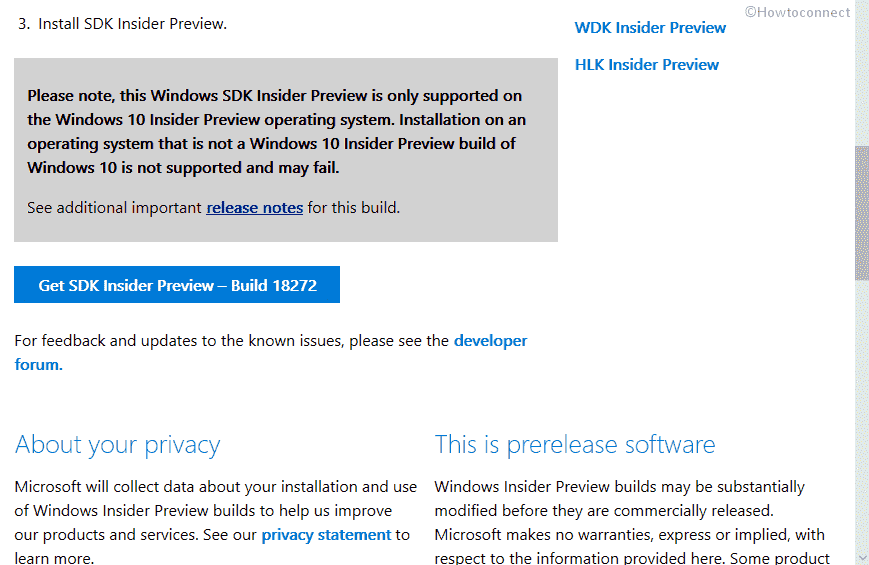 Windows 10 SDK Preview Build 18272 Detail
Windows 10 SDK Preview Build 18272 release is the initial build for Windows 10 October 2018 update version 1809. Now developers can create applications and submit to Microsoft Store for this edition. Developer forum is the platform where they can reach for feedback and updates regarding known issues
The Windows SDK will onward officially only be supported by Visual Studio 2017 and later.
This SDK update will install on Windows 10 Insider builds moreover compatible Windows OS.
For new developer feature requests, advance to the Windows Platform UserVoice.
Go to the below link to receive the script to the SDK, including ISO that will also provide with the same – Windows_InsiderPreview_SDK_en-us_18272_1.iso.
Windows 10 SDK Preview Build 18272 introduced multiple API Updates, Additions and Removals which you can find on the developer blog page.
This Build of this product matches the latest Preview version. Download the SDK and start developing users friendly applications to submit to Store.
Microsoft is continuously involved in making its product more advanced and useful so feedback is very important. Furthermore, if you find any issue with this software Developer's Kit edition you can use this feature.
So get the Windows 10 SDK Preview Build 18272 from the above link, install and develop apps for the latest version of the OS.
Source – Windows Developer blog.