The Upcoming Operating System of Windows: Windows 10. – The most awaited Windows 10 has been released by Microsoft on 21st January 2015. The CEO of Microsoft, Mr. Satya Nadella had spoken about the new and interesting features of Windows 10 with a hope that it is their "ambition and aspiration for Windows and its impact on the world".  The perception of new Windows 10 is to move it more ahead from its culture of permitting a single device, the computer to the world that is more versatile with a base of faith. They believe that the reason behind the growth is their perspective that the users are their customers and not their products. So, keeping it in mind whatever they have put into in Windows 10 will be manageable because there are users who extremely care about their privacy and so they also do.
So, in the announcement, Microsoft has disclosed Windows 10's new features which incorporate features like integration of Xbox, a new web browser called Project Spartan in place of Internet Explorer, assistant of Cortana, and many more things like that. But the interesting news that Microsoft came up with is that now Windows 7, 8, or 8.1 users can now upgrade it to Windows 10 and that too it will be free of cost.
We will walk through all the new features that Microsoft has to offer to its users with Windows 10.
Get Upgrade to Windows 10 without Making Any Pay
Everywhere people are talking about the new Windows 10 whose Tech Preview was out a few months before and with respect to the reviews of the tech users; Microsoft is now ready with the Consumer Preview. And so Microsoft has revealed that their users of Windows 7, 8 or 8.1 can upgrade to Windows 10 without paying a single penny to the Microsoft. There has also been a talk that it is not a single-time upgrade but more than it. After the users upgrade their system to Windows 10, Microsoft will pursue to retain it for the lifespan of the concerned device: without paying any fee. As soon as the new features will be finished, they will be out without delaying it for the future release.
It is advised for the corporate devices that Windows 10 get connected to Windows Update so that the device is updated with all the latest developments related to security and efficiency.
For All Devices, Windows 10 is Present
If you are worrying how it will work on various devices, keep aside your tension as Windows 10 will work as the same operating system on all devices like your tablet, Xbox, desktop, and also as on your phone, presuming you are using Windows phone or Microsoft tablet. It came out with a new feature called Continuum that will allow you to shift Windows Store apps from desktop to full screen. In two in one supported devices, Windows 10 will be easily moved between mouse or keyboard and also between tablet or touch as it recognizes the change and favorable shifts to the new mode.
As all know the Start Menu is back, but Vice President Mr. Joe Belfiore of Microsoft's Corporate disclosed that it would also include a full-screen mode which will have more of the Start Screen of Windows 8.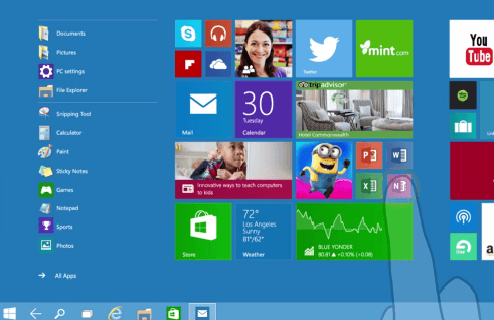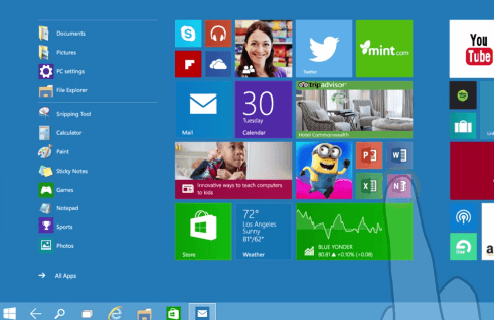 Digital Assistant of Microsoft, Cortana, goes with all types of devices
This time, Cortana has been united with desktop also. Going to the past, you must have remembered about Siri. This Cortana, Microsoft's digital assistant is the new edition of Siri. Cortana bought huge features that were not available with the Siri. You will be notified about the things that attract or interests you more. You can make her work on your PC, such as ask her to search a particular file or ask her to remind you about your fixed appointment. Along with this, you may ask her to type an email to someone you wished to. The search box located beside the Start Menu will fetch it for the users.
An interesting thing that Cortana can do for you is that she can provide you the information of the text that you see on a web page and wished to seek more of its information. All you will do is just highlight that particular text and ask her to provide the related information.
Cortana has not been used in the PCs yet and that's making it a little difficult to exactly figure out its level of performance. So, it will be a nice experience when you speak to your PC or vice versa.
Internet Explorer is no more, welcome Project Spartan!
Microsoft has ultimately declared that Internet Explorer is no more and substitutes it with a brand new web browser, Spartan. To talk about the looks of Spartan, it is close to the Firefox or Google Chrome but with a touch of Modern UI. The new web browser will be smoother and well organized. The advanced features of Windows 10's Spartan hold the capability to interpret by pen or keyboard straight on the webpage, reading the text clearly without any diversion, and also the merger of Cortana will make things faster for getting and executing things on the webpage.
We believe that Microsoft took many years to bring this drastic change as many users prefer to use Firefox or Google Chrome. Maybe this new project might attract the users as it explores a lot of things to experiment with.
Holographic Display is Revealed in Windows 10 with Microsoft HoloLens
It was a great moment for Microsoft when they revealed that Windows 10 is the foremost holographic computing in the world. And we are sure this invention will keep everyone's mouth open. Now, coming to the main point, an extended reality headset has been created by Microsoft with APIs that are erected into Windows 10 across all the devices. Utilizing the headsets, you can go for a walk on Moon, play Edge of Space on your kitchen counter, or talk with your loved ones over Skype.
Tech users believe that the holographic virtual reality will be most popular in the home background with respect to games. Wouldn't it be excited to play the Xbox games with the characters standing just next to you?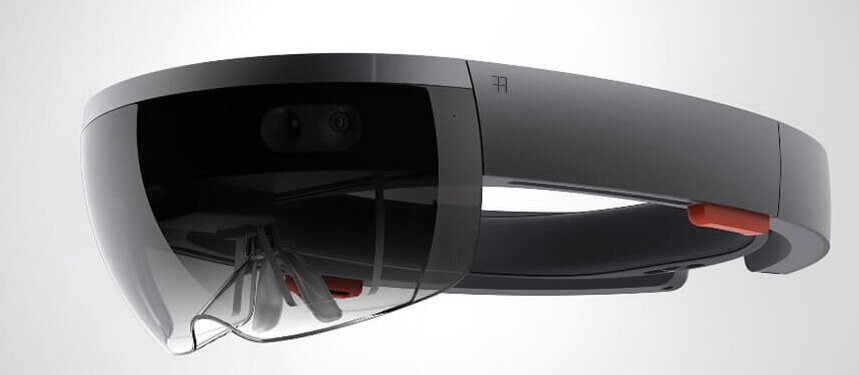 This will be more useful for the builders, inventors or creators as they can visualize objects in a more extended manner and see them in virtual reality and dispatch them to a 3D printer.  The HoloLens of Microsoft is not bounded with any wires, phones or neither connected to computers is termed as the world's first unbounded holographic computer. Microsoft HoloLens permits you to see the holograms with a lot of clarity and you can hear the sound even if it is behind you. The advanced sensing elements of Microsoft HoloLens will understand what you are viewing and conveying with your voice or touch. So, the users will be thrilled to experience the new and exciting ways to create, communicate, retrieve information, and relish entertainment with Windows 10.
Experience Windows 10 Xbox Live and Xbox App
If you are an Xbox gamer, you will be glad to witness the unification of Windows 10 and Xbox One. In this way, the lovers of Xbox can experience the Xbox Live on both Xbox One and Windows 10 PCs. This will make you edit videos or capture with the Game DVR, and over different devices, you can play multiplayer games, such as if you are on Windows 10 and your friend is on Xbox, you guys can play together.
In Windows 10 PC or tablet, you can transmit games straightly from the Xbox One to them. Now, you can utilize Xbox Live on your Windows 10 PC and the Xbox App on Windows 10 can get you to retrieve your games, your friends and also the achievements. The developments in the efficiency, speed and power of the graphics will be seen in Windows 10 by the games succeeded for DirectX12.
Universal Office Apps
With the new editions of Outlook, OneNote, Word, Excel, and PowerPoint, Windows 10 offers universal Office apps that contain steady, experience of touch on tablet, phone, and PC. Here, you can simply make and edit Word documents, interpret slides on PowerPoint presentations, or in Excel without a mouse or keyboard you can make and update the spreadsheets. In the future days, you will also see the next edition of Office desktop suite as it is presently under enhancement.
Closure
With this new release, Microsoft believes the relationship between them and their users will strengthen up. And this is just the beginning as there are many things lined up to be out very soon.  With the above-mentioned features of new Windows 10, you will definitely put a thought on upgrading your Windows 7 or 8 to 10 as it offers you a wide range of new things to experience with. The age of personal computing will be taken to a more height with Windows 10. In the coming weeks, the latest build will be released and also hoping to make it available in 25 more languages. And also at the end of February, the first technical preview for the phones will be released. To seek more information on Windows 10, you have to connect yourself with the Windows Insider Program by joining it. Keep reading and visiting our web page for more information on Windows 10.