Windows Media Player has earned a great number of followers and despite this is an old app people are trying to install it in Windows 11. If you are a newbie Windows Media player is software from Microsft that can arrange and play video and audio files. The player has outstanding features to create library, list, and album, sync across devices, and burn a disk drive. The earlier versions of Window provided installer of the tool and allow you to manually download it on your computer. Windows 10 includes Windows media player in the optional features category and the same with Windows 11. You can install Windows Media Player in Windows 11 via 2 ways.
Settings app Optional features will automatically install the player in Windows 11. If necessary you get the feature manually from Settings. Furthermore, you are able to get the same from Turn on Windows features located in the Control panel.
Install Windows media player in Windows 11
Here is how to install Windows media player in windows 11 –
Way-1: From Optional Features
Press Windows + I keys.
When Windows Settings appears, click on Apps.
From the right pane, select – Optional features.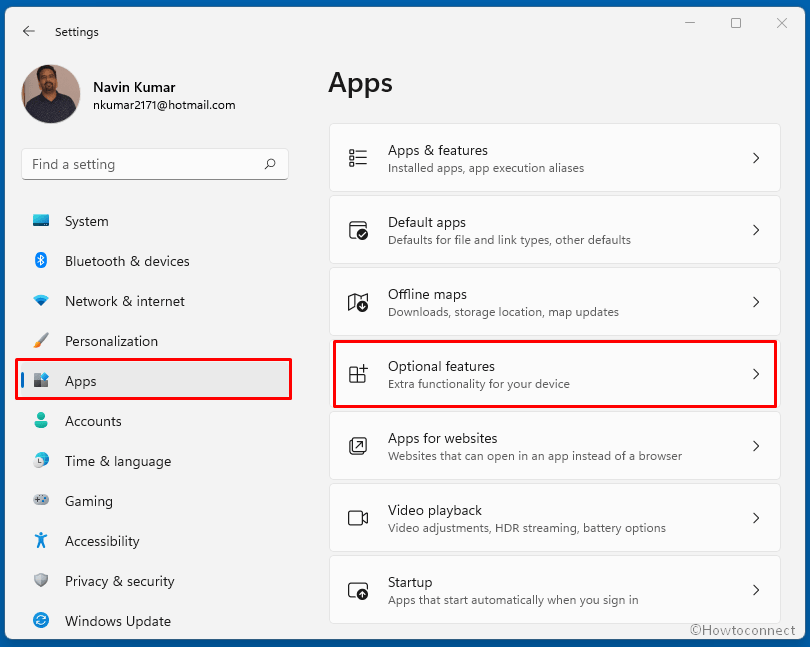 You will see a list of all installed Optional features; find if Windows Media Player is there.
You can use the search bar located at the top for this.
If you find the Windows Media Player in the list means it is already installed. So just open from the start menu.
Otherwise, click on View features from Add an optional feature.
Type 'Windows Media Player' in the search box.
Check the box before the player in the result.
Click – Next.
Now click – Install.
Alternatively, go to the last of the Settings > Apps > Optional features page.
Click on – More Windows features.
On the window, move down and check the box for Windows Media Player.
Click OK.
Way-2: Via Program and features
Click on – Start.
Type – appwiz.cpl.
Press Enter to open up Programs & Features window.
Select – Turn Windows features on or off.
A small window named Windows features will appear, move down to "Windows Media Player" and select it.
Click OK to install Windows media player.
Methods list:
Way-1: From Optional Features
Way-2: Via Program and features
that's all!!