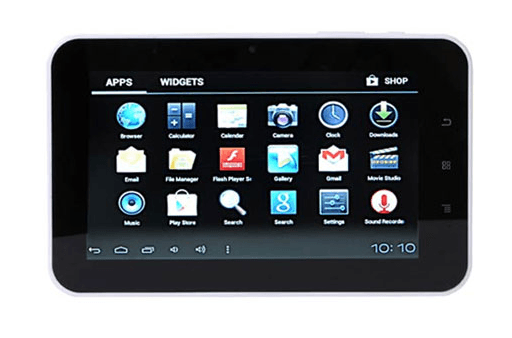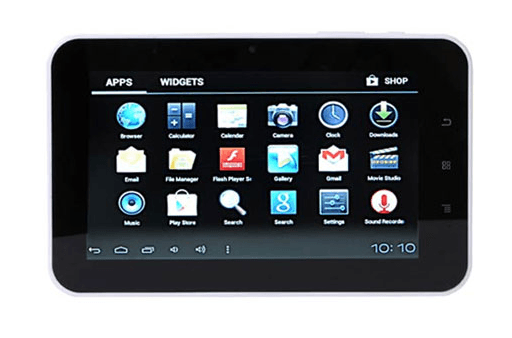 Whether it is remarked that 'Aakash 2' is world's cheapest Tablet; no one can deny it. It is not lame remarks because pricing and features both are attractive to grab. It was 11th November 2012, when Askash 2 was unveiled by president of India. Development process of 'Aakash 2' tablet took place after receiving mixed response to Android based Aakash tablet computers. The low cost tablet computer is developed with collaboration of Datawind & Ministry of Human Resource Development of India. As per agreement between Govt. of India and DataWind 100,000 unit of 'Aakash 2' to be supplied immediately at price of Rs. 2263 per unit. These devices will be made available to Indian students as low as Rs. 1132 per unit after subsidizing.
Features: 
As I discussed above 'Aakash 2' is manufactured by DataWind. The device has 7 inch long displaying screen with 800*480 pixels screen resolution. It runs by 1-Giga Hertz ARM Cortex A8 Processor. Moreover Aakash 2 tablet includes 4 GB internal storage memory & 512 MB built-in RAM as well. It has front facing VGA camera that supports video calling application. It supports both Wi-Fi and GPRS connectivity. It's USB ports support 3G modem connectivity. The manufacturer offers 2GB monthly plan for Rs. 98. Be default it accepts PDF supporting files and Office documents as well. The 'Aakash 2' tablet is commercially called Ubislate 7+ which is as twice fast as predecessor Aakash Tablet. The other interesting features 'Aakash 2' has HD Video Coprocessor to watch HD videos hassle free.
Price
The manufacture of 'Aakash 2' made devices available at price tag Rs. 3499 per unit. As per agreement between Govt. of India and DataWind, the device 'Aakash 2'  would be priced Rs. 2263 per unit. While it will be available to targeted Indian students at subsidized Rate of Rs. 1130 per unit.