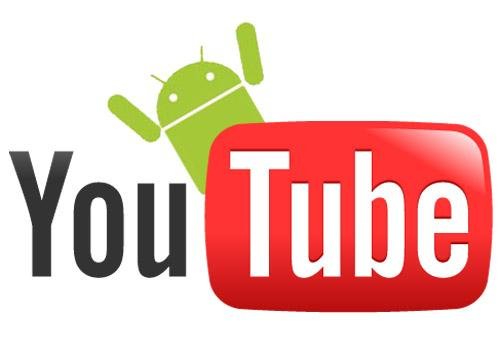 With Android version supported Smartphone or tablet, users spend a lot of their time. While Android is connected through WiFi or high-speed Internet, users often watch YouTube videos online as  YouTube is one of the best online videos streaming website at this time. But Android users may only watch or play YouTube video due to YouTube website limitations. There is no option available to download YouTube video openly on the Android phones.
Few Android users want to download preferred YouTube video in their Android devices plugged memory card and view it at any time.  But how it possible?
Related post – How To Download YouTube Videos with Opera Mobile Browser
TubeMate app is released for Android which is absolutely freeware. Through TubeMate app, Android users may watch and download videos from YouTube without any obstacles. TubeMate app allows to add several videos links for downloading in download series and performs the role as computer video download manager.
How to download YouTube video from TubeMate app on Android?
At first, download TubeMate app on your Android device and install properly.
Next start TubeMate app homepage on the Android screen. Tap on the search button at the upper right panel to find up your preferred video.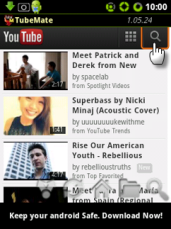 From videos search results, tap on specific video which you wish to view or download.
Then a pop-up appears with two options – Watch and Download.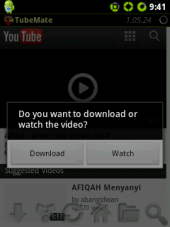 Select the download button then another popup requests you to select video size along with several video formats for example – FLV, MP4, MKV, MP3 and more.
Next you will prompt download page with the series of downloaded video and on progressvideo download.
After downloading completely, browser to the video folder of your Android memory card and play it.