Windows 10 provides a feature to add a Period after double Tapping Spacebar in Touch Keyboard for touchscreen laptops and tablets. Period refers to a Dot, in other words, full stop used as a punctuation mark. Few users have a habit to use spacebar on the physical keyboard so this setting creates problem and annoyance and they want to disable. You will see here both the ways whether you want to use or discard the touch feature. Let's move on to the process in no delay:
How to Add a Period After Double Tapping Spacebar in Touch Keyboard on Windows 10
Step-1: Launch the setting app using Win&I hotkey. Select Time& language.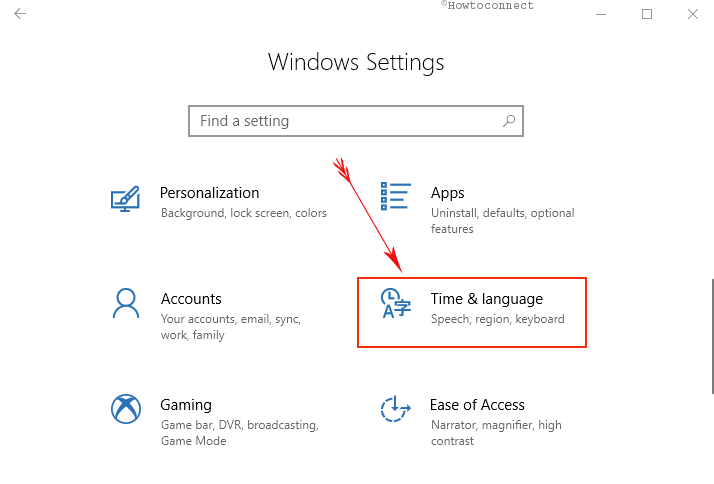 Step-2: Click on Keyboard from the left side of the current settings application page. Now click on the keyboard you have added to Windows 10 and select Option.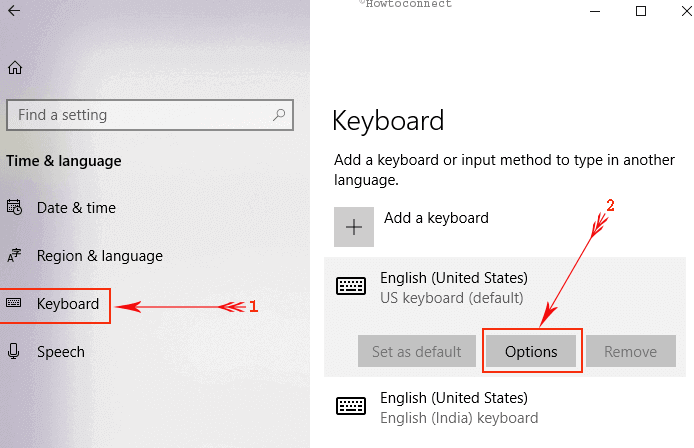 Step-3: You find few Settings for Touch and Hardware keyboard. Look for Add a period after I double-tap the spacebar and check the box located before this.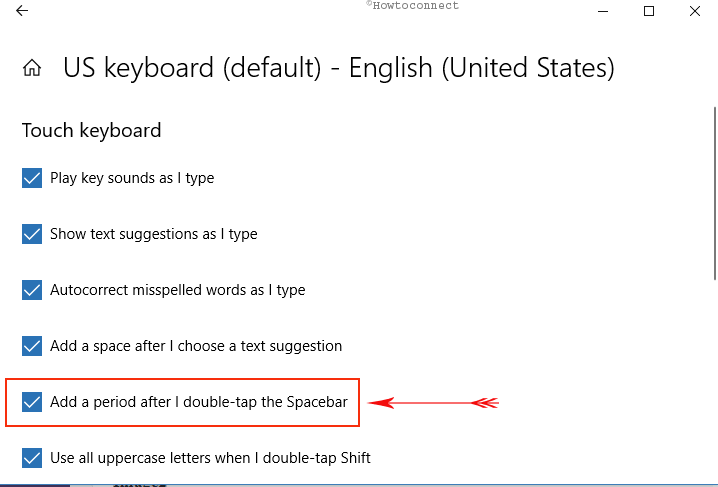 When you want to disable, just uncheck the option and that's all.
In US QWERTY keyboard 'Greater than' together with the Shift key work to add a period. After enabling the feature, you can limit this hotkey and instead use Shift twice. You can get the fullscreen appearance of OSK with the help of instructions here – Turn on Standard Layout Full On-Screen Keyboard in Windows 10.
Previously Windows 10 doesn't include full stop or period or point key. Then users needed to take help of hardware keyboard at to enter this mark the end of a sentence.
Conclusion
This setting to add a period after double tapping spacebar in Touch Keyboard on Windows 10 is equally available in mobile devices. On screen keyboard help users to type texts on touch supporting systems. Once you enable then you will not need to locate and tap full stop key. Spacebar is a popularly used keyboard to provide a vacant area during two words and sentences. But now onwards you can tap it to add a point too. We have tried to cover the whole procedure to enable or disable instead in above description. You can also modify the same and bring it to your use.