Windows 10 provides a Folder option in File Explorer that lets Enable and Disable Always Show Availability Status. When you turn on this setting, Quick access pane will include a cloud shape icon beside each item. This shows the presence of the files and folders of OneDrive Files On-demand. OneDrive has got a special feature using which you can seek your items to download without enabling synchronization. Let's jump to procedure –
How to Disable Enable Always Show Availability Status in Windows 10
Always Show Availability Status in File Explorer will permit you to know that the file you want to demand from OneDrive whether exists or not through the Quick access navigation pane. When the item is available in the cloud store you will see the cloud icon tagged with this.
Step-1: Hold down "Windows+E" shortcut keys to open the File Explorer. Switch to View tab and go to Advanced settings section.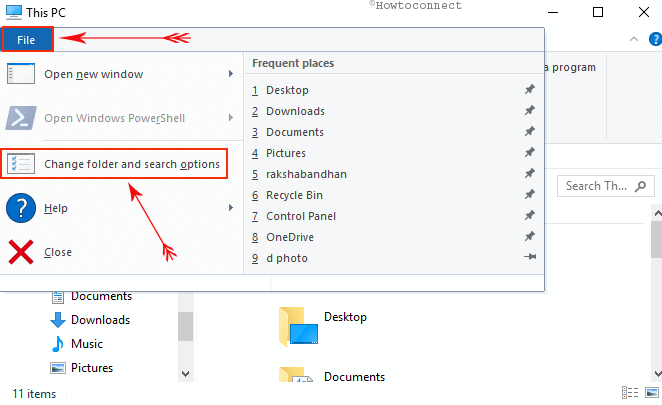 Step-2: Click on the File menu and allow a drop down to appear. Select Change folder and search options.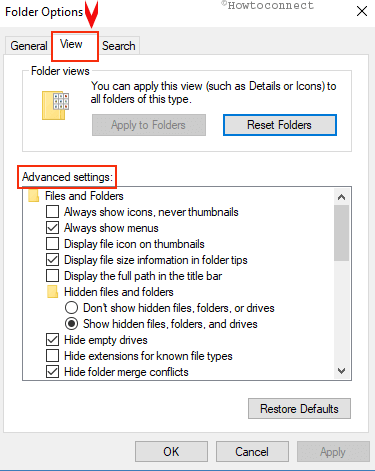 Step-3: Locate Always Show Availability Status option under the Navigation pane. To Enable Always Show Availability Status in Windows 10 check this option and Click on Apply subsequently OK. On contrary, to disable the feature deselect it.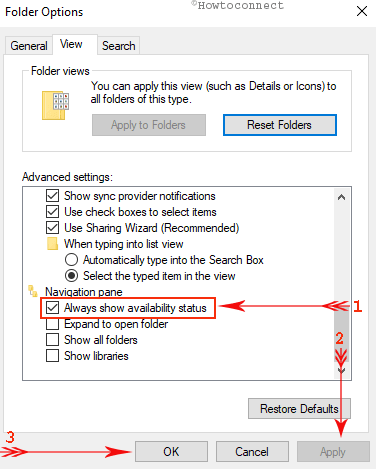 In order to grab necessary files from the cloud storage except syncing, you need to shape up OneDrive Files On-Demand. You can get the full description of this topic in our another guide. Navigate to this How to Configure OneDrive Files On-Demand in Windows 10.
Conclusion
OneDrive, the built-in cloud storage for Windows allows users to accumulate their files and folders. Extending its feature the store add Files on-demand so that you can download the items from here on your choice. Always Show Availability Status makes sure that whether you want to see the cloud symbol with your file folders in the navigation pane. We recommend you to enable this option if you often use this OneDrive specific feature. Get the help of the way here and all will be done in a few seconds.