Windows 10 2009 has already been officially launched and a number of users have installed the new version. Currently, the administrative templates installer for the same October 2020 edition is available to download.
.admx for Windows 10 2009 contains group policies that can be loaded via gpedit.msc. The template is more useful for administrators, or users who are accustomed to the Gpedit instructions and parameters. They are able to activate, deactivate, or change function presets using the policies with the files in Windows 10.
Download Administrative Templates / .admx for Windows 10 2009 October 2020 update
Go to this Official Microsoft webpage.
Click the – Download.
Go to the "Downloads" folder and double click on Administrative Templates (.admx) for Windows 10 October 2020 Update.msi.
After the Setup wizard appears, select the – Next.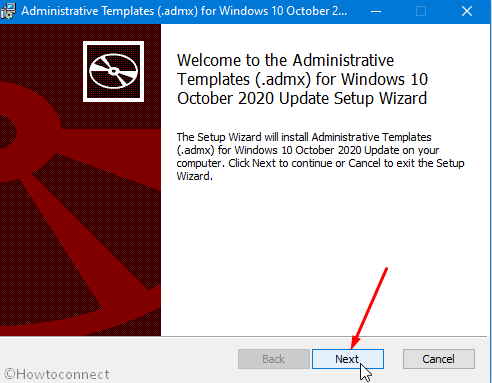 Accept the terms in the license agreement and click the – "Next".
By default the file will be installed in C:\Program Files (x86)\Microsoft Group Policy\Windows 10 October 2020 Update (20H2)\PolicyDefinitions. So select Next.
Lastly, select Install.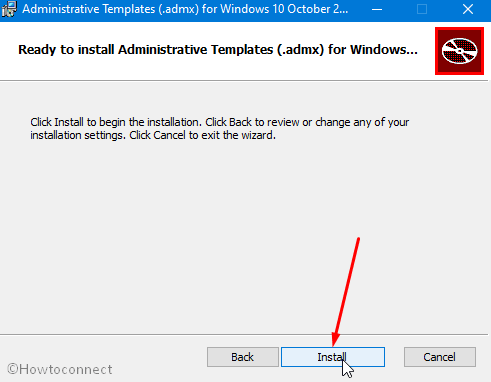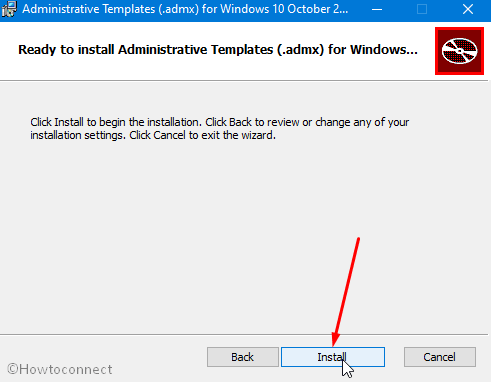 User account control will prompt after a while; here also click the – Yes.
The Administrative Templates for Windows 10 2009 will be installed in a few moments.
The file size of the .admx is 12.9 MB.
Finally, access Group policy editor and experience the changes in Windows 10 2009 October 2020 update. The .admx for Windows 10 October 2020 Update 2009 is available in the following languages –
cs-CZ Czech – Czech Republic
da-DK Danish – Denmark
de-DE German – Germany
el-GR Greek – Greece
en-US English – United States
es-ES Spanish – Spain
fi-FL Finnish – Finland
fr-FR French – France
hu-HU Hungarian – Hungary
it-IT Italian – Italy
ja-JP Japanese – Japan
ko-KR Korean – Korea
nb-NO Norwegian (Bokmål) – Norway
nl-NL Dutch – The Netherlands
pl-PL Polish – Poland
pt-BR Portuguese – Brazil
pt-PT Portuguese – Portugal
ru-RU Russian – Russia
sv-SE Swedish – Sweden
tr-TR Turkish – Turkey
zh-CN Chinese – China
zh-TW Chinese – Taiwan
That's all!!