Android has launched a new app named Smart Launcher Special based on its earlier Smart Launcher and Smart Launcher Pro. The customization feature provided by Android is very attractive and impressive which makes its users to like it more than the other smartphones like iOS, Windows Phones etc. 
This new feature of Android is free in the Google store for a limited period. This new app comes with all the features of Pro variant.
10 Useful Free Messaging Apps for Smartphone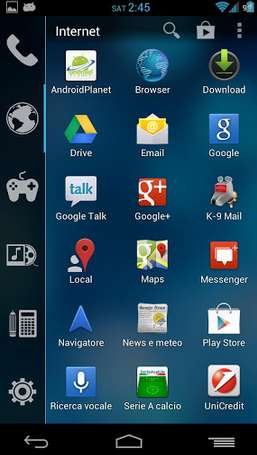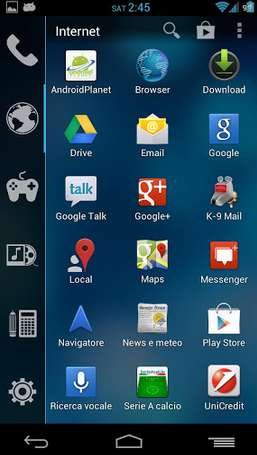 The interface of this new launcher is very astonishing and it doesn't contains any ugly icons. It keeps the shortcuts and widgets apart from each other. The main screen in this case is consisting of shortcuts in a round shape giving this android a fantastic look. It looks very immaculate because of its uniform design.
The Shortcuts arranged in the round structure can be easily replaced. All you have to do is to select any icon and drop it off and then select any other icon which you want to be in this and put that icon here. You can also add additional icons to it if you will. To reach out to the widget area, tap the screen and hold your fingers to reach to the Wallpaper menu. The widget screen looks very beautiful and you can add any widget icon to it according to your wish.
How to access the app drawer
You should also know that, here widget screen comprises of several home screens which was not possible for when of Quick Start Screen. You can access to its app drawer by using pertaining button at quick start screen or just by swiping gesture to the left. This keeps your various apps organised under different categories like Communication, Media, Internet, utility etc. If you are not liking its predefined categories, you can simply change their name by going to the settings.
The settings provided to its users let the users to change the functions such as screen orientation, drawer activation mode, clock, status bar visibility and so on. Again , the personalization section present here allow you to apply cosmetic changes to the app, ranging from clock style and global theme to icon size and categories labels etc.
How to Get this app
You can download this app from Google Play
Therefore, if you are willing to keep the Android screen of your phone simple, minimal and yet functional and elegant, then you must try Smart Launcher Special . The link to download this app is given above.