To widespread the theme collection, Microsoft keeps publishing attractive personalization app on a regular basis. Architectural Structures PREMIUM Windows 10 Theme is one of latest additions to that group. This app represents different artistry of several buildings that have been made with lots of pop up colors. Moreover, it shows sundry angles such as curved, squared, small-scale, or soaring of beautiful constructions. This Windows 10 theme includes a set of 10 premium 4k quality images that can be used as desktop background only.
Architectural Structures PREMIUM is comparatively light and garbs around 24.85 MB space on your Disk drive. This theme is suitable for users of all ages having English as their default language. The most interesting fact is that you can get this personalize the app for free on at least ten Windows 10 devices. All you need is a Microsoft Account and nothing else. However, there are a few requirements that your PC should meet for getting this eye-soothing theme.
Architectural Structures PREMIUM Windows 10 Theme
Here is how to download and set Architectural Structures PREMIUM Windows 10 theme –
Step-1: Hit Start button and click the hash (#) icon and choose M alphabet.
Step-2: Upon reaching there, search for Microsoft Store and click on the same.
Step-3: When the app interface comes appears, type Architectural Structures PREMIUM in its search bar and select it from the result.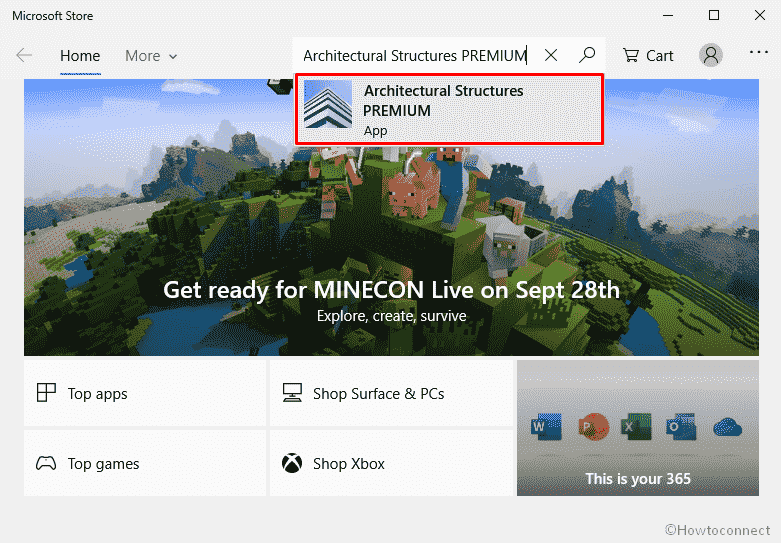 Step-4: On the Theme page, click the Get button to initiate the downloading process.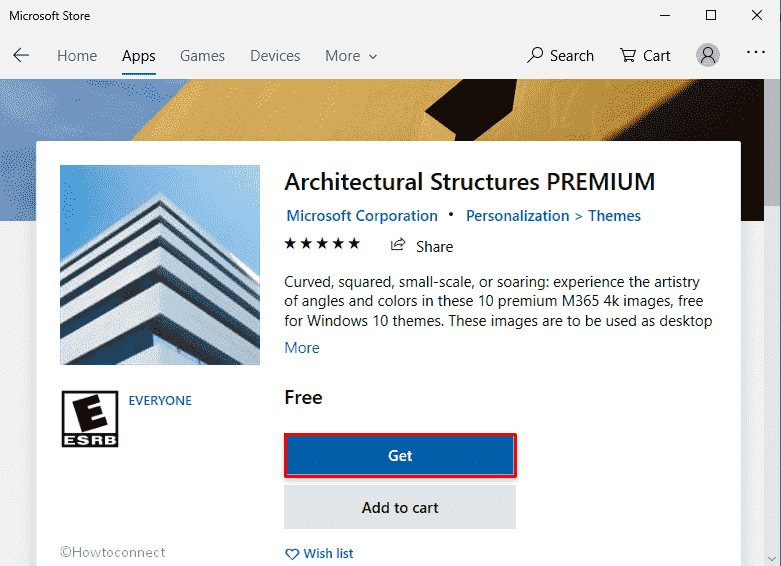 As an alternative, launch any web browser on your Windows 10 PC and navigate the official page of Architectural Structures PREMIUM Windows 10 Theme. After going through, hit the Get button to open the theme page directly from Microsoft Store App section.
Step-5: When the installation process is finished, click Apply button to proceed to the Theme settings page.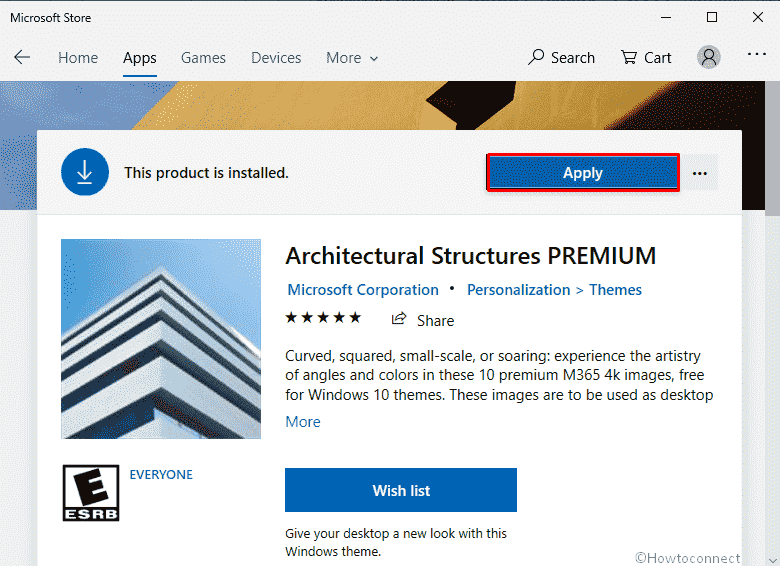 Step-6: Go to the right pane on the available Settings page and select Architectural Structures PREMIUM listed under Change theme section.
System Requirements
Following requirements need to be fulfilled for applying Architectural Structures PREMIUM Windows 10 Theme on your device.
Your operating system must run Windows 10 version 14951.0 or higher.
The machine should have either of the architecture specifications x86, x64, ARM, ARM64.
That's all!!!