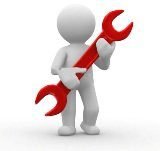 There are a large number of tools which are frequently used in SEO. The most important requirement from the webmaster is the creation of websites which are content rich and are easily accessible. There is a provision of tools of variety of types, guidance and analytics. Some of common search engine protocols have been discussed below:
Sitemaps: A list of files which provide a direction for the search engines to make a crawling over the websites. The content which the search engines are not able to access by themselves is made available through the sitemaps. There are varieties of formats of sitemaps available which highlight the contents such as images, news, videos and others. The full details of the sitemap protocols can be known from www.Sitemaps.org and the sitemaps can be built from www.XML-Sitemaps.com. There are three varieties of sitemaps:
XML which stands for Extensible Markup Language which is usually the recommended format.
RSS which stands for Really Simple Syndication or Rich Site Summary which are quite easy to maintain, but are usually harder to manage.
Text file which are extremely easy.
Robots.txt which is produced by Robots Exclusion Protocol are usually files stored on website's root directory such as www.google.com/robots.txt. These are the instruction providers to the search engines visiting various websites. They also instruct the web spiders. With the use of robots.txt, the webmasters can instruct the search engines regarding which are the areas of the website they must not crawl. The commands available are:
Disallow which prevents certain robots to access the sites.
Sitemap which shows the indication of the website's sitemap.
Crawl Delay which shows the speed of the robots crawling the servers usually in milliseconds.
Meta Robots: These meta robots tag create the instructions at the page-level for the search engine robots. These meta robot tags are usually included in the head section of the HTML document.
Rel="Nofollow": These attributes are used for linking to a resource in turn also remove the vote for the purpose of the search engine. The Nofollow attribute instructs the search engine not to follow the web pages, but some search engines in the search of new web pages still follow them. These links usually become helpful when links are created with the untrusted sources.
Rel="Canonical": There are same content on the website with various URLs. In this case, the search engines recognize them as separate pages. This damages the website rankings and the traffic which affects the website a lot. This problem is solved by this canonical tag which gives an account of the singular 'Authoritative version' to the search robots to be counted in the web results.
Thus, these tools are very important in maintaining a website which should be mastered. Comments and suggestions are always welcome.