In Facebook account deleting all message and conversation is a tiresome job. For this, you have to delete every message separately from the message list. To do it, at first you have to move every message to archive folder and then wipe out permanently from here. If you have stored numerous messages in your Facebook account then the process will take a lot of time to wipe out entire messages.
In this post, I am describing two tips to delete Facebook profile messages out of which first tips is slow process while other tips through chrome extension.
First Tips
Deleting Facebook Messages one by one more time-consuming –
Go to your Facebook account profile home page and click on Messages link from left corner.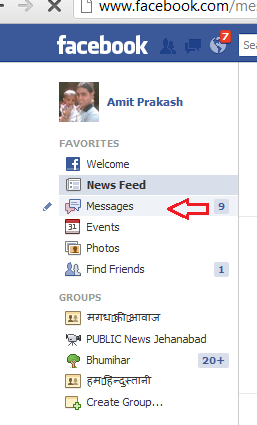 In Facebook messages page, at first you have select any friend in left panel message list. Now entire message history prompts at right panel. Click on Actions button (down arrow symbol).
To delete any messages, click on Delete Messages option from drop-down panel.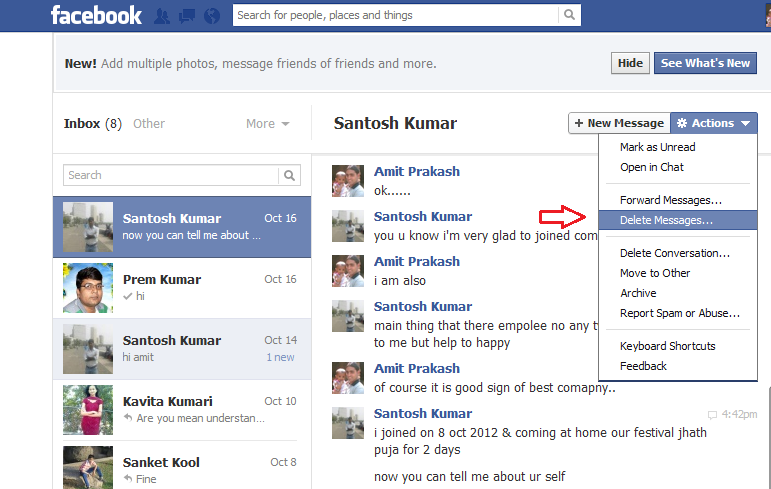 Next, you have to check boxes on the side of every message in right panel.
Then click on the Delete button at the bottom.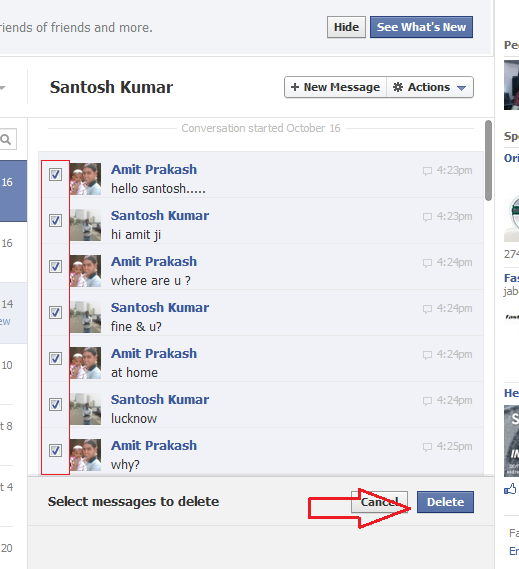 Next Confirmation pop up boxes come up and click on the Delete messages button.

Thus you can delete Facebook messages by selecting profile friend separately. But this process is tedious and slowly.
Second Tips to fast delete Facebook messages
At this time you will have to take help of Google Chrome extension – Facebook Fast Delete Messages. This extension helps you to wipe out Facebook messages at once by single click. It is a freeware extension and present on the Chrome Store.
How to Install and access with Facebook Fast Delete Messages extension–
Firstly visit the extension webpage under Google chrome web store or by click on below link.
Install Facebook Fast Delete Messages extension
Then click on the Add To Chrome button to install in your Google Chrome browser.
The extension activates automatically after installation. Now you get X button beside the archive button in your messages page.
Then it permits you to delete the messages speedily. Even you can delete the entire messages on single click after selecting this option –  Delete All