Bicycles Windows 10 Themes come to Microsoft Store to recall your golden childhood days back on the desktop screen. Collection of 15 awesome images will bring nostalgia about your colorful boyhood, pedaling to play or riding for work. Don't miss out this one in millions opportunity to travel back in your dreamy past sitting right before Desktop.
Bicycles Windows 10 Themes is offering you a combined package of background images that too in a very small size. This is a lightweight application and it will take up only 14.66 MB of your Hard Disk Space. Users are allowed to download this theme in a minimum of ten Windows 10 devices only while using the same Microsoft Account.
Bicycles Windows 10 Themes
Here are how to download and set Bicycles Windows 10 Themes –
Step-1: Open Microsoft Store using its icon where it is available (mostly on Taskbar and Start menu)
Step-2: Type in Bicycles Windows 10 Themes and at the same time hit Enter key.
Step-3: On finishing up the loading of store app, click on Bicycle showing in the result.
Step-4: Click on Get button from the theme page and let installation complete.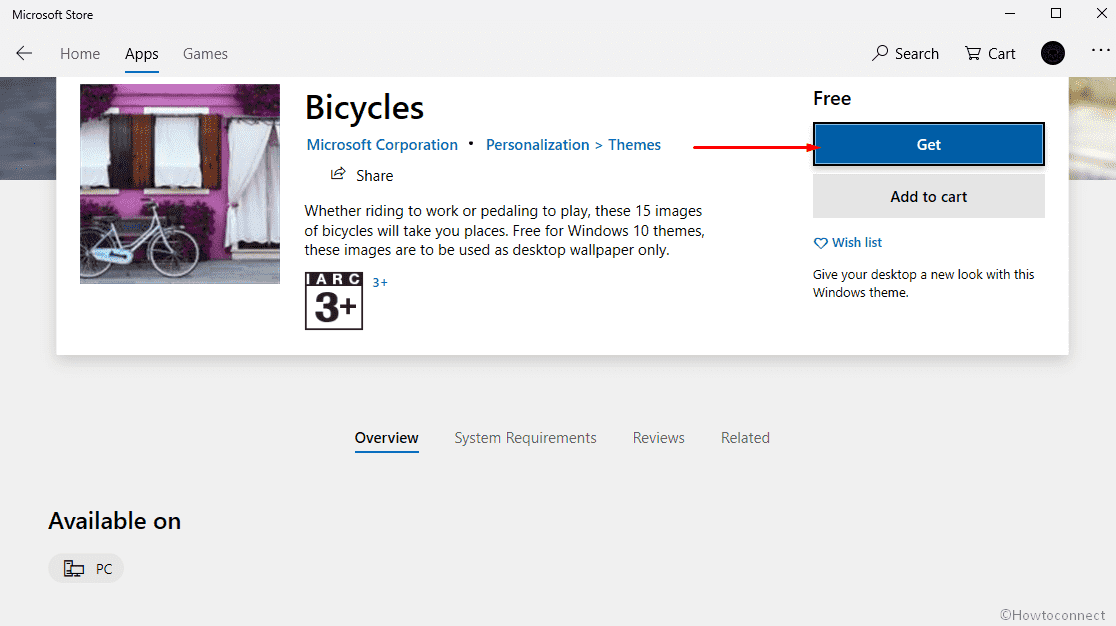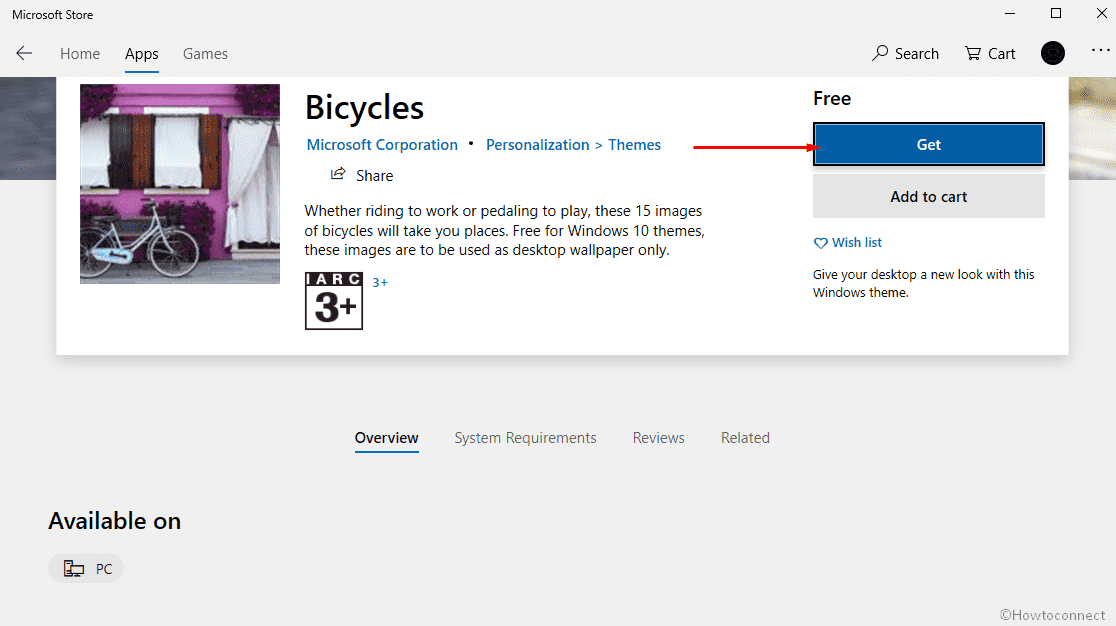 Step-5: Select Apply to switch to the settings app.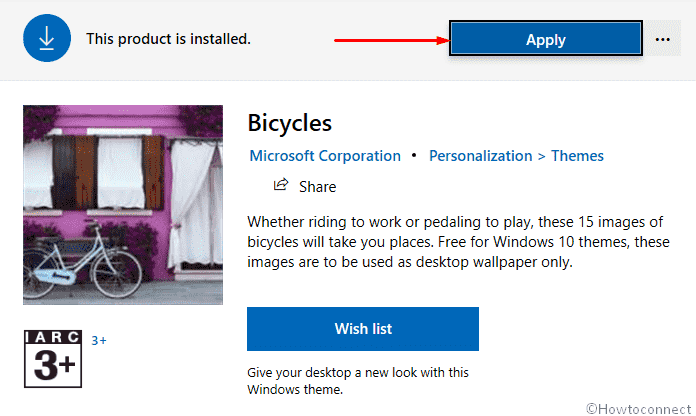 Step-6: Finally, click on Bicycles there and enjoy.
You can see the instructions in – How to Customize Themes on Windows 10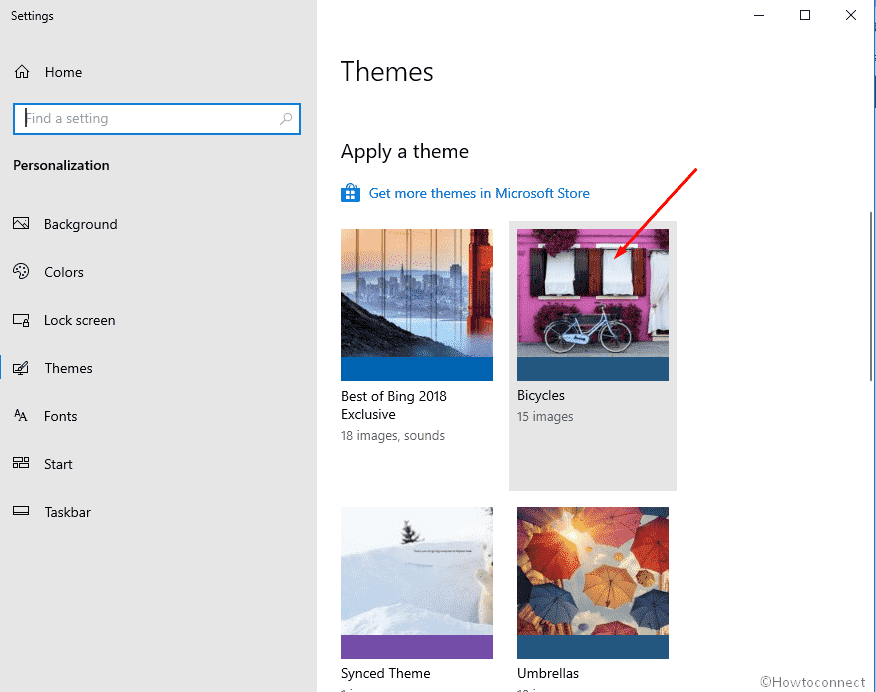 Alternatively, you can directly get the program by visiting the official webpage of the Theme. From here, navigate to Microsoft Store by clicking on Get.
Follow Step-4, 5, and 6 to install and set the theme.
System Requirement for Bicycles Themes
If you want to use Bicycles Themes, the computer system you are using must possess the below specifications –
Operating System must be running at least Windows 10 version 14951.0.
Required System Architecture to be either of x86, x64, ARM, ARM64
The device should comply with English (United States) as support language.
That's all!!