When I completed the installation of Windows 10 on my computer I got a little bit confused about bringing This PC icon on Desktop. The cause was evident, Microsoft added Start menu on Windows 10 which has all the items I could imagine including This PC. But when I right click on "All apps" This PC was absent dissimilar to Windows 7. But after a short time, I got it. On How to Bring This PC icon on Windows 10 I am writing in the Windows 10 tips here.
This issue mostly creates after you install the new OS on your PC or update it. This PC icon is the favorite and most-used icon in Windows OS desktop so to bring this icon on your desktop is the compulsion for you. You might have known after you install Windows 10 the desktop does not have This PC icon by default, but you need to bring it manually. You may like to read – How to Change Icons and Text Size on Windows 10
How to Bring This PC icon on Windows 10
This is the easy way all of you can get very quickly.
First of all, Right-click on the desktop at the vacant space and select the Personalize option.
Personalization Window of settings app opens up. Scroll down to Select Themes at the right sidebar.
When you click Themes you witness Desktop icon Settings link in the right side of Window. Press on this link.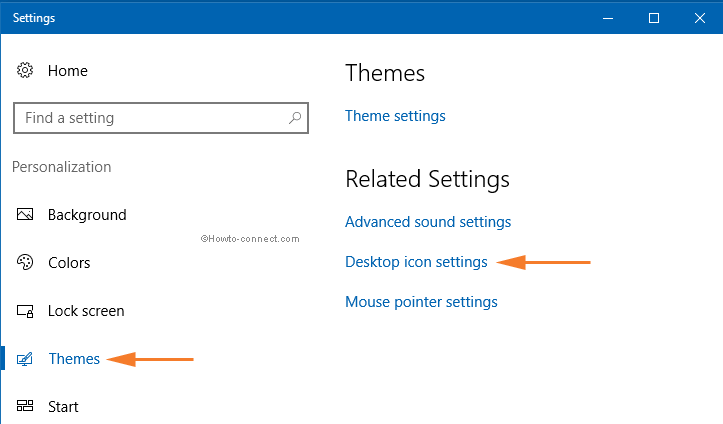 Desktop Icon Settings Wizard emerges. Select or tick the Computer icon from Desktop Icons Panel. And then click on Apply followed by OK button.
You will find This PC icon on the desktop as given below in the figure.
You have brought This PC icon on your Windows 10 Desktop.