In the last month on 16th June, they have brought a new service to its users. This one is ATM PIN Generation. This is a remarkable service launched by SBI through which you can get ATM PIN of your bank if lost just by logging into your Online SBI account. However, Rs 51/ will be debited to your account separately for availing this facility. This is extremely helpful service for those who have lost their ATM Pin and feel lethargic in visiting SBI branch. Earlier you needed to go to concerned SBI Branch office to get new ATM PIN after forgotten. Let's see on How to Change ATM PIN through SBI Internet Banking.
SBI wants to bring the Whole Bank at your Home and this is what it is trying to do. It keeps on bringing new facility for its users. They are completely dedicated to their users and always tries to make the Banking process even Simpler. Recently they have brought the concept of mCash where you can transfer 5000 rupees to any contacts (knowing their email Id and Mobile No). They have also allowed e-filling of Income Tax Return through OnlineSbi. This facility will enable users to a seamless filing of ITRs.
How to Change ATM PIN through SBI Internet Banking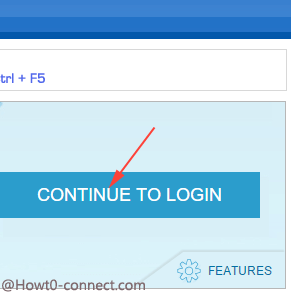 Put down your user Id and login password in the required field and press submit.
This will open your SBI Net Banking Account. Go to the e-Services tab as indicated in the screenshot below. Follow the arrow and Select ATM Card services.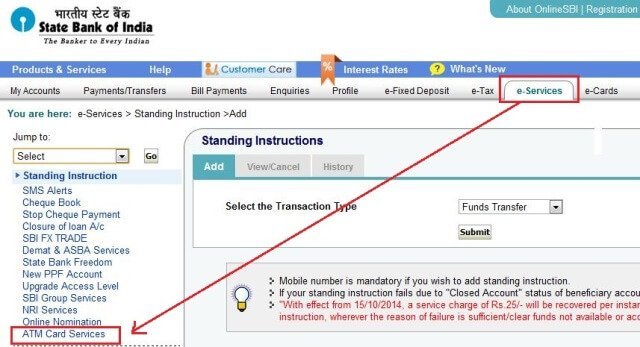 Clicking on ATM card Services will open up a new tab as shown in the first slide of the below shown screenshot. Here, two screenshots are merged in one separating by a red rectangle. In the newly opened tab, go to ATM PIN Generation link. This has been shown by the Blue colored arrow.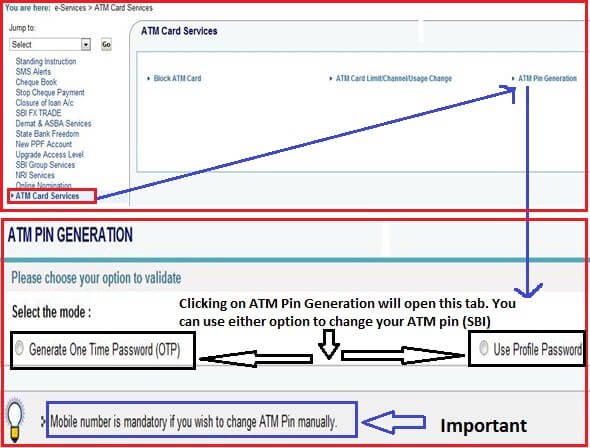 Clicking on ATM PIN Generation link in the first slide will open a new tab shown in the second slide. Here, you are provided two Modes. You can select either mode. If you check the box Generate one Time password for security purpose a password reaches your mobile message inbox. Write the password in the given box to confirm. If you have checked the box Use Profile password you will need to enter profile password to process further.
Now the web page to Change ATM PIN through SBI Internet Banking is before you. Change the password.
Note: – If you want to change your Mobile number attached to your Net Banking, click here.
That's it. Try this out if you have already lost/ forgotten Change ATM PIN through SBI Internet Banking. Do tell us your views in the comments below.