This two-minute solution will definitely help you to know how to Change Keyboard From US to UK in Windows 10. Alteration of Keyboard language is sometimes necessary once you need to work with multi-linguistic clients or migrate to another country. You can do this through the built-in Windows Settings application. You have to first ensure that UK language is added to the system.
After including the UK language, Microsoft provides you two simple procedures to change the keyboard language. First, you can directly do this from the taskbar and secondly, using a combination of hotkeys will also allow you switch the languages. Let's move on to the series of steps.
Change Keyboard From US to UK Windows 10
Before you proceed towards the easy way to change Keyboard From US to UK in Windows 10, you have to first add UK language. To do so,
Step-1: Hover the mouse pointer to the Start Menu and make a click on it to open. Select the cog icon on the left side to launch the Windows Settings app on your PC screen.
Tip: See 18 Ways to Open Windows Settings in Windows 10 [5 Seconds].
Step-2: Slide over the categories and do a click on the Time & Language once highlighted.
Step-3: When the new page comes into visibility, choose Region & language section from the left sidebar. Next, jump aside to corresponding right side pane and scroll down to Languages section. Here, perform a click on Add a language button as shown in the given picture.
Step-4: Once the next box appears, search English and the system will pass forward you to all English Dialects.
Step-5: Next, choose "English (United Kingdom)" from the list to add this language to keyboard and henceforth click Next. After adding it, you will notice it under Languages section.
Step-6: Now, hit on "English (United Kingdom)" and select Option once expanded downward.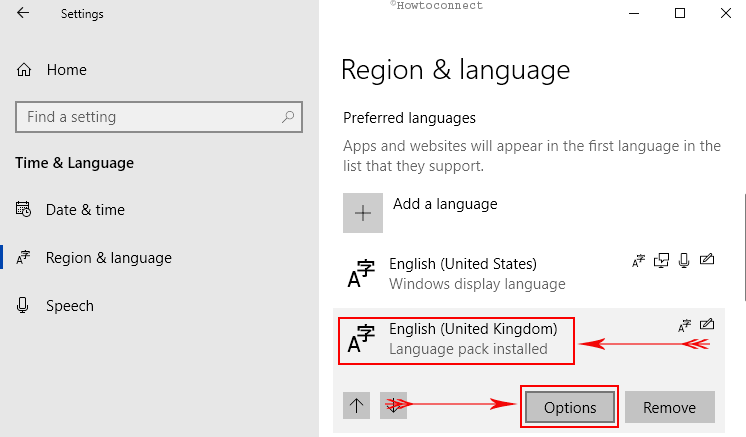 Step-7: After the new window comes into play, reach out to Keyboards section and put a click on the United Kingdom.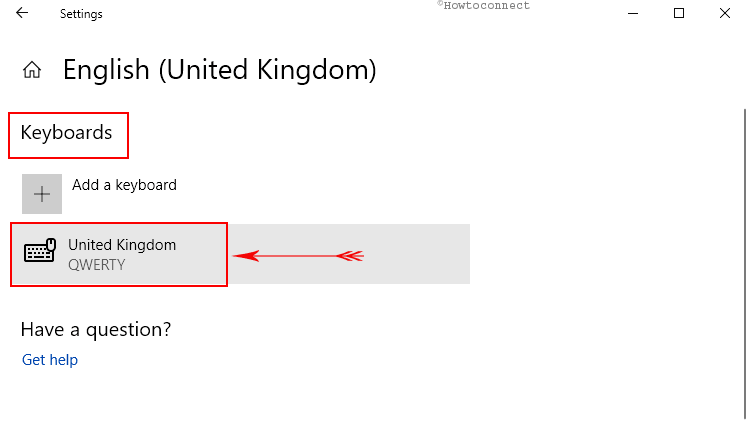 Therefore, this language is set to the OSK for your Windows. After adding it, you can now Change Keyboard From US to UK in Windows 10 anytime using any of the below-mentioned ways.
Way-1: From Language icon in Taskbar (notification area)
01. Move the mouse pointer to the Notification in the Taskbar and do a click on the Language icon.
02. Once it expands, change the language to English (United Kingdom).
Way-2: Use a combination of keys
a) Hit the Windows logo key and let the system show language slot bar on the right corner of the desktop.
b) Use the cumulative pressing of Space keys to select the language from US to UK.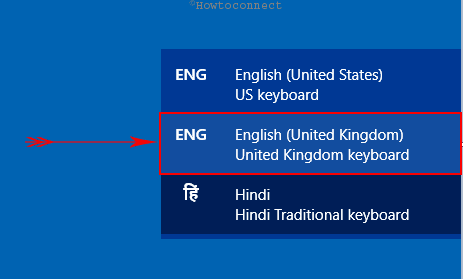 For reference, you can read our post to Add a Period After Double Tapping Spacebar in Touch Keyboard on Windows 10.
That's it! Hopefully, by carefully following the above sequence of instructions, you got to know How to Change Keyboard From US to UK in Windows 10.