Connect Windows 10 PC to a Cellular Network – Wherever the cellular network is obtainable you can get connected to the internet. And with the availability of the cellular network you can easily send or collect emails, visit social networking sites, browse web pages, download updates or apps, and many more such things. To connect Windows 10 PC with a mobile network, you need to use cellular service. We bring you the details of the cellular connection of Windows 10. In this post, we will show you how to connect Windows 10 PC to a cellular network.
You may like to read: Windows 10 – How to Turn On or Off Airplane Mode
Connect Windows 10 PC to a Cellular Network
Step 1
Press the Start Menu and choose Settings. You will see the Settings window on your display screen.
Step 2
Upon the arrival of the Settings window, click on Network & Internet.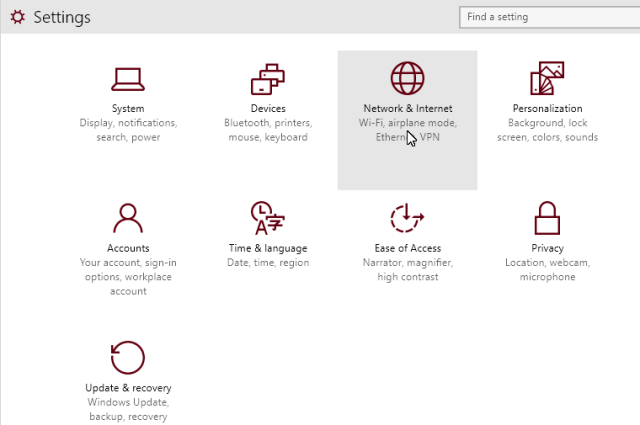 Step 3
This above action will take you to the Network & Internet section. The left column will exhibit you sub-sections of the Network & Internet settings. Here, you need to click on Cellular.
Step 4
After selecting Cellular, you will see its related settings in the right pane. Make a click on Show available connections link.
This will open up a Networks charms on the right edge of the screen. You will see the available cellular services listed. Click on the Connect button of the required service.
It's done! Connecting to the cellular network in Windows 10 is very easy. The scene was a bit different when compared with the just previous edition of Windows 10. Try to use the data within the set limit or else you have to pay to the supplier. Try it and let us know about its performance.