How to Turn off Cortana in Windows 10 PC – In our recent post, we have referred to how to enable Cortana on your new Windows 10 OS. We have elaborated on all the details of Cortana, which is a voice assistant similar to Siri and works in order to speak. We think it is a great enhancement made by Microsoft in the tech world. But traditional users may get troubled when they work with active Cortana on Windows 10. If the microphone attached to your PC is far away from your mouth then it might not recognize your voice accurately and respond to you as you want. It might annoy you badly and you want to remove or disable it on your new Windows 10.
Here in this article, we are writing tips for how to Turn off Cortana in Windows 10 PC If you are getting distraction in working as it stands by oftentimes just after a little buzz against the microphone.
How to Turn off Cortana in Windows 10 PC
Outspread Cortana from the taskbar as by default it is pinned there.
Tap on the Settings icon on the left sidebar.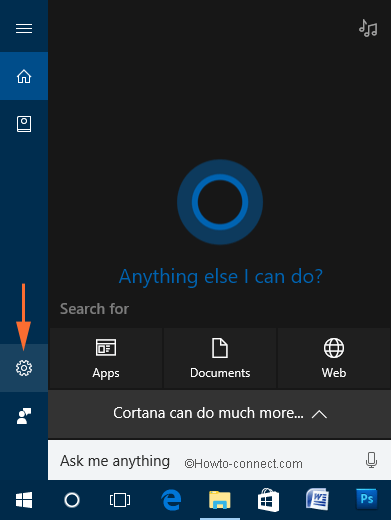 You experience an option "Hey Cortana" in the right pane of Settings. This option allows turn off and on the voice assistant on your computer. So, pull the slider towards the extreme right if you want to disable Cortana and oppositely to the far left to enable the same.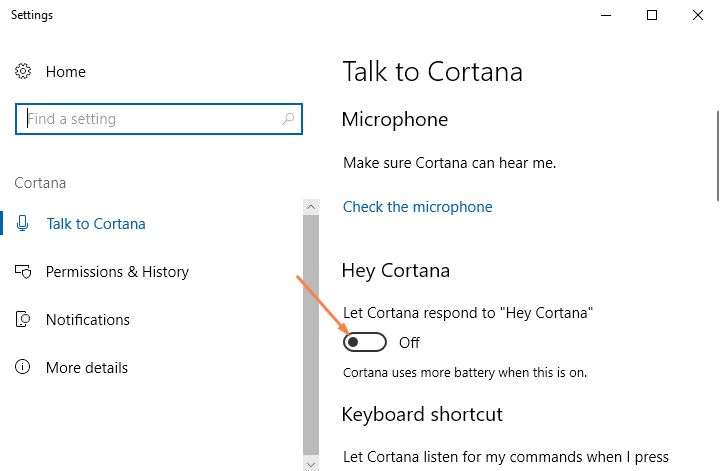 That's it. Finally, you need to disable its search box from the taskbar.
Right-click on an empty space anywhere on the taskbar.
Take your mouse pointer to Cortana option in the context menu.
The voice assistant also features an option that will only display its icon. So, to experience it, select Show Cortana icon or click Hidden option to simply get rid of the bar or icon from the taskbar.
Now you can restart your PC to implement the changes made. You notice Cortana is completely invisible on your Windows 10 machine screen and you can continue your operation without having stood by her.