We are familiar with the reality that Windows 8 is fairly different from the earlier version of Windows OS. The task manager in Windows 8 has introduced as a powerful tool with a new advance option. The windows 8 built-in task manager takes it to the next level and supports many handy features to control everything in an easy way. It lets you control and analyze all running services. Check out the below-given tips to manage the unused running services using Windows 8 task manager tool.
How to Control and Analyze Services with Windows 8 Task Manager
To get started with Windows 8 Task Manager, at first, press Ctrl + Shift + Esc keys at the same time.
If Task Manager launches in a short view click on More details link to bring complete view. Now you will notice the appearance of the taskbar is like the image shown underneath.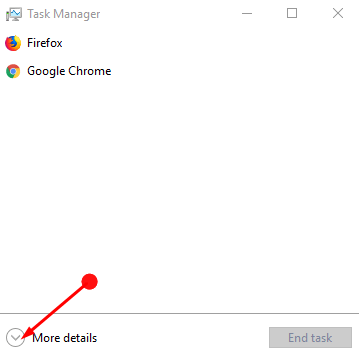 In the task manager window, click on the Services tab to access and control the list of services. The services tab is categorized into four columns – Name, PID, Description, Status, and Group.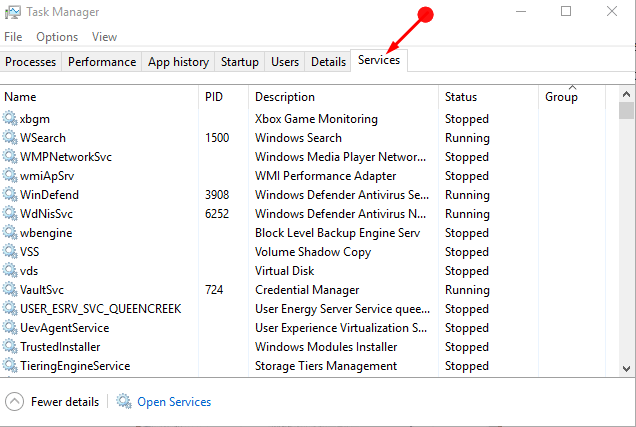 From there you can manage these actions (Start, Restart or stop services) with the shown services in the list. To stop or restart any running services on the list.
At first, you have to choose and right-click on the service.
Then select the requisite action.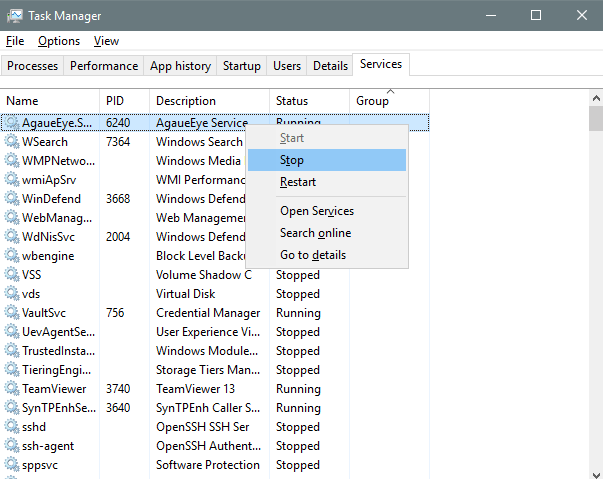 To get the whole information about the running services in the task manager, navigate to the description column. This column shows an essential idea about a service. It also lets you look for a service online. To do so, right-click on the service and look for it online. This action searches on the internet with your default browser and search engine.
To open the complete services list in windows based explorer, click the Open Services link at the bottom of the window.
Conclusion
The Windows 8 task manager provides many services to manage. For example, if you are unable to stop or end some running programs or services then you can stop the process from the task manager. If you regularly Analyze Services then make Widget of Task Manager on your desktop.