Really the VLC Media Player is an admired and great player in recent times. Do you wish to find an alternative feature-rich player for windows and Linux? The simple solution is available with the best substitute to VLC Player. A new SMplayer has been introduced with built-in codec that can play almost all the latest video and audio formats simply. One of the interesting things about SMPlayer is freeware and it can be downloaded without any payment.
About SMPlayer
SMPlayer is a lightweight media player and does not need any extra codecs to play any video or audio file in windows or Linux. It provides a lot of useful features similar to VLC media player. SMPlayer offers multipurpose User Interface in order to play all well-known video and audio files. It also plays and downloads YouTube videos.
One of the most remarkable features of SMPlayer is, it always keeps in mind the location and settings of the last played video and audio. For instance, if you are watching much-loved video and you don't want leave it in busy. Then SMPlayer supports resume at the same point feature with previous settings. It means, while you play the same video another time where you left, the video will be resumed with the previous settings automatically.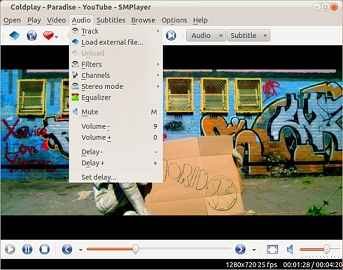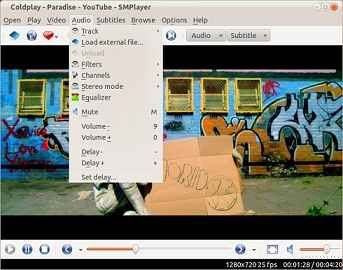 How to Play YouTube videos with SMPlayer
The SMPlayer also streams YouTube Videos effectively without the support of internet browser. The latest version of SMPlayer has added YouTube Browser. This built-in browser shows 3 tabs for YouTube which are Most Rated, Most Popular, and Music Top Rated. With this browser, double-click on the preferred YouTube videos under any tab for streaming. Then you don't need to surf the YouTube website in the computer browser. In addition, a built-in search bar has been added in SMPlayer. This search bar helps you to search YouTube Videos quickly.
How to download YouTube videos with SMPlayer
The latest version of SM Player has added a new option that is called SMTube. It lets you search, play YouTube videos with enhanced performance. SMTube also facilitates you to download the YouTube videos with the selected quality (HD, normal) either single or multiple at the same time. To get started with SMTube, at first you have to download a patch file below-given link and know the process to run it.
How to run SMTube in SMPlayer?
To run the SMTube,
Run the extracted patch file on your computer.
Next, go to Options menu in SMPlayer main interface and select YouTube browser.
You can also press F11 button on your keyboard to run it.
How to download YouTube Videos
To get better quality of videos, you need to set the quality and format in the settings window at first. The SMPlayer supports the following video quality and format for downloading YouTube videos.
FLV- 226p, 360p, 480p
MP4- 360p, 720p, 1080p
To download a YouTube video using SMTube option in SMPlayer, right-click on the favorite video and select Record video option.
Now a download window will display of all added you tube download tasks.