Methods to Fix Corrupted Recycle Bin in Windows 10 – This operating system arrived with a plethora of bugs and messes, but positively, after putting efforts, these are being eradicated in succession too. In this order, today it is the Recycle bin, which has got corrupted. In this circumstance, diverse issues and symptoms shape up, for instance, the deleted stuff does not exist in Recycle bin, impossible to remove items from anywhere on the machine, multiple kinds error note arises in the course of the elimination of stuff.
A folder named $Recycle.bin resides in every disk drive on Windows 10, but it is in hidden status. But it can be turned it to the visible condition if tweaked via the folder options.
How to Fix Corrupted Recycle Bin in Windows 10
Step 1 – Multiple ways exist to launch Elevated command prompt, but you can carry out your favorite one. One of the effortless processes is – Copy cmd and paste into the search region (at the lowermost part) of the taskbar, navigate towards the uppermost portion, execute a right click on Command prompt, and hit Run as administrator.
Step 2 – To agree with the rules of UAC hit Yes.
Step 3 – Copy the piece of command rd /s /q C:\$Recycle.bin, paste into the command prompt and hit Enter button.

Step 4 – Subsequently copy the command rd /s /q D:\$Recycle.bin (For D drive if exists on your PC), paste into the command prompt and hit Enter.
Step 5 – If other local disks are there, replace the drive name in the command and paste into the command prompt and press enter.
In this manner, input the command for every disk drive successively being wakeful to fix Corrupted Recycle Bin in Windows 10.
Why use the Command for each Drive Separately?
Every partition on Windows 10 (Since XP), has a Recycle bin folder separately, and the messed up recycle bin refers to the corruption of its folder located in each of the drives.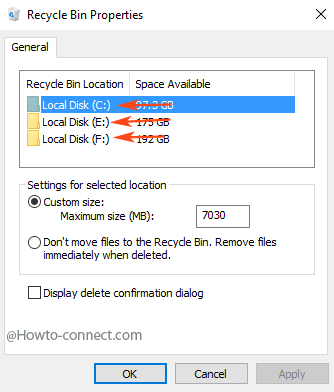 This command executes the resetting of Recycle bin, hence when you input it a fresh folder of $Recycle.bin is created for the entered name of the disk drive.
So to assign the Recycle bin folder for each of the disk drives you must have to run the piece of command separately.
Repair any Windows problems such as Blue/Black Screen, DLL, Exe, application, Regisrty error and quickly recover system from issues using
Reimage
.