For some security reasons, you might sometimes feel the need to clear off the clipboard memory and stop anyone from sneaking your clipboard data. So, this article suggests you create a shortcut to Clear Clipboard in Windows 10 to delete the same.
When you execute a cut or copy action in Windows 10, the operating system holds the item in the temporary storage location which is referred as Clipboard memory. The Clipboard memory stores the last item until you sign out your Windows 10 computer or restart it. And also remember the Clipboard replaces the new cut or copied item with the earlier item. And in this way with a new action, the older one gets removed by itself from the Clipboard. So, in case you are working on something important you prefer not to disclose the clipboard item with anyone and choose to delete it before anyone could see it. But every time you cannot manually navigate to the location of Clipboard memory to clear off the items.  And hence, you are suggested to Create a Shortcut to Clear Clipboard Data in Windows 10 which will help you in clearing off the information in just a click.
You may like to read:
How to Paste Clipboard Content in Desired File Format
How to Clear Cache on Windows 10 – All Type
How to Create a Shortcut to Clear Clipboard Data in Windows 10
Make a right click on your Desktop and from the context menu choose New => Shortcut.
You can then see Create Shortcut window.
You can either type or copy and paste the following path in the location field %windir%\System32\cmd.exe /c "echo off | clip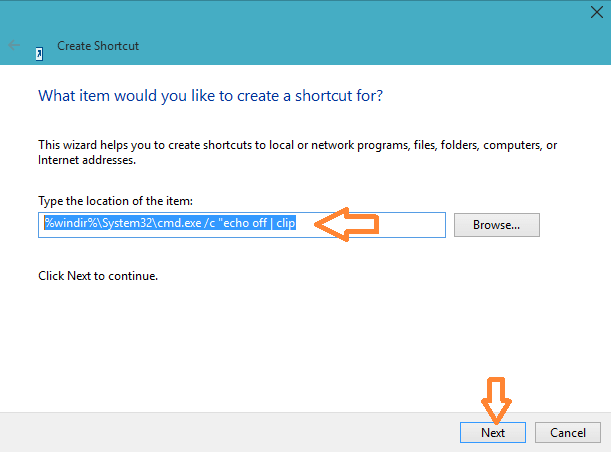 Click Next button.
To Create a Shortcut to Clear Clipboard Data in Windows 10 you need to give a name to your shortcut. You can provide any name as per your preference. So, provide a name for your shortcut in the name field and click Finish button.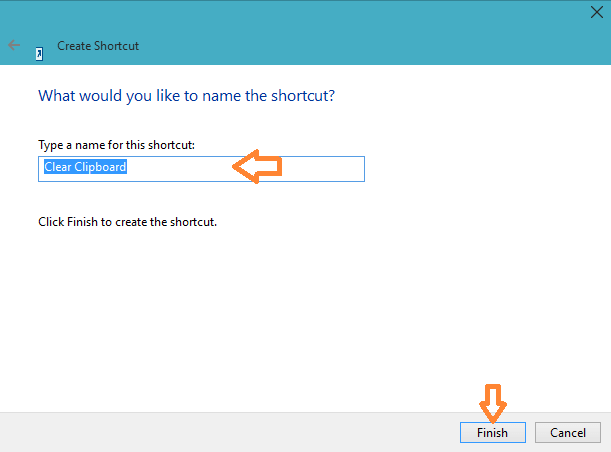 Get back to your Desktop and right-click on clear clipboard shortcut you create and select Properties.
The Properties window of the shortcut will open.
Be into the Shortcut tab and click Change Icon button.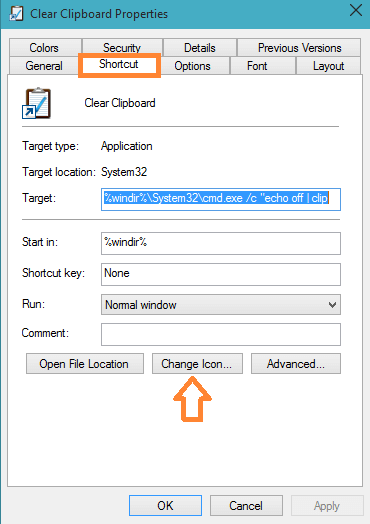 Under the section Look for icons in this file copy and paste the following path and hit Enter key.
%windir%\System32\DxpTaskSync.dll
Now, select the clipboard icon. (Well, you can pick up any icon) and click Ok button.
Again click Ok button on the Properties window.