When you customize screen timeout settings in Windows 10 you empower your PC to turn off the screen on the termination of the set time. The laptop and tablet users get an additional option to set their gadgets to turn off the screen when they plug it into charge. This article will deal with the steps where you can customize screen timeout settings in Windows 10.
Different security measures are followed by you to keep your personal stuff safe from everyone. Customizing screen timeout settings is also counted as one of the security measures for your important stuff. You leave your system idle or rather inactive and go to attend some other work. You might take a quite sufficient time to turn back and so what you can do is you can customize screen timeout settings in Windows 10 for two situations: when your system is plugged in and when your system is running on the battery. There are two benefits of doing this: one is you keep your stuff safe from anyone sneaking and secondly if it is on battery, you save a certain amount of battery consumption. Hence, let us walk through the steps and see how to customize screen timeout settings in Windows 10.
Note: While going through the steps you will see two slots for customizing screen timeout settings: Screen and Sleep. There is a difference between the two. In the Sleep mode, your system's unwanted components will shut down along with the screen and disk drive. And once evoked from sleep mode, the system gets back to its normal active condition. Whereas in Screen slot, the system remains active but only the screen gets off.
How to Customize Screen Timeout Settings in Windows 10
1. Allow your system Settings app to come up on your screen from Start Menu.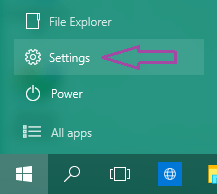 2. Get through the Personalization category.
2. Be into the Lock Screen item on the left sidebar options.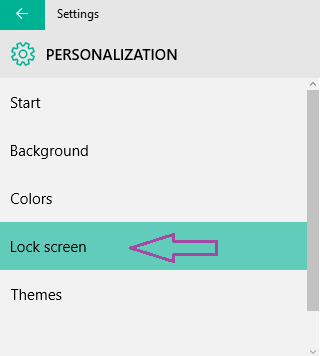 3. Come down and execute a click on Screen timeout settings link.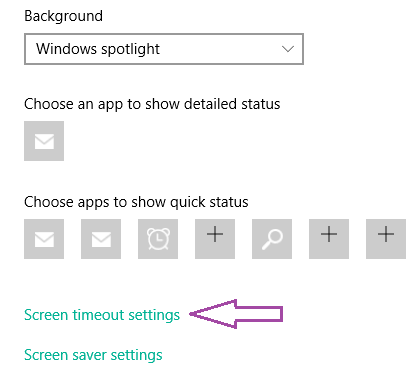 4. Your above action will take you to another settings area where on the right half you can notice two slots Screen and Sleep.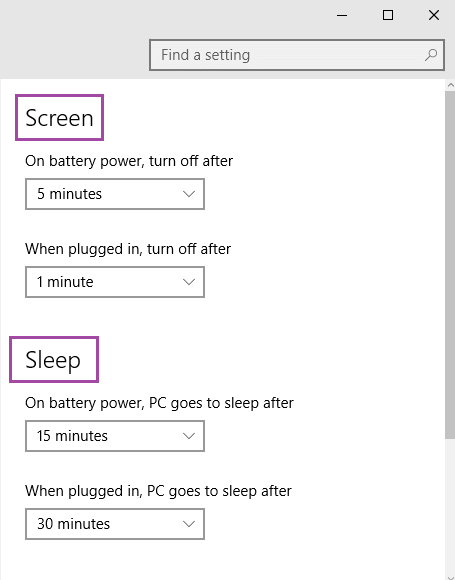 5. Both the Screen and Sleep segments have two options with drop-down menus.
6. The first option of Screen is On battery power, turn off after …… Now set your preferred time from the drop-down menu. This means your screen will be turned off after the lapse of the set time when you are on battery. The second option is When plugged in, turn off after…… Here, also, assign your desired time.
7. Do the same for the Sleep. Your system will enter into sleep mode after the set time ends when running on battery or operated in the state of charging.
9. To get back to the normal running condition, make a move from your mouse, enter your credentials on the lock screen to get into your system.
8. You are done!
Two advantages with one setting are the style of Windows 10. Save your energy and also, protect your computer from being sneaked. To get back into the active condition of your system, you need to just provide your credentials as you will see the lock screen the moment you turn on the screen. Enjoy!!!