Similar to many other notifications on Windows 10, mail notification appears on the bottom right corner of the screen for a few seconds. Afterward, it lives in Action Center.  The original settings let the user either archive or set/clear a flag on the notification using the right and left swipes respectively. But what if you do not prefer to have these functions set?
Well, Windows 10 does allow its users to change the left & right swipe actions as per convenience and preference. The OS comes with a pre-installed application – 'Mail and Calendar'; that is where the customization will take place. The app is, as its name suggests, intends to provide the basic mailing and calendar functionality to the users. Pre-set settings, support for multiple accounts and multimedia is something that makes this application a much-loved one.
Customize Swipe Actions for Mail
Here is how to customize swipe actions for Mail notification in Windows 10 –
Open the Mail application. To do so, simply search for the app in the Start menu. You can type mail in the search box or can look for the app from the alphabet navigation to quickly launch the Mail app.
When the app opens up, click the gear icon. This is to open its Settings page.
Next, in-app settings, click on the Message list.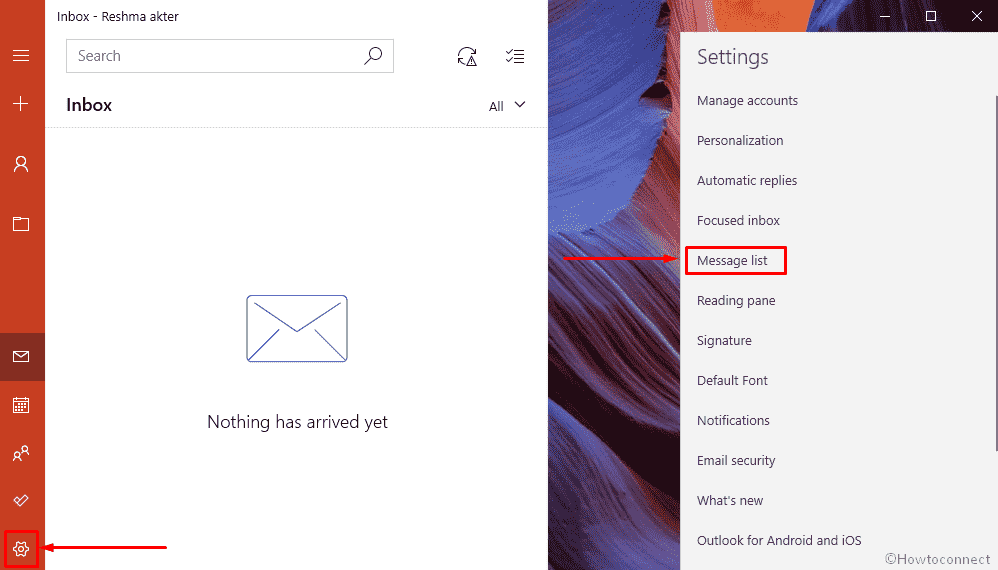 If you have linked multiple accounts then click on the box underneath Select an account and choose an appropriate from dropdown.
Select an action under Swipe actions, for the Swipe right / hover option as per your choice and convenience. You can choose from Set/clear flag, Mark as read/unread, Archive, Delete, Move, and Move to junk.
Similarly, you can change the action for Swipe left / hover.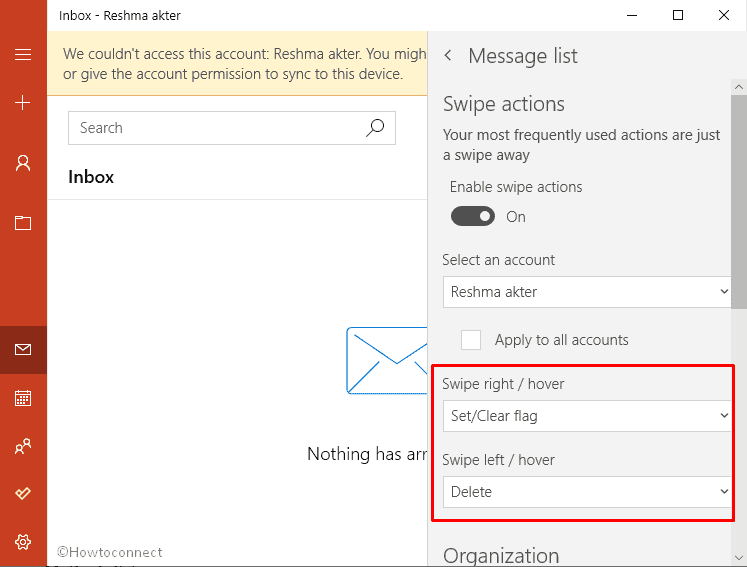 More posts similar to Customize Swipe Actions for Mail Notification in Windows 10 –
1] 4 Ways to Make a Group Email on Mail App Windows 10
2] How to Link/Unlink Inboxes In Mail App
3] How to Auto Open Next Item in Windows 10 Mail App
4] How to Turn on Caret browsing in Mail App Windows 10
5] How to Use Your Own Mail App Background Color in Windows 10
That's all!!!