Ways to Disable, Enable Mono Audio in Windows 10. – Microsoft offers few very useful accessibility tools for the visually impaired users. You can see our previous guide in this concern – How to Enable Braille Support in Windows 10. Another one is Mono audio that allows you to listen to the complete sound through each earbud.
When you play music or audio there are two Modes- Mono and Stereo. Stereo mode makes you feel sound coming from 2 directions. It is pleasant to hear but equally disturbing when you are using earbuds. When you use earbuds in both the ears each of them blows different sounds. The separate sound seems noise to the ears. Here the Mono Audio settings come into the role. When you enable Mono Audio in Windows 10 you listen the completely audible sound through each of the earbuds separately. In contrast, when you disable mono audio, both earbuds again cause to listen to different sounds.
Ease of Access Settings include the Mono Audio so you can easily turn on or off it. In this guide, we will help you to disable enable Mono audio in Windows 10.
Important – Mono audio is an accessibility feature and to experience it you should have Windows 10 build 15025 or higher running on your PC.
Mono Audio in Windows 10 Enabling Disabling Methods
Step 1 – First of all, press Windows logo and then select the Settings icon. Instead, pressing Win & I keys altogether will also show up Settings app.
Step 2 – Now, in the home page of Settings application, locate and click the category Ease of Access.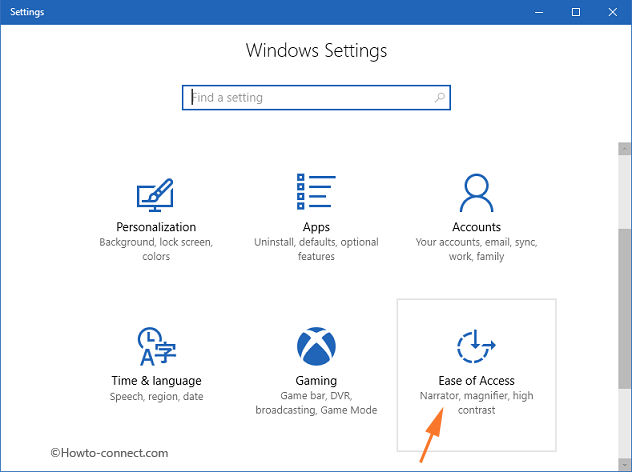 Step 3 – You find few options in the left pane of Ease of access. Select Other options.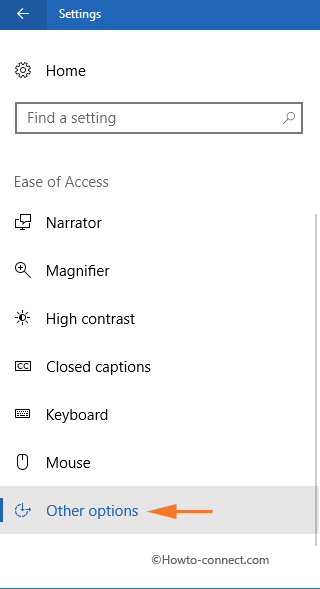 Step 4 – Moving ahead, locate the title Audio options on the right pane. Just below it, Mono audio will be visible.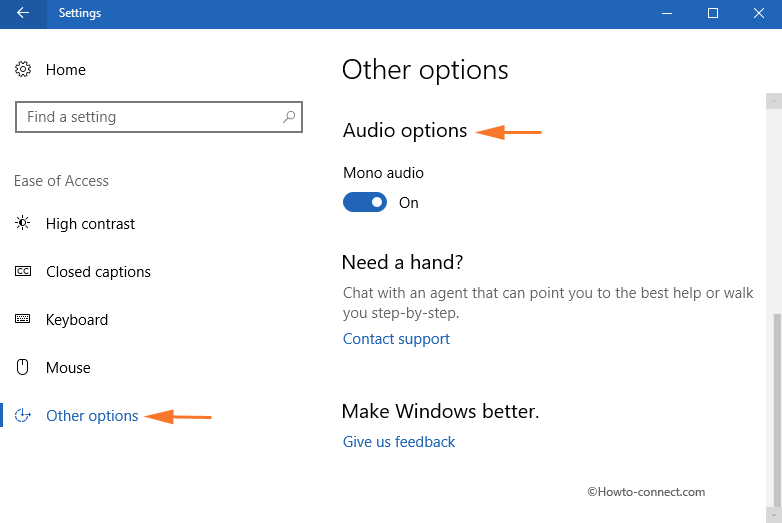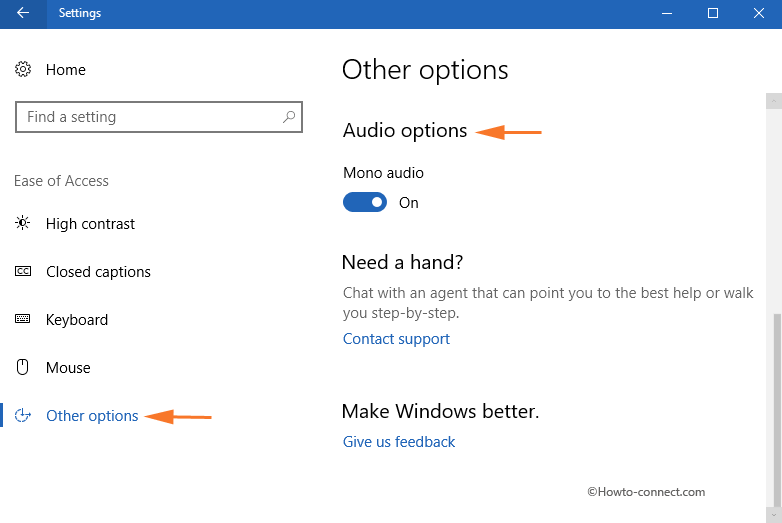 To Disable Mono Audio
Step 5 – Now, to disable Mono audio in Windows 10, simply drag the slide towards left.
To Enable Mono Audio
Step 6 – Make the slide into ON position and enable Mono audio in Windows 10.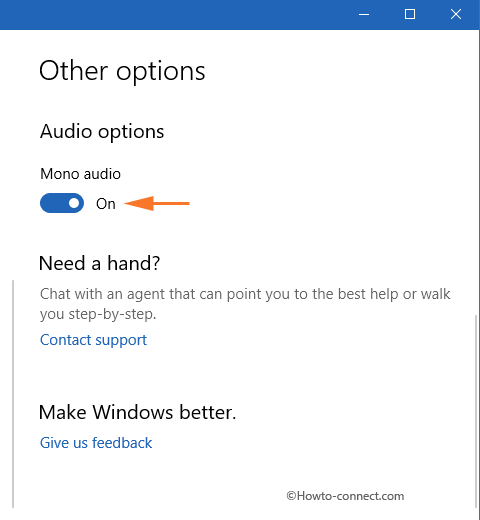 Mono audio is a very useful and handy feature for the visually impaired users. These users take the support of screen reader application to read out the entire contents of the PC to them. So, when they are in meetings they use earbuds to hear the contents of the screen. In this situation, most users put only one earbud to listen to the PC, and with another ear, they hear people around them. And as a result, they cannot hear the sound that is blown to the other earbud. So, changing the audio into Mono mode will direct all audio to both the ears, and hence there will be no hurdle in their hearing. Go through
Go through How to Enable Read Aloud on Microsoft Edge for clearly hear a webpage content.
This option makes sure that you don't miss any note or sound with an earbud or headset on.
In case, if your audio is giving trouble, please follow this guide for reference – How to Download Audio Troubleshooter for Windows 10 Pro, Home and Run.
Winding Up
Hence, every time you use earbuds, enable the Mono audio so that you don't skip out any sound, note or other important information. Not only Mono audio but Microsoft has also included Braille support in Windows 10. Well, avail these features and write to us if there is anything more.