Ways to Fix Profile error occurred Something went wrong on Chrome in Windows 10. – Many users face different errors after updating the Chrome browser. Profile error is the main among these that occurs after installing updates. When this issue takes place you see a message "Profile error occurred: something went wrong when opening your profile. Some features may be unavailable". You may find solutions to another issue on Chrome – Fix: This site can't be reached on Chrome (No Error Code)
If above profile error appears only once then nothing to worry. But if it keeps coming up every time while opening the browser, then you need to figure out the problem. So, in this guide, we present you the steps for How to Fix Profile error occurred Chrome issue Something went wrong on Chrome in Windows 10.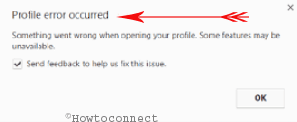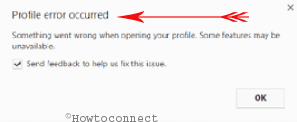 We represent you various methods here, try them out and see which one works for you.
Profile error occurred Chrome Solution
First of all, reboot your PC and then launch the Chrome browser. Now, if the error pops-up again, follow the below guidelines.
Uninstall and Reinstall Google Chrome
Step 1 – To begin with, launch Start Menu => Settings => Apps => Apps & features => Google Chrome => Uninstall.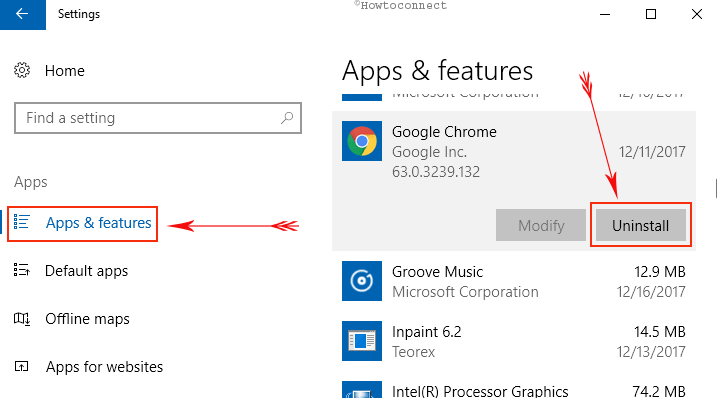 Step 2 – Once you completely uninstall the browser, you have to reinstall it. Just download the setup file from here. Next, run it and finish installing the browser.
Step 3 – Now, open the browser and see if you still receive profile error notes. If the profile errors still pops-up, try the below solutions.
Delete Web Data File
Google chrome accumulates lots of information in a file named Web Data. So, in most cases, the Web Data gets corrupted and as a result, the profile error appears on the Chrome browser. Hence, the best way to stop the profile error is to delete the Web Data file.
Before you proceed with these steps, ensure that Chrome is not running.
Step 1 – First, perform a right-click on Windows logo icon. From the list of options, select Run.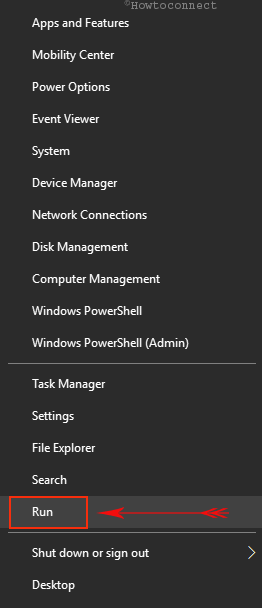 Step 2 – Now, in the Run box, paste the below path and select OK.
C:\Users\%username%\AppData\Local\Google\Chrome\User Data\Default\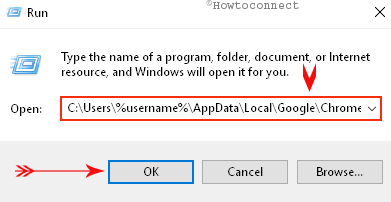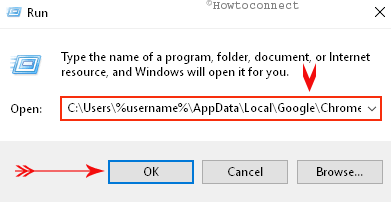 Step 3 – This will expand File Explorer showing the contents of Default folder. Moving ahead, locate the file Web Data. Next, select Web Data file and press Delete key on the keyboard.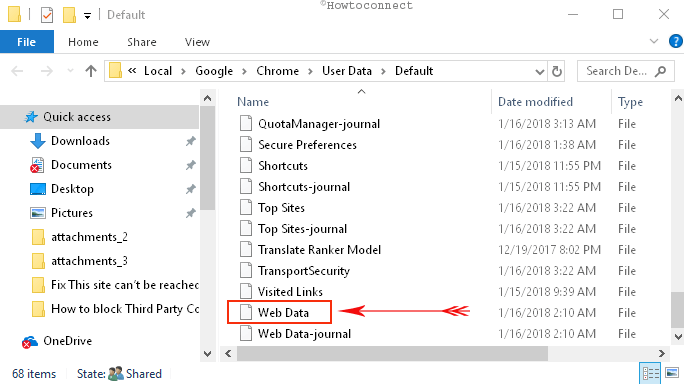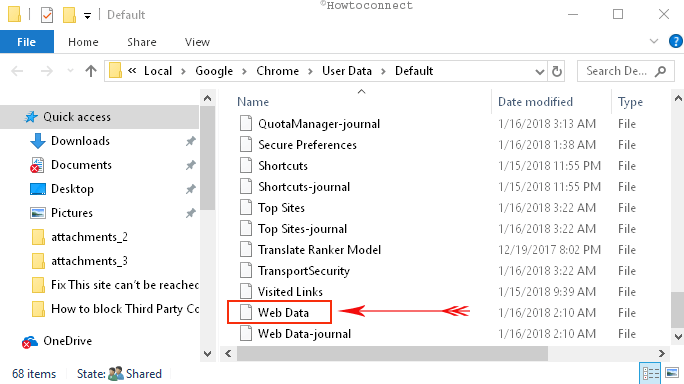 Step 4 – Now, launch Chrome and hopefully, this will solve the profile error.
Note – This will totally remove the search engines and stored passwords of Google Chrome.
Create a New Profile
Step 1 – Press Windows logo icon and R altogether. This will show up Run box on the screen.
Step 2 – Paste the below path in the open box and to proceed further click OK.
%LOCALAPPDATA%\Google\Chrome\User Data\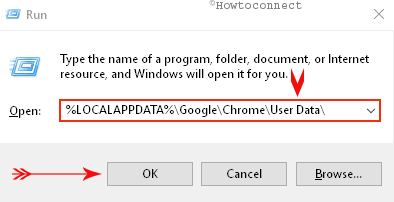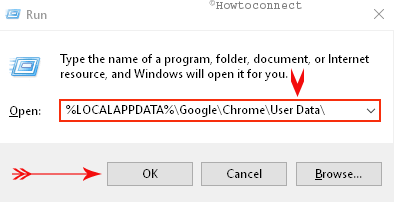 Step 3 – Now, File Explorer will pop-up on the screen, find the folder Default.
Note – This Default folder is nothing but Google Chrome's default profile.
Step 4 – After locating the Default folder, do a right-click on it. From the options that appear, select Rename. Now, give some other name to the folder.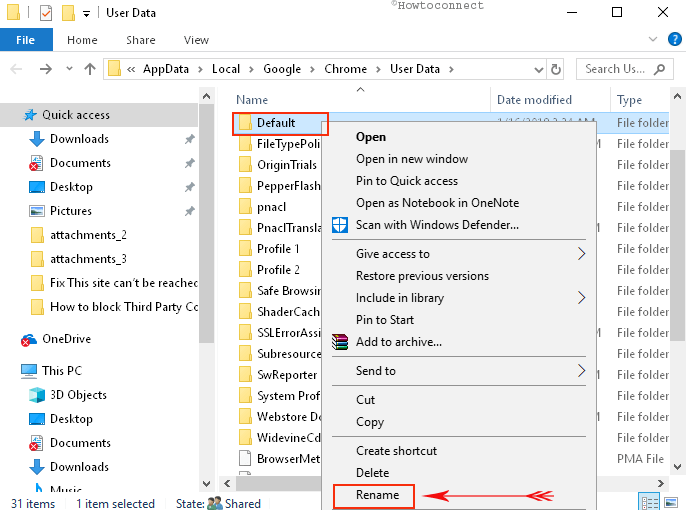 Note – The next time when you start Chrome, you will notice that another folder with a name Default is created automatically.
Uninstall Antivirus
Another vital cause for the continuous appearance of profile errors in Chrome browser might be the antivirus software that is installed on your PC. So, uninstall the antivirus and test the browser.
Conclusion
Many users prefer and use Google Chrome as their web browser and most of the time the browser doesn't let down its users. But sometimes, because of various aspects, Chrome fails to work properly and ends up showing various error messages. With all these above-mentioned methods, you will be able to settle down Profile error occurred chrome issue – Something went wrong in Windows 10. But, if you know more methods, write to us in the comments form.