While scrolling down or up content on a web page, you may find difficulty to move text or graphics on Microsoft Edge. Most of the time, either the browser behavior may be either too slow or fast to handle. To ease the system, widely famous browsers like Google Chrome and Firefox introduced an option named Smooth Scrolling. Microsoft Edge, starting from the chromium version also includes this feature to get over the jagged scrolling moreover improve the experience. Even this is one of the remarkable features of the browser. Once you enable Smooth Scrolling in Microsoft edge, pressing the page down button would stop taking you directly to the bottom of the page and vice versa. Regardless of the size of the webpage, this feature will provide a balanced user-experience.
Enable Smooth Scrolling in Microsoft edge
Here is how to disable and enable Smooth Scrolling in Microsoft edge –
1] Take help of Edge flags
Open Microsoft Edge browser and navigate the following directory using the address bar –
Type smooth scroll in search box.
Once smooth scrolling is found, click on drop-down and select Enabled or Disabled according to your preference.
Click on Restart.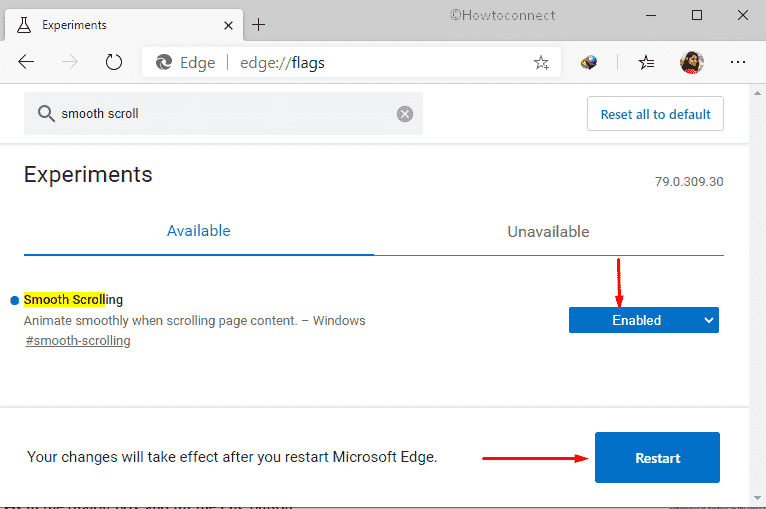 2] Use System Properties
Press Win+R hotkey to invoke Run dialog box.
Type systempropertiesadvanced in the available text space and click the OK button.
When System Properties wizard comes up with Advanced tab open, click the Settings located under Performance section.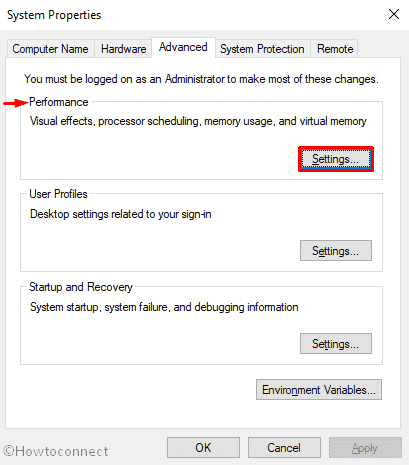 Tick the checkbox for Smooth-scroll list boxes.
Click Apply followed by OK.
Select the "OK" button once more in the confirmation prompt.
If you wish to disable Smooth Scrolling in Microsoft edge, simply uncheck the Smooth-scroll list boxes option.
1] How to Enable Dark Mode for Web Contents on Microsoft Edge Canary Browser
2] How to Enable Sync Open Tabs in Microsoft Edge Chromium
3] How to Customize Content Visibility on Microsoft Edge
4] How to Block Potentially Unwanted Apps in Microsoft Edge Chromium
5] How to Set Microsoft Edge Beta Default Browser
That's all!!!