With several update features and improvements, Windows 10 November 2019 introduced a small addition to Start menu. Hover of the mouse pointer over the left pane expands with text labels referring to the options available there on the menu. Though Microsoft made this change to enhance the user experience, most of the people really didn't like the feature moreover they want to disable the same.
Sadly, there are no direct settings to turn off auto expand Start Menu on hover but using mach2 tool you can get rid of it.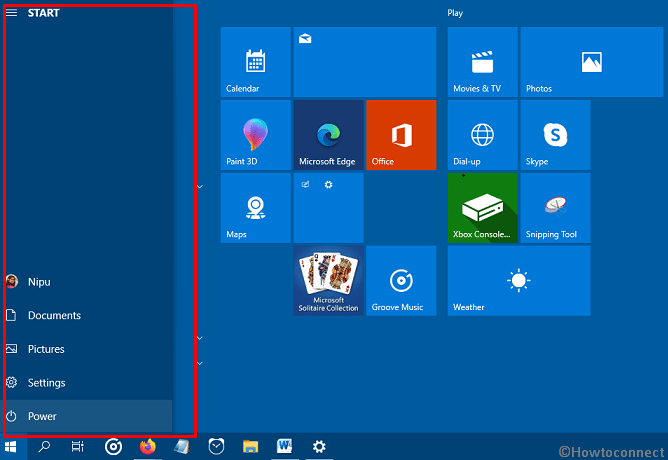 Turn Off Auto Expand Start Menu on Hover
Here is how to turn Off auto expand Start Menu on Hover in Windows 10 –
Download for your PC.
In the Github page, you will notice 2 files – 1. mach2_0.3.0.0_x64.zip 2. mach2_0.3.0.0_x86.zip. Go to Settings (Win+I) > System > About and determine System type in the Device Specifications section.
After downloading is over, move to the directory where the compressed file is stored.
Right-click on mach2_0.3.0.0_x64.zip folder and choose Extract all.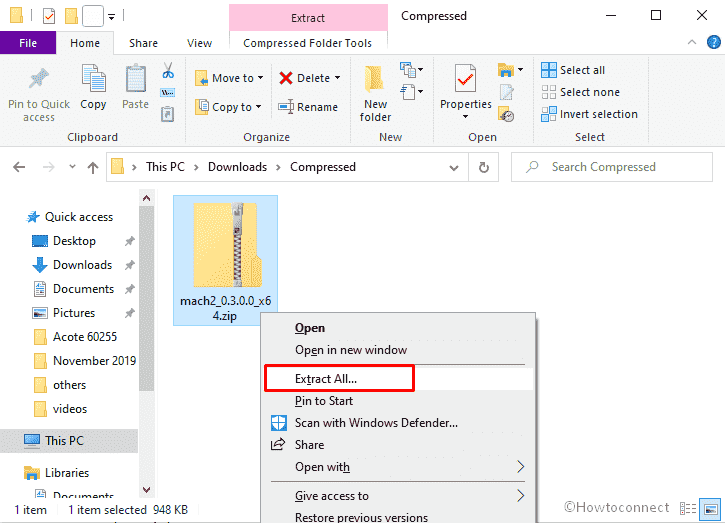 Choose a location where you want to make the copy and then click the Extract button.
Later on, click the search icon from Taskbar and type cmd.exe.
Select Run as administrator option from the results that show up.
Hit Yes on User Account Control pop-up.
Navigate the directory where the extracted mach2 tool is kept a bit earlier. Select the folder and click on Copy path from the menu bar of File Explorer. Paste the path in the command prompt and add cd with a space in the beginning. You command will look like –
cd C:\Users\username\Downloads\Compressed\mach2_0.3.0.0_x64
Press enter.
Finally, copy the mach2 disable 18715789 command, paste and hit enter.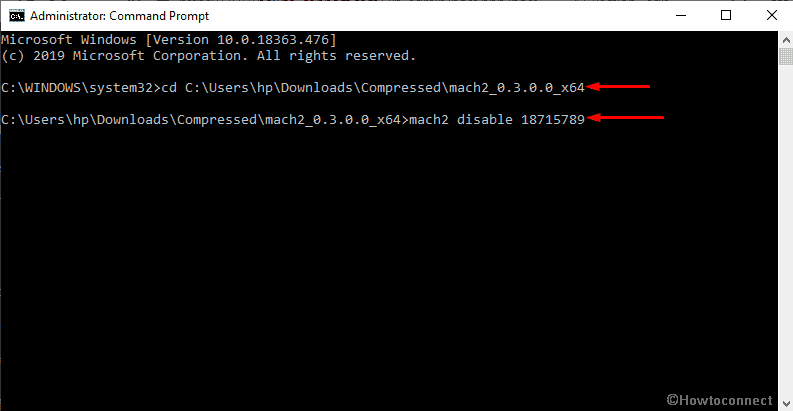 Either restart the PC or log out and log-in back to turn off Auto Expand Start Menu on Hover.
1] How to End Task and Restart Start Menu in Windows 10 1903
2] How to Unpin Folders and Groups From Start menu in Windows 10
3] How to Change Items Name on Start Menu in Windows 10
4] How to Name your Folder on Start Menu in Windows 10
5] Here is How to Re register or Reinstall the start Menu on Windows 10
That's all!!!