Chromium-based web browser Microsoft Edge is a new entrant in Windows 10 and earlier versions with trendy features. Traditionally, browsers use to provide horizontal tabs and users practics with it at very large scale. However, there is a different category of community that uses vertical tabs to navigate from one to another. The vertical tabs are more suitable for users working on widescreen displays. This is because there is ample space on the sides of the screen in comparison with the horizontal one. The vertical tabs make it easy to search from many tabs opened at one time. This makes it easy to shift the tabs, check the titles, and rearrange them according to the need. It makes it easy to collapse the pane while focusing on a particular page. The most useful feature is the tree style aspect which helps in knowing from which tab, the below tab in the list appeared.
There's a way to enable or disable vertical tabs feature in Microsoft Edge that is currently available only in the Dev and Canary channels. The browser works well with the entire Windows version i.e. 7, 8.1, 10, Mac OS, and windows server- 2016 and above.
Enable Vertical tabs in Microsoft Edge Browser
Here is how to disable or Enable Vertical tabs in Microsoft Edge Browser –
1] Using Settings
When on the browser, press Alt + F and select – Settings.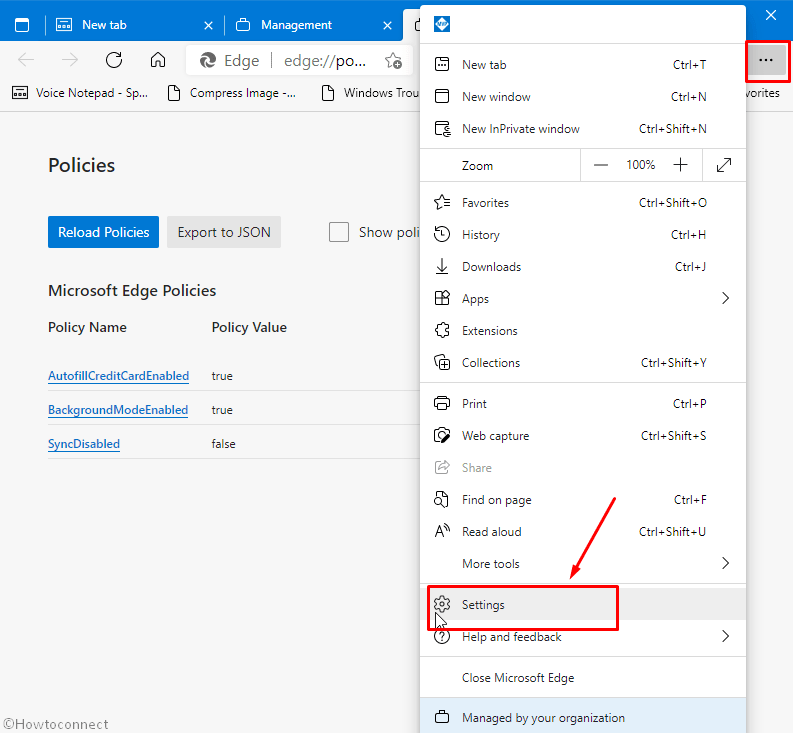 Click – Appearance.
Hit the toggle switch for – Show vertical tabs button.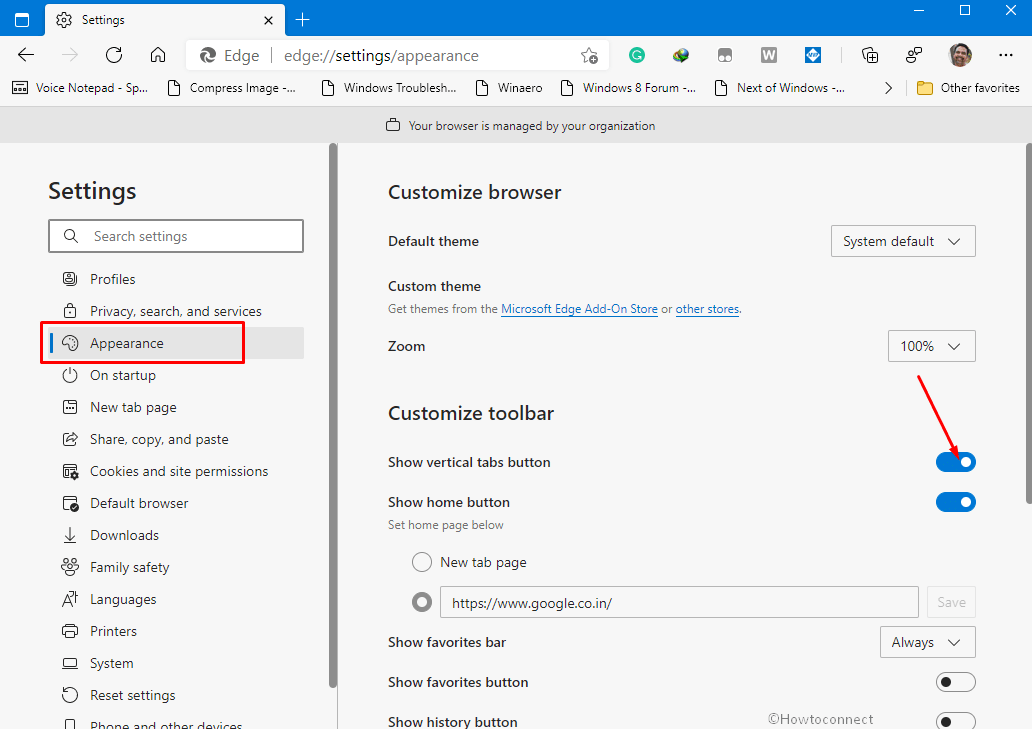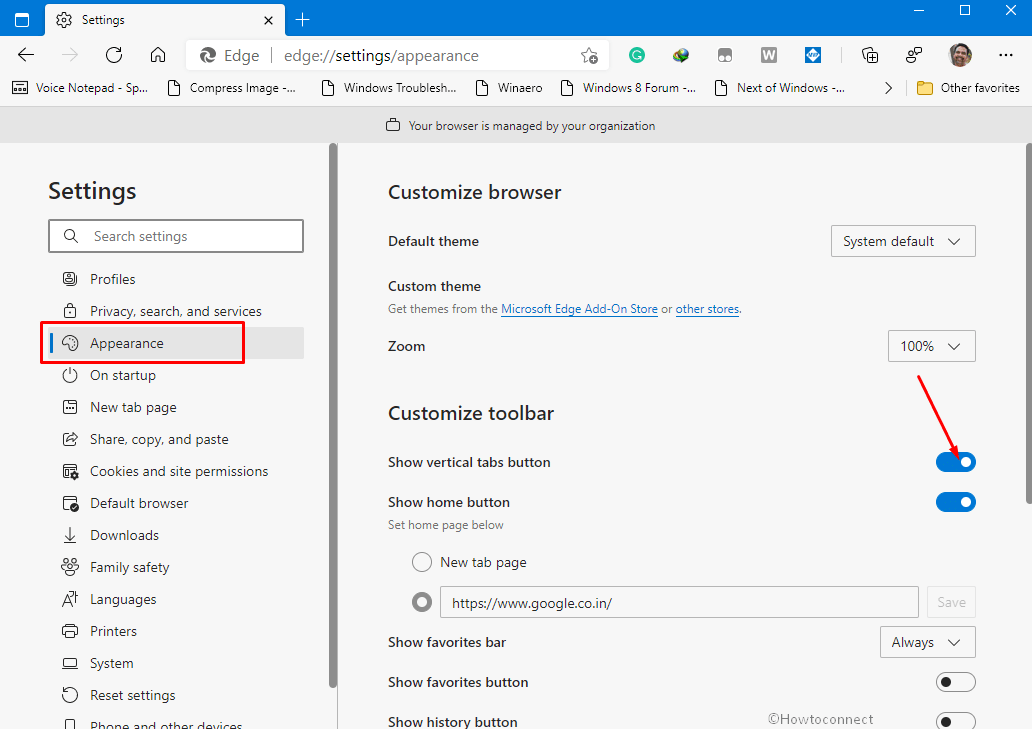 2] From Flags page
Launch the Microsoft Edge web browser.
Copy – edge://flags/#edge-vertical-tabs.
Paste it in the address bar.
Hit – Enter.
Click the drop-down menu set for – Vertical Tabs.
Select the – Enabled.
From the bottom, click – Restart.
To turn off the feature, select Disabled for the vertical tabs dropdown then Restart.
Microsoft Edge Download links –
Methods list
1] Using Settings
2] From Flags page
That's all!!