Are you encountering system crash, freeze, and unexpected reboot causing annoyance and data loss on Windows 10? If you see a Blue screen error with the prefix What failed: Srv2.sys then here are some working solutions. Because of this issue, you become unable to run any task on your PC as you don't know when the system will break.
Srv2.sys BSOD error in Windows 10 mostly occurs due to 3rd party software preferably antivirus. When users try to access some folders remotely via the SMB admin shares this blue screen appears. In some cases, corrupt system files, or Windows image might also be a reason for this issue.
Srv2.sys BSOD Error in Windows 10
Here is how to fix Srv2.sys BSOD or Blue Screen Error in Windows 10 –
1] Uninstall Kaspersky Endpoint Security
Commonly this issue shows up after updating or installing Kaspersky Endpoint Security software. The current version of antivirus might have buggy files that create conflict with the system component.  So, uninstall this software through Programs & Features or Apps Settings section. In case, after uninstalling, Srv2.sys BSOD still persists then we recommend to remove the program using Revo Uninstaller.
Click the – Search on the taskbar.
Type – Apps settings.
Press the – Enter.
Find and click on – Kaspersky Endpoint Security.
Hit – Uninstall.
Select – Change.
Next, click – Remove from the installation wizard.
Check all the options such as – Activation data, Backup and Quarantine objects, Operational settings of the application, and Local storage of encryption keys.
Click the – Next.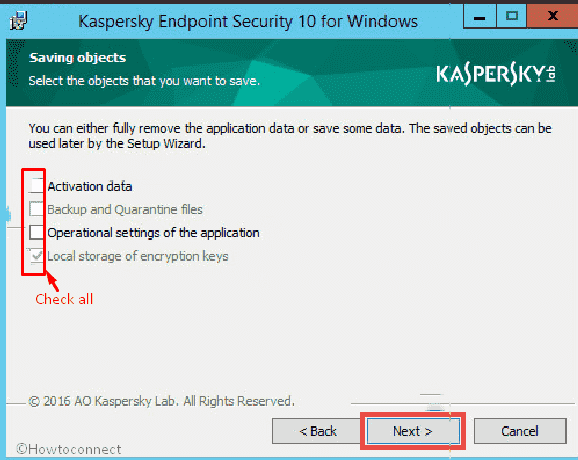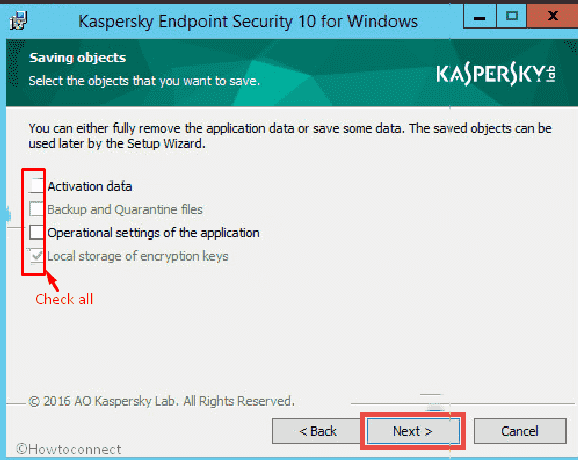 Select the – Remove.
Finally, restart the computer and see if the error is fixed.
2] Remove other 3rd party programs
Another third party program may also give rise to Srv2.sys BSOD error. The app may collide with the system files or other software existing on the PC. So follow the steps –
Press the – Win+X.
Select the – Apps and Features.
Find if any 3rd party software in the list and click on it
Next, select the – Uninstall.
Follow the guide coming out on a wizard till the end.
3] Run SFC /Scannow to solve Srv2.sys BSOD Error
When the mentioned Blue screen Error appears corrupted system components might be the culprit behind it. SFC is a tool that will repair the same by replacing it with cache if anything broken. Once the damaged element is rectified you will no longer encounter the BSOD.
Click the – Start.
Type – cmd.
Press – Ctrl + Shift + Enter.
Select – Yes from User account control dialog.
Administrator: Command Prompt will immediately appear.
Type in – SFC /Scannow.
Hit the – Enter.
After the process shows 100%, reboot your computer.
4] Update Windows 10
Microsoft always takes care of Windows 10 customers and be ready to solve if any issue happens. So if you are finding Srv2.sys BSOD Error then there is a possibility that you will receive an update having a resolution. So check for updates using the following method –
Click the – Start.
Type the – updates.
Hit – Enter.
On the Settings page, click the – Check for updates.
Once downloading any pending update is completed, install the same by rebooting your computer.
Methods list
1] Uninstall Kaspersky Endpoint Security
2] Remove other 3rd party programs
3] Run SFC /Scannow
4] Update Windows 10
That's all!!
Utility tools to solve this BSOD:
Repair any Windows problems such as Blue/Black Screen, DLL, Exe, application, Regisrty error and quickly recover system from issues using
Reimage
.