When you access your system Cortana is always ready to greet you. Recently Cortana has got an enhancement and Tidbits is added to it. Perhaps you would be curious to know what the Tidbits feature is and how it can help you? The primary function of this Cortana is to display notifications. In the course of time when you start your Windows 10 PC you can see some of the conveying messages
'What would you like me to do Navin?! Need something, Navin, 'Good Morning!'
(Name will be replaced with your name)
You might have noticed that reading these messages on Cortana creates unnecessary distraction and wastage of time while you are engaged in some essential jobs. Tidbits can control and block these notification pop ups. If you do not want Cortana to display the notifications, then simply turn it off and disable the Taskbar Tidbits.
I have a covered this topic in a post which tells you the another way to get rid of the problem – How to Fix Bing Search Opens up Abruptly on Windows 10
Here, are the steps through which you can understand the process of disabling it.
Step 1:
Disable Tidbits in Cortana Windows 10
Hit the Cortana box or icon whichever is appearing at the bottom of the taskbar in order to to expand it.
Hit 3 lines menu on Cortana at the top right corner which leads to open Notebook Section towards the left side.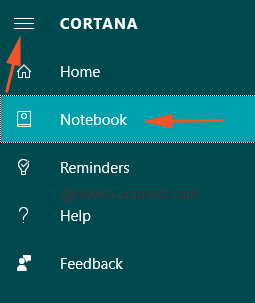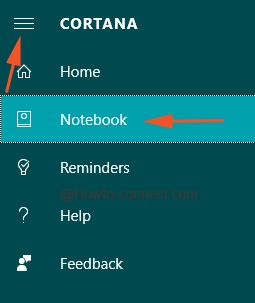 Click the Settings at the bottom part of Notebook.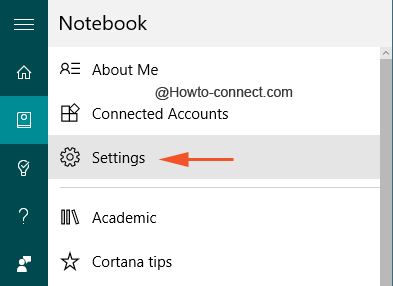 In the settings area, scroll down towards Tidbits.
Drag the slider to OFF position which is set to be turned on by default.
Conclusion
By following the above process, you will be able to Disable Tidbits in Cortana Windows 10, but at certain times, these notifications may prove helpful. Often Cortana gives various valuable updates and you will be deprived of these if you have made the above written changes.  However, the benefit is also very important as you will not get unwanted and involuntary pop up that distract you between your work hours.