Minimize WhatsApp Calls Data Usage – Everyone pursues the opportunities to spend at least data. Whatsapp is an instance for this. When you use Whatsapp call your main motive is to talk free. Oppositely, the data expanse affects your motive and when you complete a call you notice bandwidth is soaked up. Thanks to Whatsapp which provides you an option to get rid of this issue.
In this concern pursue the steps for How to Minimize WhatsApp Calls Data Usage to cut the expense of bandwidth down during a conversation with the assistance of Android Device.
A simple way to minimize WhatsApp Calls Data Usage
Access Whatsapp and hit on the symbol showing 3 dots placed at the right corner in the uppermost area.
On the hanging drop down menu hit on Settings.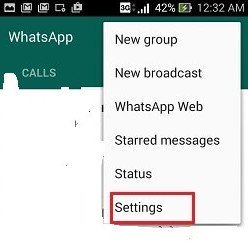 On the Setting page, Move downward and tap on Chats and calls.
Go to the bottom of Chats and calls interface and check the square shaped box adjacent to Low data usage Lower the amount of data used during a WhatsApp call.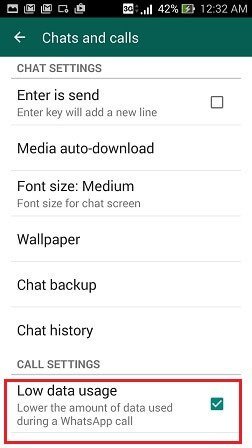 Conclusion
The tweak will certainly minimize WhatsApp Calls Data Usage but in return, you will experience the quality of the call is also lowered a bit. So we would suggest if you have no problem with the consumption of data or unlimited plan you should think before using the tool.