Sometime Android devices could not establish strong network connection. In absence of fast network connection, users do not succeed to download Apps from Google Play Store. At that time you can download Apps from Google Play Store on your PC or Laptop later on transfer it on Android Devices. To assist you in process of downloading Android Apps on Computer, I am going to share a trick. Downloading Android Apps to PC or Laptop from Google Play Store becomes easy. You need 'APK Downloader' to help across downloading Google Play Store Apps on PC. The 'APK Downloader' is a valuable tool to install on Chrome Browser to support the downloading act. APK Downloader does not require Google Account integration to function. Just proceed in the similar way as shown in the tips below to download Android Apps to PC or Laptop from Google Play Store. How to download Android Apps to Computer from Google Play Store to Transfer it to Android Phone:
Download and install APK Downloader Tool on Chrome Browser. You may download APK Downloader extension after clicking APK Downloader.
After then access APK Downloader 'Option' and put Email Address, Password and Device ID.
Now you have to find Android powered devices ID. For this purpose, you have to download device id app on your android device. Your device ID should be of 16 characters.
Now you probably have seen error message like 'you must disable SSL error warning in able to use this extension'.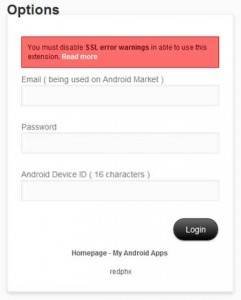 On seeing that, you have to fix the existing problem. For this, Right Click on Google Chrome Icon and choose 'Properties'.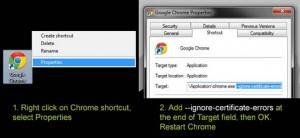 You see Google Chrome Properties consist multiple Tab in the upper part. Here, you have to go with 'Shortcut' tab.Now access 'Target Field' and enter text after "chrome.exe" in this way '–ignore-certificate-errors –allow-running-insecure-content' and press OK button to apply above setting.
Access APK downloader option page to enter Email ID that used in google play, Password and Device ID.
Now click 'Login' option after then choose 'Country and SIM operator' then click on 'Save Settings' option.
After then choose Apps from Google Play Store that you want to download on PC.
To begin downloading, you need to click on 'APK Downloader' Icon that appears alongside URL field.
If you have any problem then download the updated version of apk downloader
You may get help by this video –