Download ARC Windows 10 theme (Dark and Light) from Linux – Are you a lover of the aesthetic look of Linux? If your answer is yes, you must go through this article. Windows 10 is the most admirable operating system and trending worldwide right now. Although all the features seem to be upgraded, the looks are the same except for some minor changes.
People except a flat look of the icons which Linux provided years ago. You have an opportunity to beautify Windows 10 looks and appearance after owning either anniversary or November update as Linux with a custom theme.
How to Download ARC Windows 10 theme (Dark and Light) from Linux
Most Noteworthy is creating a system restore point that you must adhere to previous to moving ahead to implement any major modification. Hence, take the initiative before starting to install ARC Windows 10 theme. Creating a system restore point will assist in reverting back to normal and perfectly working operating system if the installation process is not successful.
Download ARC Windows 10 theme:
Click this link to grab the ARC Windows 10 theme (Dark and Light) from Linux.
It is just 4.3 MB in size and the download will be completed very soon.
Patching
Step 2 – ARC dark and light themes (Linux) will be working on the computer updated to windows 10 to either November update or the Anniversary update. But the patching process differs.
So why Windows patch is necessary?
By default, Windows 10 (like the earlier editions) never permits to run 3d party themes. Thus you need to patch windows so that you can use the themes. Few patching utilities are available online to simplify this process. Patching the different updates are mentioned below.
Patching Windows 10 with November Update:
To patch windows 10 comprising the November update an uxstyle Version 0.2.4.2 exists here.
Follow the below-mentioned steps carefully:
Step 1 – Change the name of the inbuilt C:\Windows\Resources\Themes\aero\aerolite.msstyles to aerolite.msstyles.backup.
Step 2 – When popup prompts and require ownership, you need to positively interact. Hence, click YES on the pop up.
Step 3 – You need to create a new folder in the following path – C:\Windows\Resources\Themes\aero\ called aerolite.msstyles
Step 4 – Place the previously downloaded theme folder in the folder created above. Ensure that your theme file resides in the newly originated C:\Windows\Resources\Themes\aero\aerolite.msstyles\.
Step 5 – You can now select the downloaded theme from the personalization menu.
Patching Windows 10 with Anniversary Update
Method to patch a Windows 10 with Anniversary update is pretty much easier unlike Windows 10 with November update. It is as easy as placing the updated Anniversary theme in your theme folder and you are good to go.
Copy the folder where you have placed the theme files and the folder containing .msstyles file) and paste into "%windir%ResourcesTheme" folder.
Note: %windir% refers to the Windows directory present in the system drive where Windows was installed. Most commonly it must be the C drive.
To turn the theme working, you require performing nothing more than double click on the .theme file.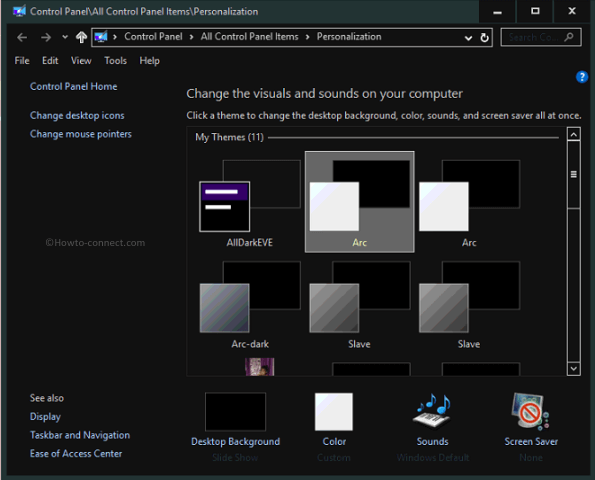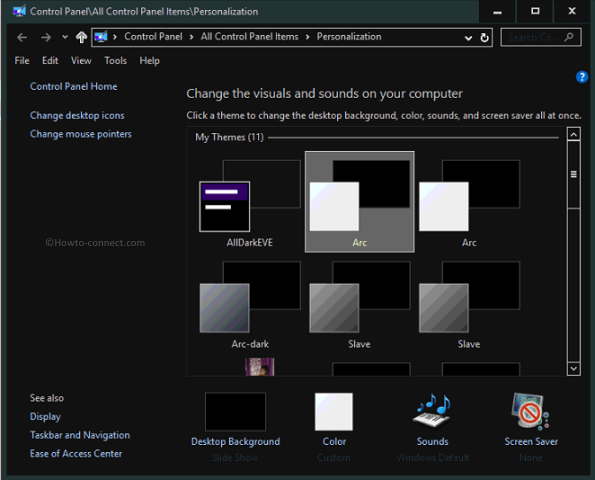 Conclusion:
The creator of the theme is Jamie Green aka neiio. Windows 10 with is a Linux look is second to none. With Windows 10 providing all the wonderful features and the Linux look being so engaging, this theme for Windows 10 is the cool option. After installation of the new theme, you can surely enjoy the clean, flat, and functional open-source visual style.