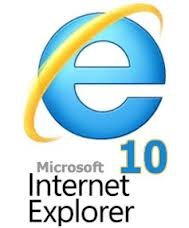 The most up-to-date edition of Internet Explorer 10 has come up in 2012. In Windows 8, IE 10 has been amassed default. But for win 7, it is possible to download. The IE10 contains glorious features after reducing several unused options. So it is considered as best internet browser particularly for touch screen devices.
Remarks –
It is important to know for every window fans, IE 10 version may be installed only on the Windows 7 or windows 8.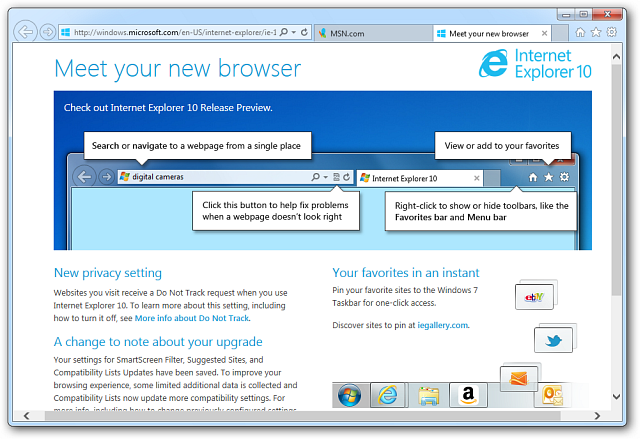 Features of Internet Explorer 10 (IE 10) –
IE 10 is guessed as high-speed web browser. Its web pages load almost quickly.
New brand types of an address bar with awesome search box is found.
IE 10 is compatible for each type of touch screen device with a lot of enhanced features.
Browse any web pages in full screen to read the web content easily.
High secured privacy tool (Smart Screen) to browse safe and with strict protection.
 For safe browsing  "Do Not Track" is activated as default. It is used to hide your personal details and locations over the internet.
How to install IE10 on Windows 7?
To run IE 10 on your Windows 7, firstly check the  Windows 7 Service Pack 1 or upper version otherwise you will prompt an error message like below screenshots.

IE 10 can be downloaded through following links: –
1. From Microsoft Download Center
2. By alternate direct download link
IE 10 for Windows 32-bit    [22.2 MB]
IE 10 for windows 7 64-bit [42.7 MB]