Microsoft Update Catalog is a website that keeps collection of security patches, LCU, SSU, driver updates, and more. You might sometimes encounter certain errors while getting update through built-in Settings. Windows update catalog is useful at that time because you are able to download the same patch at your convenience from there. So, you will know here, How to use Microsoft update catalog as an alternative source to download any patches in your own way and then install.
However, the system of checking every update for your Windows 10 and 11 is a quite painless procedure. Still, with this Window Update Catalog, your work becomes more comfortable as this catalog works as a web application. You can simply open this in a browser on your system and download the latest update.
Download and Install Update from Microsoft update catalog on Windows 11 and 10
Here is how to Download and Install Update from Microsoft update catalog on Windows 11/10 –
Visit Microsoft Update Catalog.
Click – search bar.
Type – the KB number.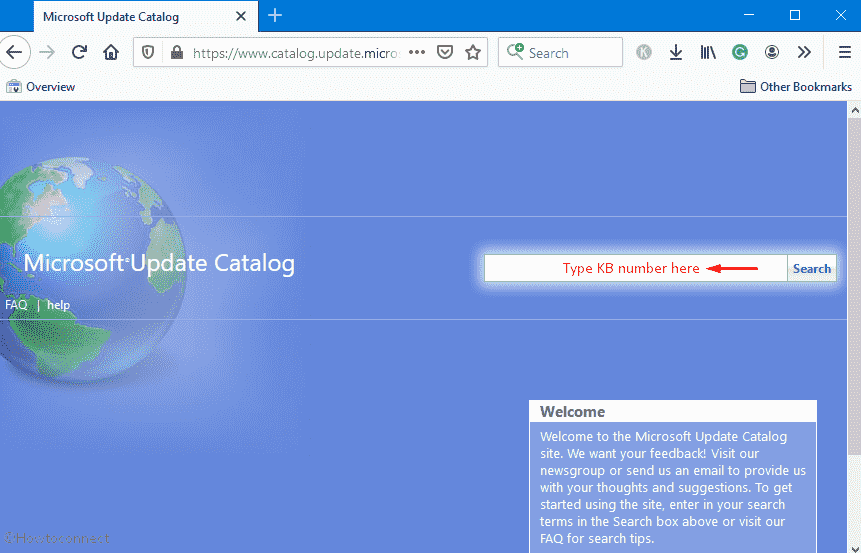 Hit – Enter.
From the list, find the appropriate one for your system.
Click – Download.
Once a popup appeared, select the link you see here.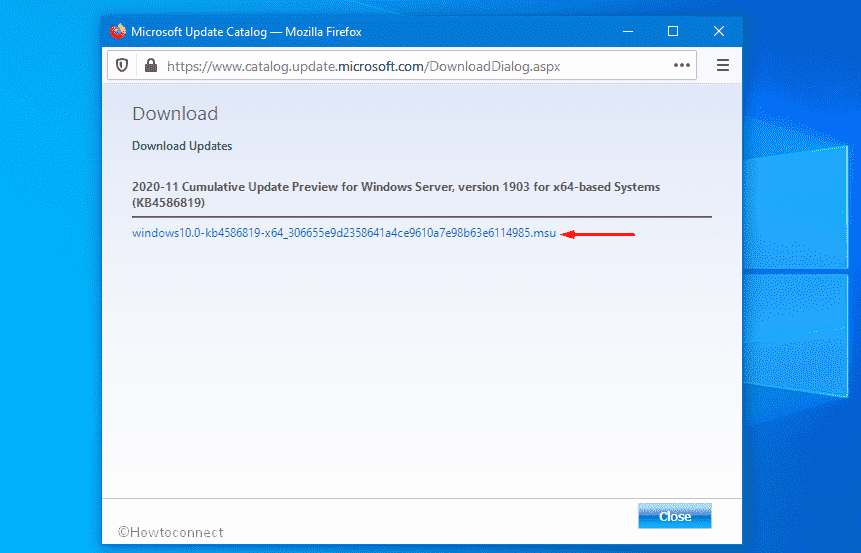 Go to the location where the system stores the downloaded item.
Double-click the setup file to install.
Please make note that the Files ending with MSU can be installed easily by pressing double click on it, but if the file is ending with the CAB extension, then you need to extract it.
See more –
1] How to Get Offline Installer for Store App in Windows 10
2] How to Install Cab Update via DISM in Windows 10
3] 5 Ways to Turn off Windows 10 Updates
4] 2 Ways to Restart Windows Update Service in Windows 10
That's all!!