You might want to keep your privacy protected and computer clean both at the same time when using Windows 10. File Explorer has a location named Quick Access that lists all the items you use with files and folders. Recent files in File explorer collects all you do on your PC you clear or restart the system. This data may give your opponent opportunity to know about what you were doing on your Windows  10 or 11 PC. So you will see here – How to Delete Recent files in Windows 11 and 10.
You mightn't want to let others track you through items due to privacy concerns. So, Windows 11 and 10 contain a super easy way to clear the data even in a few clicks. The option to delete lies in Folder options
Remove or Clear Recent files in Windows 10 or 11
Here is How to Delete Recent files in Windows 11 and 10 –
Press – Windows + S.
Type in – folder options.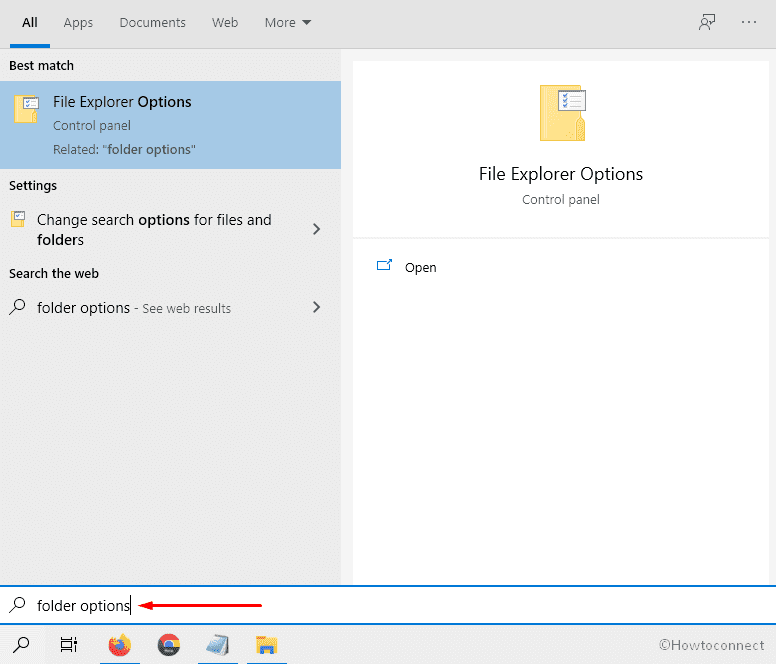 Hit – Enter.
After Folder Options window appears, click – Clear.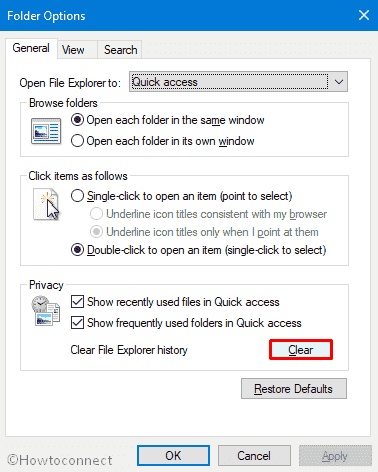 See more –
1] How to Auto Clear Downloads Folder on Windows 10
2] How to Create a Shortcut to Clear Clipboard Data in Windows 10
3] Windows 10 – How to Clear Personal Information from Tiles
4] How to Clear Cache on Windows 10 – All Type
5] 4 Ways to Delete Temp Files in Windows 10
That's all!!