Microsoft has released KB4346084 for Windows 10 1803 (April 2018 update) to deal with the issues with Intel processors. Intel just declared that they have performed their validations and began to release microcode for various recent CPU platforms. These are associated with "Spectre Variant 4" (CVE-2018-3639: Speculative Store Bypass (SSB), L1TF (CVE-2018-3615, CVE-2018-3620, CVE-2018-3646: L1 Terminal Fault) moreover, Spectre Variant 3a (CVE-2018-3640: Rogue System Register Read (RSRE).  The update is an amplification to KB4100347 which Microsoft released earlier to address Spectre Variant 2 (CVE 2017-5715: Branch Target Injection).
Intel has denoted that they have been creating and validating updated microcode solutions. They intend to secure the customers against the security exploits that Google Project Zero revealed. Microsoft gives a list of the CPU that will get benefited from this microcode update.
KB4346084 –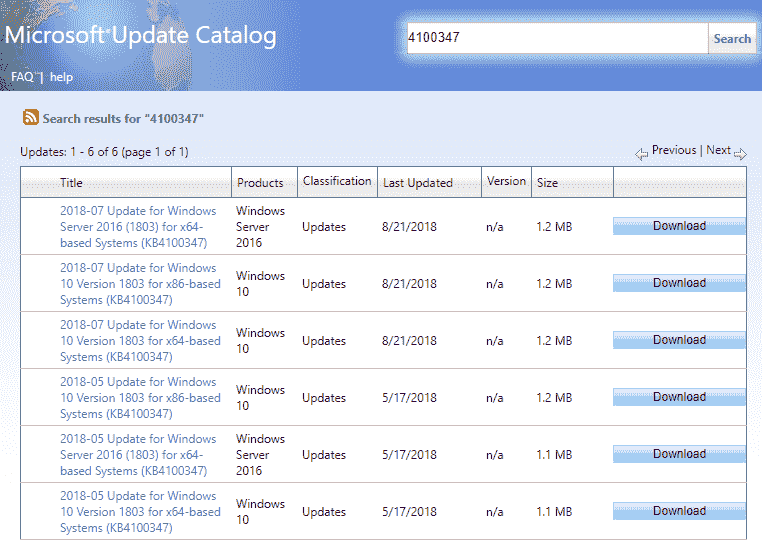 KB4346084 for Windows 10 1803 Details
Patch KB4346084 is a standalone update targeted for Windows 10 V1803 or April 2018 Update and Windows Server Version 1803 (Server Core). The files comprise Intel microcode updates that the company already developed for these operating systems at the time of RTM. They will provide surplus microcode updates from Intel when they become available to Microsoft. You don't need to take any action as this mitigation is on by default for Windows client systems. However, you will require to enable that mitigation on your own for "Spectre Variant 2" for the server by means of the registry change.
Consult with your device manufacturer and Intel via their websites regarding their microcode recommendation for your device before applying this update to your device.
How to Download KB4346084 for Windows 10 1803
Way 1 – Through Windows Update
To download KB4346084 for Windows 10 1803 and install, navigate to Settings => Update & Security => and then click Check for updates. If you view the message "Your device is up to date", this indicates that you need to stay relaxed without doing anything further.
Way 2 – Microsoft Update Catalog
To download KB4346084 and manually install the standalone package, ensure the CPU bit and click on the respective link –
KB4346084  – 32-bit  / 64-bit, Windows server 2016
Once downloaded, double click on the MSU file and let the Intel microcode updates patch install.
Source – Release note